Business Insurance Quotes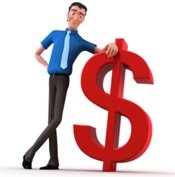 Commercial Insurance From Affordable Insurers
3 Ways to Request a Quote:
PROVIDE BASIC CONTACT INFORMATION so that we can follow up with you by phone.
UPLOAD YOUR CURRENT POLICY, basic contact information, and instructions on what, if anything, you would like to change in terms of your coverage. We'll work up the numbers and contact you to follow up.
USE THE DETAILED INSURANCE QUOTE FORM to the right, indicating the types of commercial insurance needed, and to supplying basic information about your business. Filling out this form will speed the information gathering process and allow us to provide quotes quickly.
Thanks for the opportunity to serve your business with affordable, high-quality insurance protection.
---
Option #1.
Provide Basic Contact Info for Phone Follow Up
Option #2.
Upload Current Policy, Tell Us What (if anything) to Change