Affordable Contractor, Construction,
Builder, Handyman Insurance & More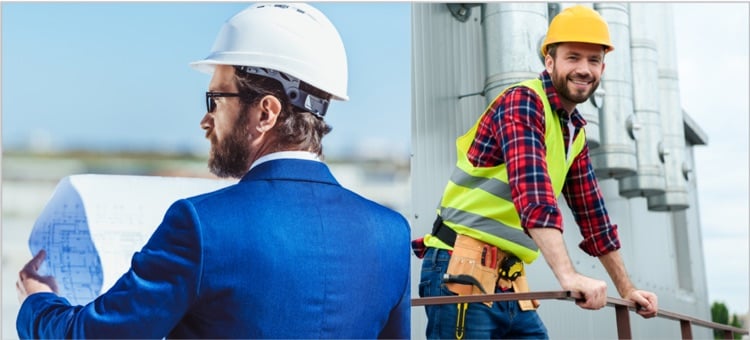 Don't Overpay For Contractor Insurance!
At American Insuring Group, we do more than provide you with affordable contractor insurance. We perform an in-depth review of your business, including your history and the specific risks inherent in your operation. Then, we compare the costs and types of liability insurance for contractors among many competing carriers, providing you with multiple contractor insurance quotes, and our recommendation on the best choice for your business. The result? You'll get the precise coverage needed at the best possible price.
Ready to learn more? Then click below to contact us online, or call us at (610) 775-3848 or (800) 947-1270 to speak with a contractor insurance specialist. Or, you can request a contractor insurance quote using our online process.
---
Our Goal: Understand Your Needs,
Then Help You Make The Best Insurance Choice
Finding the right contractor insurance and related types of insurance for builders, roofers, carpenters and general contractors is no easy task. While it may be tempting to focus solely on the premium cost, it's very important to do your homework to ensure that you are properly covered. Buying the wrong insurance can result in severe financial loss in the event of a major accident or claim. That's why our goal is to understand your business and its associated risks, and then to present you with a range of appropriate insurance options to protect your business at a reasonable cost in both the short and long term.
Understanding the True Cost of Insurance for Contractors, Builders, and Related Businesses
Contractor Insurance Cost Calculation
The total premium you pay should not be your starting point. Focus instead on what makes up the premium. Premiums are calculated based on your revenue (sales) or on your payroll. A premium from one insurer may be artificially low if based on inaccurate payroll or revenue figures. Keep in mind that any estimates will later be verified against actual payroll or revenue figures. To accurately compare your final cost among insurers, be sure you know the rate that each insurer will apply to your payroll or revenue figures to calculate your premium.

Factors Impacting the Cost of Contractor Insurance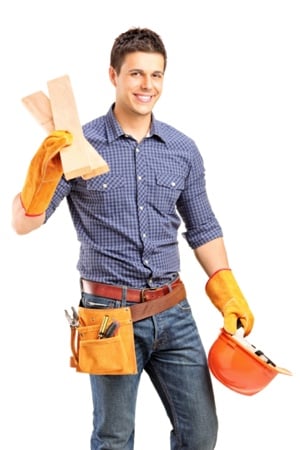 Regardless of your specific type of contracting insurance, there are several factors that can have a significant impact on your insurance cost. These include:
Claims History:
Insurers will examine your claims history for at least the past three years, and as long as seven years, depending on the insurer.


Nature of Work and Risk:
This is based on the type of work you provide, and the risk your insurer associates with that work. For example, insurance for an HVAC contractor will likely have a lower risk associated with it than insurance for a roofing contractor.


Liability Limit:
This refers to the liability limit of the contractor insurance, which is normally stated as a per-incident limit. For example, $2,000,000 vs. $1,000,000.


Loss Type:
This refers to the types of losses that are covered, such as bodily injury and property damage.
---
Keeping it Honest: Preparing for the Contractor Insurance Audit
Your insurance provider may perform an audit on a regular basis to confirm your revenue and payroll figures, and adjust your premiums accordingly. Therefore, short run savings achieved from gaming your estimated payroll or revenue will backfire later. It's much better to estimate revenue and payroll figures honestly and accurately up front, and use the same figures when comparing contractor insurance quotes among various insurance providers.
---
Here's How We'll Help You Save BIG on Contractor Insurance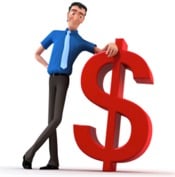 Unlike many agencies that sell only one brand of insurance and are beholden to that company, we are a Trusted Choice independent insurance agency. That means we are free to offer not just one but many competing brands of insurance.
We'll start by taking a close look at your business and will recommend the proper types of coverage. Then, armed with that information we'll shop many competing insurance brands to give you the best insurance protection at the best price.
We do exhaustive research for you!
You can rest assured that you will get a
great value for your insurance dollar!
To get started with the right contractor insurance for your business please click here to contact us, or call us at (800) 947-1270 or (610) 775-3848.
Whether its general contracting insurance, construction insurance, contractor workers comp, carpentry, HVAC, handyman or any other type of insurance, we have you covered! Contact us today!
---

Contractor Insurance Tips to Protect Your Business