Commercial Vehicle Insurance Protection
for Your Vans, Trucks, or Fleet

Do You Have the Proper Commerial Vehicle Insurance Coverage?
At American Insuring Group, Ltd., we offer a wide variety of commercial vehicle insurance options to protect your business.
Van, Truck, and Fleet Insurance
Business motor insurance, including van insurance, is a type of commercial insurance written to cover owned and non-owned business vehicles for the small business owner and contractor. Standard auto insurance company coverage includes: bodily injury and property damage liability, personal injury protection including: medical and lost wages expense, and uninsured and underinsured motorist coverage and physical damage to your vehicle including comprehensive and collision coverage.
Comprehensive insurance is a type of van insurance that pays for damage to your vehicle while sitting, with some exceptions. Covered causes include: theft & vandalism, falling objects, glass breakage, fire, and collision with an animal.
Collision insurance is a type of vehicle or van insurance that pays for damage to your vehicle sustained while the vehicle is moving. Collision also includes coverage if your vehicle is hit while parked. Commercial van insurance is designed for the small business owner or contractor who primarily uses his vehicle in his business.
Gap Insurance
In addition to the standard coverages provided by most insurance companies, gap insurance can be purchased to cover the cost difference to pay off a lease balance when the value of the vehicle is less than the leasing company's payoff in a total loss accident. Gap insurance is an often-overlooked but potentually valuable form of optional coverage. However, some leases include gap insurance, which would make separately purchasing this type of van insurance unnecessary.
Commercial Vehicle Insurance Options
Additional optional coverage includes: rental reimbursement insurance, towing & labor insurance, liability insurance extensions for accidents in hired or borrowed vehicles, and more.
To learn more about truck insurance, click here: Commercial Truck Insurance Details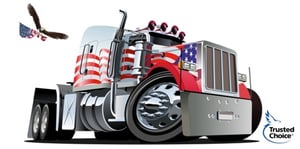 Your Trusted Choice Commercial Vehicle Insurance Agency
Trust American Insuring Group to provide the best value in affordable and reliable van or other commercial vehicle insurance coverage. Our independence and high standards are two reasons why American Insuring Group can get the best commercial vehicle insurance rates and high-quality insurance protection for your van, truck, or fleet.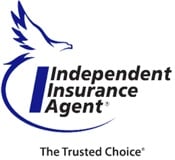 Reliable, Affordable American Insuring Group

---

Commercial Vehicle Insurance Tips for Your Business