Donegal Car Insurance Features and Price Quote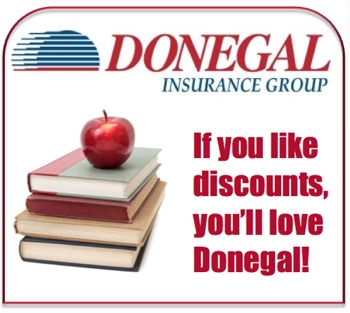 American Insuring Group is pleased to offer high-quality car insurance protection from Donegal.
Like Discounts on Car Insurance?
Discounts available through Donegal auto insurance policies include:
First accident forgiveness programs
Good driver discounts
Good student discounts
Discounts for carpoolers
Driver's education class discounts
Multi-car discounts
Discounts for combining homeowners and auto insurance policies
Discounts for airbags, passive restraints, anti-lock brakes, and anti-theft devices
High chargeable thresholds for accidents
PACE protector endorsement
Tailor Your Car Insurance Policy with Donegal
Donegal car insurance policies offer many options to help you tailor your insurance coverage to meet your specific needs and budget, including:
Collision coverage for repairs resulting from damage caused to your car by another vehicle
Coverage for theft, fire, vandalism, glass breakage and other perils
Towing and labor charges when your car is disabled
Rental reimbursements covering rental car costs resulting from a loss to your vehicle
We offer Donegal insurance to customers throughout Pennsylvania and beyond, so whether you're near Reading PA, Philadelphia, Pittsburgh, Lancaster, Harrisburgh, Allentown, Erie, or anywhere in between, we'll find the right car insurance to fit your unique needs. Use the instant quote request on this page, or call us to learn more about your auto insurance options.
Click for Car Insurance Main Page

How Many Hundreds Can You Save with Donegal Car Insurance? See Video!