Quality Worker's Compensation Insurance
For Your Employees and Your Business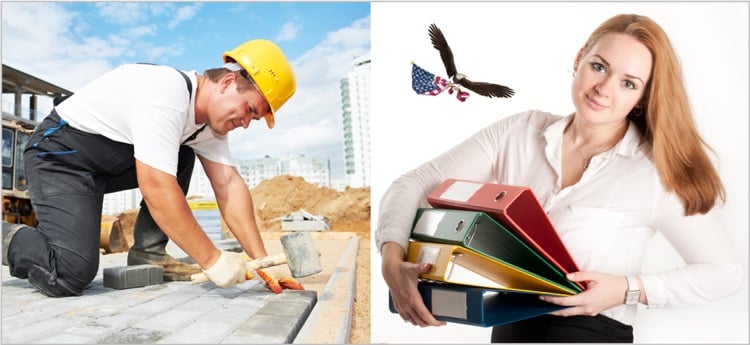 Are You Paying Too Much for




Worker's Compensation Insurance?
At American Insuring Group, Ltd., we offer cost-effective worker's compensation insurance from a great variety of competing insurance companies. We'll work hard to get you the best price on quality insurance to protect your employees and your business.

---
What is Worker's Compensation Insurance
And What Does it Cover?
Worker's Compensation Insurance is a type of small business insurance that is mandatory in most states, and covers employees for work-related injuries. A typical "workers comp" insurance policy pays lost wages and medical expenses incurred due to a work-related accident, while also protecting the employer against accident-related lawsuits. See list below.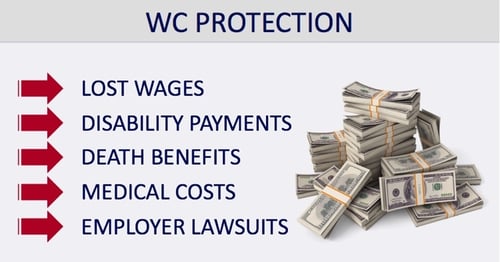 We Shop So You Save Big On
Worker's Compensation Insurance!
Most states require an employer to carry worker's compensation insurance for all employees, both full-time and part-time. This is a type of insurance for which many insurance companies compete. The insurance market for worker's compensation insurance is very competitive and insurance companies will often offer discounts to attract new customers.
Our ability to offer policies from many competing companies allows us to offer you the best price on qualilty worker's compensation insurance. Contact us for a free workers comp insurance quote today! Call us at (800) 947-1270 or (610) - 775-3848 or click below: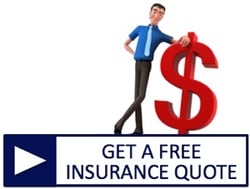 ---
How Your Worker's Compensation Experience Impacts Cost
For larger businesses, typically paying over $5,000 annually, an experience modification factor is applied to the policy that reflects the claims experience of the company. The lower the claims paid out by the insurance company, the lower the experience modification factor, which in turn lowers the overall annual premium. Some worker's compensation insurance companies offer a dividend plan that pays the small business insurance owner back a dividend if the company's claim experience is favorable.
Additional Worker's Comp Insurance Cost-Saving Tips:
Workers Compensation Insurance in the Construction Industry
Reduce Workers Comp Costs with the Right Attorney
Workers Comp Insurance and Getting Employees Back to Work
Lower Workers Comp Insurance Costs by Keeping it Honest
4 Ways to Cut Worker's Compensation Insurance Costs
How to Avoid a Worker's Comp Liability Insurance Nightmare
A Simple Way to Cut Workers' Compensation Insurance Costs
Decrease Workers Compensation Costs the Easy Way
CONTACT US TO LEARN MORE

---
Worker's Compensation Insurance Costs
And the Opioid Epidemic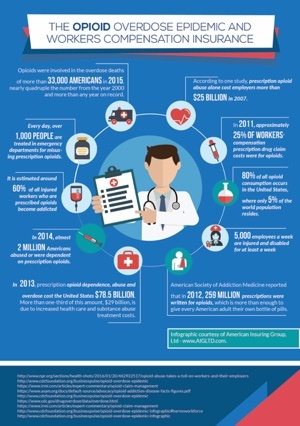 The opioid overdose epidemic is having an adverse impact on workers compensation insurance costs.
According to one study, prescription opioid abuse cost employers over $25 billion in 2007. Another study has concluded that 60% of all injured workers who are prescribed opiods become addicted.
For these and many other surprising statistics, see our full sized infographic and blog post:
INFOGRAPHIC: Opioid Epidemic & Workers Comp Insurance
Other Medical Factors Driving Up Worker's Compensation Insurance Costs
Medical costs in general continue to rise not only due to inflation, but also because new technologies and new drugs are constantly being created and made available to hospitals and physicians to treat injuries. These advances can be quite costly, especially in the early stages while patents are in effect. It is not uncommon for a hospital to charge $1,000 for an emergency room visit, or $5,000 per day for an admitted patient. Surgery, if required, will drive costs much higher. Due to the capability for medical costs to quickly grow beyond the employer's financial resources, having adequate worker's compensation insurance is a must for every employer.

---
WARNING:
Don't Cheat on Worker's Compensation Costs
By Misclassifying Workers!
Some employers may be tempted to classify workers as independent contractors instead of employees in order to save on worker's compensation costs, but this is a dangerous gamble that risks incurring huge penalties.
Learn More About Properly Classifying Employees and Subcontractors:
Worker's Compensation Insurance Warning: Don't Misclassify Employees
Worker's Compensation Insurance When Self-Employed
Self-employed individuals are usually exempt from carrying worker's compensation insurance unless they own a corporation. A corporation is a separate entity from an individual; therefore, WC insurance is required unless the owner is the only employee. If there are no employees except the owner of a corporation, the owner/president may elect to opt out such insurance by filing an "executive officer exclusion" form with the state.
Employer's Liability Insurance
Worker's compensation insurance also includes Employer's Liability Insurance, which covers an employer against lawsuits from employees due to negligence. An example of an insurance claim covered under employer's liability insurance would be if an employee accidently cuts off his finger. The employee would be entitled to workers compensation insurance coverage for all medical expenses and lost wages. If the employee decides the employer was negligent for not fixing the slicing machine that he was using, and sues the employer for his loss of his finger, employer's liability insurance would protect the employer.
Employer's Liability Insurance Coverage Limits
Employers liability insurance coverage is usually written with separate limits for one employee injury, for total employee injuries, and for a total employee disease amount.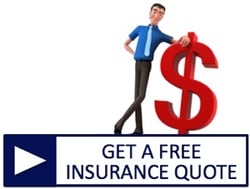 ---
Your Trusted Choice Agency
For Worker's Compensation

And Employer's Liability Insurance
Trust American Insuring Group to provide the best value in affordable and reliable worker's compensation and employer's liability insurance. Our independence and high standards are two reasons why A.I.G. provides the best insurance rates combined with high-quality insurance protection for your business.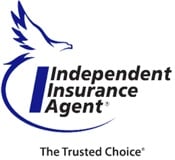 Reliable, Affordable American Insuring Group