Progressive Car Insurance Price Quote and Videos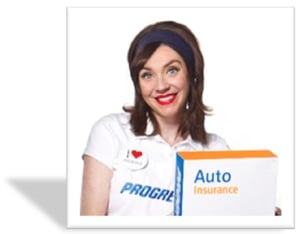 American Insuring Group is proud to offer car insurance from Progressive as one of our primary auto insurance carriers. Progressive offers a solid value in car insurance for Reading PA, Berks County, and all of Pennsylvania from Philadelphia to Pittsburgh, Erie to Allentown, Lancaster to Gettysburg, Harrisburg to Hanover, and everywhere in between.
The great thing about car insurance from Progressive is all those offbeat videos featuring Flo and "The Messenger". Will Progressive be your best value in auto, motorcycle, or RV insurance? We'll find out by quoting their rates against our other high quality car insurance carriers. In the meantime, check out our collection of whacky Progressive commercials, and tell us your favorite!
---
Help a Friend Save on Progressive Car Insurance
Get Progressive, Get a Pizza!
Be a hero! Help a friend save on car insurance from Progressive or other auto insurance companies we offer, and get a FREE pizza on us!