Affordable Landlord Insurance
To Protect Your Property and Your Income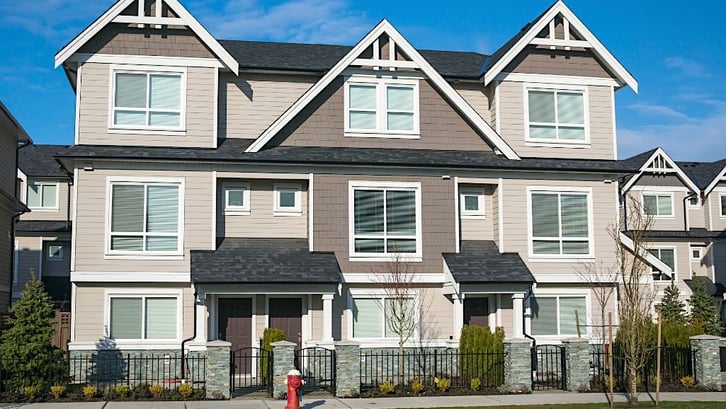 Don't Overpay For Landlord Insurance!
Are you paying too much to insure your apartment buildings? Protecting your investment with landlord insurance is essential for being covered in case of unexpected events, but it is easy to overpay if you fail to work with an independent insurance agent.

At American Insuring Group we offer comprehensive landlord insurance policies that cover a range of risks, from property damage to liability claims. Our affordable policies are designed to protect your investment and give you peace of mind.

We specialize in providing the best Landlord Insurance, affordably priced. You can rely on our independent agents at American Insuring Group to provide the protection you need at the best price because we compare pricing and coverage from competing insurance companies to find you the right protection at the right price.

Contact us today to start saving on rental property insurance for your apartment building!
CALL OR CLICK TODAY
(800) 947-1270 or (610) 775-3848

---
What is Landlord Insurance?
Landlord insurance is a type of insurance policy that is specifically designed for rental property owners. It covers a range of risks that are unique to owning a rental property, such as damage caused by tenants, liability claims, and loss of rental income.
What Does Landlord Insurance Cover?
Landlord insurance policies typically cover a range of risks, including:
Property damage caused by tenants, such as damage to walls, floors, or appliances.


Loss of rental income due to damage to the property that makes it uninhabitable. We recommend that investors insure for at least 12 months "Loss of Rents". This insurance pays the landlord his rental income while the building is vacant during repairs.


Liability claims, such as injuries sustained by tenants or guests while on the property. On multi-family properties, if a death or serious injury occurs on premises, the landlord is often held responsible. It is easy to blame the landlord for faulty smoke alarms, limited egress, faulty or inadequate electrical wiring, etc. We recommend carrying at least $1M premises liability, plus Excess Liability coverage.


Legal expenses, such as the cost of defending yourself against a lawsuit. Many investors set up LLC's to help insulate their personal assets from liability claims.
It's important to note that not all landlord insurance policies are created equal. Some policies may offer more comprehensive coverage than others, so it's important to review the details of each policy carefully with your independent insurance agent.
Basic, Broad & Special Perils Policies
There are three are three main types of property coverage to consider: Basic, Broad & Special Perils policies.
Basic insures against fire, lightning, smoke, explosion, hail, aircraft, vehicle, windstorm, vandalism.
Broad includes Basic perils but adds collapse and water pipe rupture.
Special Perils includes Broad perils but adds water damage from other perils such as water damage from a rainstorm, as well as other perils.
The following standard exclusions apply to all three types of property insurance unless additional coverage is purchased: flood, earthquake, sinkhole, nuclear accidents, war, and wear & tear.
---
Why do You Need Landlord Insurance?
If you own a rental property, landlord insurance is essential to protect your investment. Here are a few reasons why:
Protection from property damage
While most tenants are responsible, accidents can happen. Landlord insurance can help cover the cost of repairing damage caused by tenants, such as broken windows, damaged walls, or water damage.


Liability protection
If a tenant or guest is injured on your property, you could be held liable. Landlord insurance can help cover the cost of legal fees and damages awarded to the injured party.


Protection from loss of income
If your rental property becomes uninhabitable due to damage, you could lose rental income while repairs are being made. Landlord insurance can help cover the loss of rental income during this time.
How to Choose the Right Landlord Insurance Policy
When choosing a landlord insurance policy, it's important to consider a few key factors:
Coverage limits: Make sure the policy offers sufficient coverage for your specific property and needs.


Deductible: The amount you'll need to pay out of pocket before the insurance coverage kicks in.


Premiums: The cost of the policy. While it's important to find a policy that fits within your budget, it's also important to ensure that you're getting sufficient coverage.

At American Insuring Group, we offer a range of landlord insurance policies to fit your needs and budget. Our experienced agents can help you find the right policy to properly protect your investment.
---
Do You Have the Right Insurance for Your Rental Properties?
Landlord insurance is essential for protecting your rental property, but you don't want to overpay for coverage. The independent insurance agents at American Insuring Group compare rates and coverage from competing insurance companies to find you the right policy at the right price.
Contact us today to get the smart, affordable Landlord Insurance protection you need for your rental properties!

CALL OR CLICK TO SAVE
(800) 947-1270 or (610) 775-3848
---
---

Landlord Insurance Tips to Protect Your Business