A Long History of Savings With Cumberland Car Insurance
Rock-Solid Insurance Coverage Sine 1844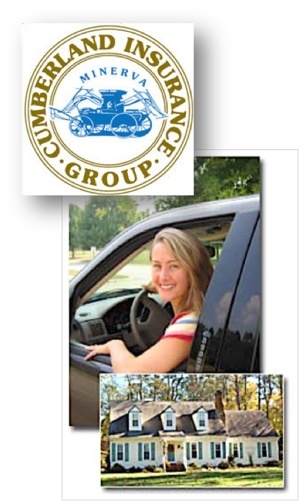 The Cumberland Insurance Group has been working with professional agents like American Insuring Group to offer innovative products for over 150 years. Cumberland prides themselves in quick car insurance claims processing in the event of an accident, as well as affordable auto and personal vehicle insurance pricing.
Save on Car Insurance with Cumberland's Packaged Pricing
With Cumberland you can package a range of insurance coverages to achieve significant savings:
Cumberland Personal Car and Vehicle Insurance: for damages and liabilities
Cumberland Homeowner's Insurance: for your house, personal property and personal liability
Cumberland Tenant Insurance: for your personal property and personal liability if you rent a home or apartment
Cumberland Condominium Insurance: coverage for contents and for any part of the building for which the unit-owner is required to insure
Cumberland Personal Umbrella Insurance: provides an additional $1 million to $5 million of liability protection was part of your homeowner's policy.
Save on Car Insurance With American Insuring Group
Contact American Insuring Group for more ways to save on auto, truck, van, motorcycle, and RV insurance from Cumberland and our other top-rated insurance carriers. We're conveniently located in Shillington, near Reading, PA, in Berks County. We offer personalized insurance protection for customers throughout Pennsylvania, including customers near or in Pittsburgh, Allentown, Philadelphia, York, Erie, State College, or anywhere else throughout PA. We guarantee the best price on car and vehicle insurance, or dinner is on us!
Call the number above or use the Contact Us page to get started on the path to greater car insurance savings.
Click for Car Insurance Main Page

Help a Friend Save with Cumberland Car Insurance
Save with Cumberland Auto Insurance, and Get a Free Pizza!
Help a friend save on auto insurance from Cumberland or any of our other great car insurance companies, and receive a FREE pizza from American Insuring Group!