Calling an Independent Agent to get Auto Insurance quotes is one of the smartest ways to compare rates for truck, van, or car insurance. Independent Agents work for You not the Insurance company, so they are able to compare car insurance prices from multiple companies with one call.
At American Insuring Group, we represent over a dozen "A" rated auto insurance companies, so we can do the shopping for you for cheap, yet high-quality car insurance. Let one of our insurance professionals compare car insurance for you with one call today!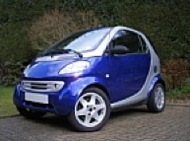 Having both your car insurance quote and your homeowners insurance quoted with the same car insurance companies is one of the best ways to save on both. This credit is called an account credit.
Another way to save on car insurance quotes is for all vehicle insurance in the household to be with the same company. This will give all drivers in the house a multi-car discount of 20%.
Some of our car insurance companies offer first accident forgiveness which guarantees no accident surcharges if you are responsible for an accident.
Airbags, theft alarms and anti-lock brakes all give discounts with the car insurance companies we represent.
Agreeing to go paperless and having a AAA membership will give your vehicle insurance extra discounts.
Mature drivers have a wide variety of mature discounts available from our companies. Discounts for over age 50, discounts for pleasure usage and driver improvement courses are all discounts mature drivers are eligible for to get the cheapest car insurance quotes available.
Young drivers also are eligible for a variety of discounts for car insurance for young drivers. Driver Training credit is available to young drivers who have completed 30 hours of classroom and 6 hours behind the wheel instructions. This driver training credit gives 10% credit for three years for car insurance for young drivers. Student Away at School discount is available to college age drivers who live over 100 miles from home and have no car with them. This credit changes the young driver rate to a married rate which is a substantial savings.
At American Insuring Group, we offer truck, van and car insurance quotes from insurance companies that offer loss free discounts and longevity discounts. These discounts start after 1 year with the company and increase to 5% yearly discounts.
For the business owner, adding your van insurance to your personal car insurance quote will give your business vehicle a multi-car discount and a personal use discount.
These are just some of the many ways that calling American Insuring Group for a car insurance comparison will help you save money on car insurance rates today! Call us at 800.947.1270 or 610.775.3848.
For an instant online insurance quote for your car, van, truck, motorcycle, SUV, or RV, please click below. Located near Reading, PA in Berks County, we also serve the insurance needs of customers in Philadelphia, Lancaster, York, Harrisburg, Allentown, Pittsburgh, Erie, and points in between and beyond. Call or click today to get started!