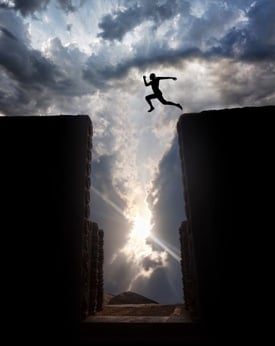 Extreme sports can make it difficult or even impossible for you to get life insurance. Surprised?
Statistically, a coin collector will likely live longer than someone who enjoys bungee jumping. So, if you thrive on the adrenaline rushes that only extreme sports can give you, be aware that your chance of getting life insurance at preferred rates (or maybe at all) will be diminished if you engage in certain pastimes.
Whether you get your thrills on earth, water, snow, ice or air, insurers will take into account your risky hobbies and your level of competence when determining premiums or even if they want to accept the risk of taking you on as a customer.
Life Insurance Red Flag Activities
While there are many ways to push your fun to the limit—mountain climbing, skydiving and scuba diving will always raise red flags—there are some sports that push right on by those limits and create a risk that few insurers will be willing to take on.
Here are a few others you'll want to avoid if affordable life insurance coverage is important to you:
Ice-climbing: Self-inflicted puncture wounds from crampons, those metal plates with spikes fixed to the bottom of the hiking boot, are not the only danger from this sport. There is always the threat of cracked ice breaking free and taking the unlucky climber with it.
Cliff diving: Think about the consequences of diving from a ledge that is 80 or 90 feet above the sea. Even if you survive the jarring impact from a perfect dive, you may have to contend with rocks below the surface. And this assumes that you didn't hit the side of the cliff before you reached the water. Or maybe you weren't able to execute the dive and have hit the water awkwardly, breaking bones or injuring your spine. It's no mystery why insurers frown on this activity.
Freerunning: An acrobatic and athletic discipline, freerunning is an urban activity in which participants leap from roof to roof, negotiating any obstacles, at maximum velocity. No parachutes, no ropes, no nets—and, understandably, no insurance!
Street luge: Street luge was created when downhill skateboarders found they could reach higher speeds by lying down on their skateboards. Riders on street luge boards can reportedly top out at 70 to 80 mph, making it almost impossible to get life insurance if you choose to participate in this extreme sport.
Heli-skiing: This type of downhill skiing is done at remote locations accessible by helicopter only. Skiers board the helicopter and are carried to a landing zone on the mountain. Risks include those of any back country skiing, including avalanches, tree wells, and the inherent risks of helicopter flight. Not surprisingly, this sport is banned in Germany and France.
Huge-wave surfing: Every surfer dreams of catching and riding that 50-foot monster wave. Many are willing to journey to the ends of the earth to find one. Unfortunately, they may find more than they hoped for—broken bones, shark bites, drowning, and life insurance denial can also be part of this adventure.
Base jumping: Parachuting or wingsuit flying from a fixed structure or cliff is known as base jumping. It's also known as a surefire way to be denied life insurance. Because of the lower altitudes of the jumps, base jumping is significantly more dangerous than skydiving from a plane. Base jumping is prohibited in many locations, including the United States. So, if you decide to try it anyway, you stand to lose your life insurance and your freedom!
It Doesn't Pay to Cheat on Your Life Insurance Questionnaire!
Honesty is the best policy—especially when it's a life insurance policy. Be honest about your extreme sports hobby when you apply and be prepared to pay a higher premium if you engage in extreme sports. The most common reason life insurers deny a death claim is because of "material misrepresentation" on an insurance application. If you should be killed in an extreme sport accident, your loved ones might be hurt. That's a risk you should not take.
Why We're the Right Choice for All Your Life Insurance Needs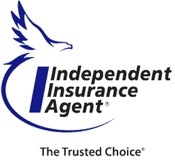 Because we're independent insurance agents we're free to shop among competing insurance providers to find you the right life insurance at the right price. It also helps us find a company who may be willing to insure you despite your extreme sports activities.
For more information about life insurance, contact us online or call us at (800) 947-1270 or (610) 775-3848.