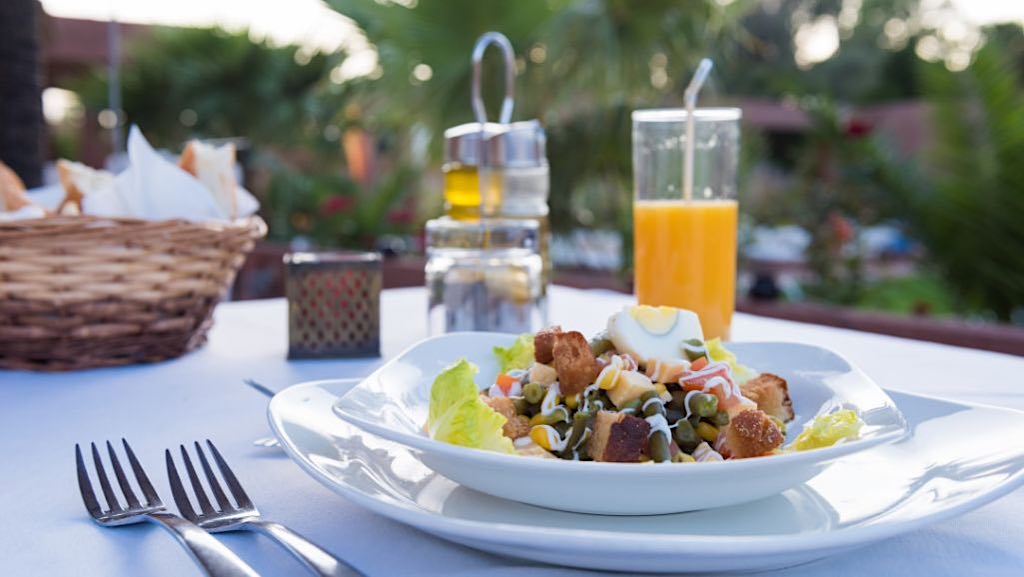 Restauranteurs are always looking for ways to attract more customers, but it's important to consider any additional risk and Restaurant Insurance needs these changes may incur. Don't assume that your general liability insurance will cover everything when you make any changes to your business. It's always best to talk to an experienced insurance agent whenever you make a change.
Here are a few new services that may require additional insurance or higher coverage.
Delivery Service
According to SevenRooms, two in five restaurants began offering food delivery services due to pandemic-related closures in 2020. If you decide to add this service, you have two options – hire your own employees to deliver food or hire a third-party delivery service. Hiring your own drivers gives you more control over your customer's experience, but you'll need to ensure that both the driver and the vehicle are properly insured.
Hiring a third-party delivery service reduces your control over your customers' experience but also reduces much of the liability.
Valet Service
Valet service is one way to improve customer service and attract high-end customers, and it offers both pros and cons regarding liability. Unfortunately, parking lots are surprisingly dangerous places. Statistics show that one in five (20%) car accidents occur in parking lots and garages annually, causing more than 60,000 injuries and 500 deaths. If you can hire good drivers, they may reduce the number of accidents; however, valet drivers tend to be younger, less experienced drivers.
As with food delivery, you can hire your own drivers, who become your employees, giving you more control over who is driving your customers' vehicles and how well they are trained. A disadvantage of this option is that your restaurant will be liable for the driver's actions.
The second option is hiring a third-party company, which significantly lowers your risk but does take away your control of the hiring and training of drivers. Also, you would still need insurance to protect your property if a driver causes damage.
Before adding valet service, talk to your insurance provider about what is and is not covered and if you need additional insurance policies or to increase your limits. For example, you must ensure that you have workers' compensation insurance for any new employee. Your agent may recommend adding employee dishonesty, garage liability, or garage keepers insurance. They may also recommend increasing the coverage on your commercial liability insurance.
Outdoor Dining
If you have a great view, outdoor seating has always been a great option. When COVID hit, creating an outdoor seating area became necessary for many restaurants. According to the National Restaurant Association, 48% of family dining, 56% of casual dining, and 62% of fine dining restaurants said: "They devoted more resources to developing or expanding outdoor dining areas."
If you add outdoor seating, ensure you are adequately covered. Most policies automatically extend coverage to outdoor seating areas within 100-1000 feet of the restaurant, but you should always verify it with your insurance agent. Plus, you may need to increase your limit, primarily if you've invested a lot of money into the outdoor seating area.
Alcohol Service
Serving alcoholic beverages can also bring in new customers but also comes with added risks. If you decide to start serving alcohol in your restaurant, you will need liquor liability insurance, especially if your business operates in one of the thirty-five states with dram shop liability statutes.
Thirty-five states – including Pennsylvania - have instituted dram shop liability laws that allow individuals who drunk drivers hurt to sue the bar or restaurant that served the alcohol to the drunk driver.
Live Entertainment
Providing live entertainment, such as bands, can create a livelier atmosphere, bring in new customers, and keep them there longer, but it could increase your liability risks. For example, musicians can trip and fall. There's also probably more risk of customer injuries and property damage if people are dancing rather than simply sitting at their table. Before adding live entertainment to your restaurant, talk to your insurance agent to ensure you have enough and the proper insurance to cover these additional risks.
Lower Restaurant Insurance Costs the Easy Way!
Any type of addition to your restaurant can increase risk and insurance premium costs, but if you work with the independent agents at American Insuring Group, we will compare multiple insurance company policies to ensure you get the lowest rate for all of your Restaurant Insurance needs.
Call us today at (800) 947-1270 or (610) 775-3848 or connect with us online.