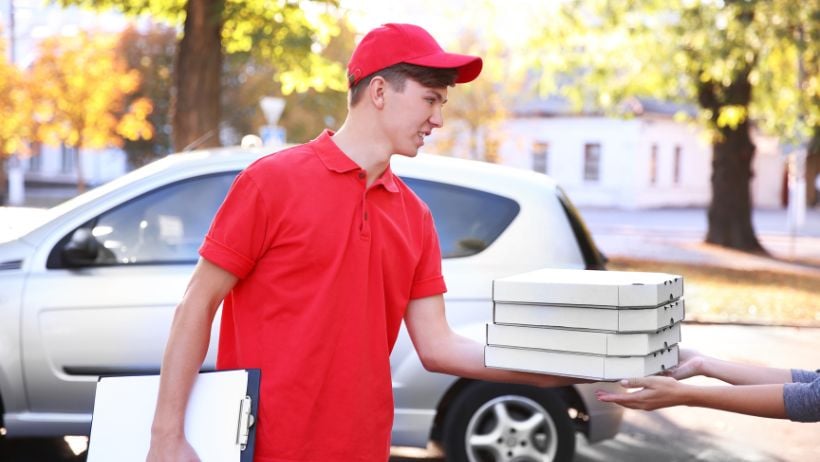 Insurance – including Restaurant Insurance - is all about risk. The higher the risk of a claim, the higher the cost of the insurance.
The same is true of auto insurance, and let's face it, driving can be risky. According to the National Highway Traffic Safety Administration (NHTSA), in 2020, there were 5.24 million police-reported crashes in the U.S., which caused 2.28 million injuries and 38,824 fatalities (a 6.8% increase over 2019).
A vehicle used for commercial purposes is considered a higher risk because it may be driven more often or by more than one driver. Therefore, if you own a vehicle used for commercial purposes – making deliveries, visiting customers, etc. – your personal auto insurance may not cover damages caused when you or an employee uses your vehicle for commercial purposes.
3 Auto Insurance Options
Personal Auto Insurance
A personal auto insurance policy covers property damage, bodily injuries, and legal expenses. While some personal auto insurance policies include limited coverage for business use, this type of policy is typically limited to accidents that occur during personal use, such as commuting to and from work and other travel unrelated to your job/business. In addition, a personal auto insurance policy typically insures the owner and one or two immediate family members only.
Commercial Auto Insurance
A commercial auto insurance policy covers vehicles owned by a business. It covers vehicles used to drive customers or employees, perform a service you've been paid for, transport goods, and other business uses. Like personal auto insurance, Commercial Auto Insurance covers property damage, bodily injuries, and legal expenses. It also typically includes additional insureds, such as employees, and covers different types of vehicles, larger claims, and more complicated legal issues.
Hired and non-owned auto insurance (HNOA)
HNOA insurance provides coverage for vehicles your business does NOT own but uses for commercial purposes, such as running business errands, picking up supplies, and visiting customers. This includes your employees' vehicles used for business purposes and vehicles you rent or lease to use for business purposes. HNOA insurance can be purchased as a rider to your general liability insurance or as a standalone policy. It's important to note that HNOA does NOT cover damage to your own property – only third-party liability costs.
How to Lower the Risk of an Accident
Studies show that 98% of auto accidents are caused by human error. The following are the top six human driver errors:
Failure to wear a seatbelt

Excessive speeding

Distraction/in attentiveness

Incorrect assumptions about other drivers

Tailgating/not leaving enough space between vehicles

Not checking traffic before pulling out or crossing lanes
The fewer accidents you or your employees are involved in, the fewer insurance claims and the lower your auto insurance costs. Here are five steps to minimize the risk of an auto accident:
Check employee driving records before allowing them to drive a vehicle for business purposes

Provide safe driving training

Research vehicle safety records before purchasing, renting or leasing a vehicle

Create and enforce a policy for employee cell phone use while driving

Download the National Safety Council's

FREE online Safe Driving Kit
How to Lower Your Auto Insurance Cost
The best way to lower the cost of your insurance is to work with one of the experienced agents at American Insuring Group.
We will help determine the best type of insurance for your needs and then – as independent agents – check with multiple insurance companies to ensure that you pay the lowest premium for that insurance.
Call us today at (800) 947-1270 or (610) 775-3848, or connect with us online.