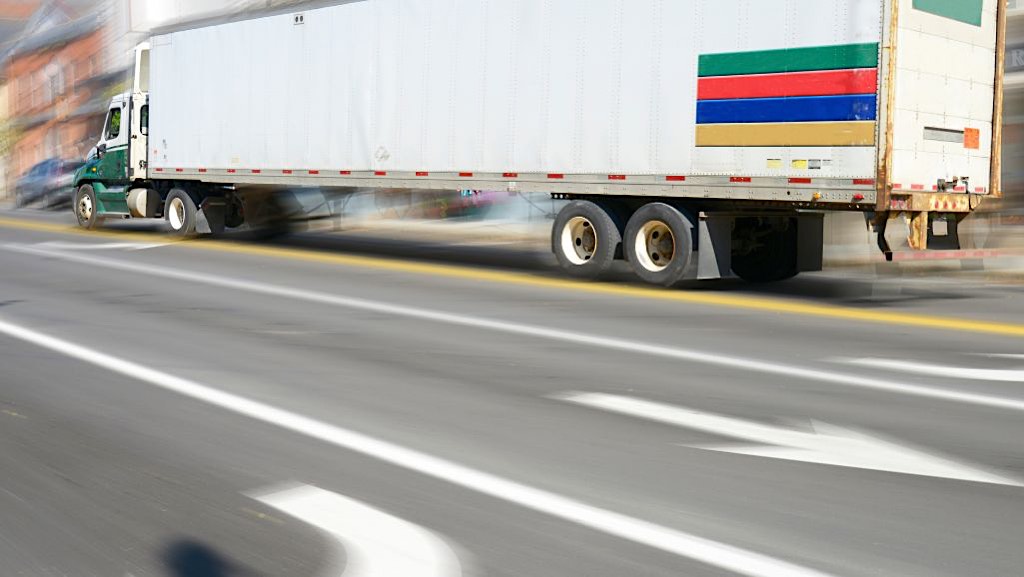 We focus a great deal of time on safety to lower Truck Insurance because, as you know, accidents involving heavy trucks typically have serious consequences. And the more accidents and resulting insurance claims you file, the higher your insurance premiums.
One of the most vulnerable groups on the road is pedestrians, who have no protection when an accident occurs. According to the National Highway Traffic Safety Administration (NHTSA), 7,388 pedestrians were killed in the U.S. in 2021 – a 13% increase from 2020 – and more than 60,000 pedestrians were injured. Therefore, pedestrian safety should be a part of any driver training.
10 tips to increase pedestrian safety for Commercial Truck Drivers
Start Safe
Before you begin driving, check your vehicle, clean headlights, windshield, windows, and mirrors, adjust the seat and mirrors, know your route, and identify areas you are more likely to encounter pedestrians.


Eliminate Distractions
"71 percent of large-truck crashes occurred when the truck driver was doing something besides driving the truck," according to the NHTSA. "Staying focused on driving can help keep you, and other road users, safe on the road!" They recommend the following tips:
Don't text while driving
Don't use a dispatching device while driving
Don't dial a handheld phone while driving
Don't read, write, or use paper maps while driving
Avoid eating and drinking when driving
Don't let objects outside of your truck distract you
Be Vigilant
Constantly scan for pedestrians on the street, sidewalks, exiting vehicles, etc., especially in congested areas or areas where pedestrians are more likely to be. According to the Centers for Disease Control and Prevention (CDC), "Most pedestrian deaths occur in urban areas, on roadway locations away from intersections (where higher speeds might occur), and at night."


Be Patient
We understand that you have deadlines you need to meet. However, an accident will only delay you more, so be patient with pedestrians, especially older adults or those with disabilities.


Assume Pedestrians Are Unaware of Truck Blind Spots
You know where your blind spots are, but you may be surprised how many pedestrians do not. Many pedestrians also don't know how your trailer will behave when you make a turn. Assume that pedestrians will not know to avoid risk areas and blind spots.


Consider Driving Conditions
Weather and road conditions can affect how quickly you can stop. Poor lighting or a nasty storm can make it harder to see pedestrians. Use extra caution and reduce your speed when driving conditions are less than optimal.


Exercise Extra Care at Intersections
Scan several times for pedestrians as they are sometimes easy to miss. Slow down as you approach an intersection, and be prepared to come to a complete stop. Make eye contact with pedestrians and give them the right of way.


Don't Block Crosswalks
Whether the crosswalks are marked or not, going around your vehicle can put pedestrians in the path of moving traffic.


Notice Distracted Pedestrians
Just like drivers, pedestrians can easily be distracted. Watch for pedestrians using handheld devices, wearing headphones, with children, etc. They may walk slower, ignore traffic, be unaware of hazards, etc.


Remember – You are the Best Line of Defense
Driver error is the cause of many large truck accidents

. Therefore, as the driver, you are the best line of defense when it comes to protecting pedestrians.
Lower Your Truck Insurance Costs
Minimizing accidents and the resulting claims is just one way to lower Truck Insurance costs. American Insuring Group specializes in Truck Insurance, so we can ensure you have the right coverage at the best price. As independent agents, they will compare the cost of your coverage with several insurance carriers to ensure you pay the lowest premium.
Give us a call today at (800) 947-1270 or (610) 775-3848, or connect with us online.