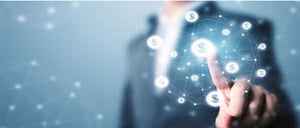 Commercial Insurance is an excellent investment for any small to medium-sized business. Liability insurance, workers' compensation, or any other type of commercial insurance is designed to help protect your business. But that doesn't mean you should pay more than you have to for that coverage.
Here are some tips to help you lower your Commercial Insurance costs:
Create a Safer Work Environment
Whether you run your business out of an office or a Jobsite, creating a safe work environment is your responsibility. And it's in your best interest as fewer workplace injuries mean lower expenses, including lower Workers' Compensation and Commercial Liability premiums.
There are several measures every business can take to create a safer work environment:
Create a culture of safety
Use signs to alert employees about potential hazards
Provide PPE when appropriate
Keep things clean
Maintain equipment
Implement safety protocols, etc.
Develop Safer Employees
Safety training should be a part of any employee training – especially in higher-risk occupations, such as restaurant, trucking, and construction. But even an office presents certain hazards, such as ergonomic injuries, eye strain, and fires.
The Occupational and Safety Health Administration (OSHA) offers various safety and health training and articles based on hazards, industries, etc.
Minimize the Risk of Theft or Damage
Prevent employee theft by doing background checks on potential employees and hiring employees who don't have a criminal background. Have a written policy on employee theft and make sure all employees understand those policies. Divide payroll and billing responsibilities, restrict access, keep track of inventory, etc.
Protect your business assets from theft and vandalism by installing solid doors and good locks and ensure that your exterior building entrances are well lit. In addition, consider installing security systems – cameras and alarms.
Protect your information from being stolen through cyber-attacks by training employees on security principles, providing firewall security for your internet connection, ensuring proper passwords and authentication is used, etc.
Combine Your Insurance
Many insurance companies offer a discount when you combine or "bundle" different types of insurance – such as commercial auto and commercial property insurance. And did you know that depending on your business structure, you may even be able to bundle business and personal policies to save even more on insurance premiums?
Maintain Good Credit
Often, insurance companies will look at a new business owner's personal credit history before providing an insurance quote, and typically the better your credit history, the lower your premiums. Establishing good credit under your business name – especially if your personal credit is less than stellar – could also help lower your insurance premiums.
Increase Deductibles
The deductible is the amount that you pay out of pocket when you make a claim. The higher you set your deductible, the lower your insurance premiums should be. However, before selecting a high deductible to lower your insurance premiums, make sure you will be able to cover that deductible if you have to make a claim.
Review Your Insurance Policies Annually
In business, as in life, things change. For example, this past year, you may have purchased or sold a company vehicle, made improvements on your property, added or eliminated an employee. Any of these changes can affect your insurance premiums and the amount of coverage you need, so it's essential that you review your policy each year.
Work with an Independent Insurance Agent
The agents at American Insuring are independent agents, which means we aren't restricted to working with one insurance company, unlike most of our competitors. Instead, our agents will check with multiple insurance companies to ensure that you get the lowest rate possible on your insurance needs.
For a free quote, give us a call today at (800) 947-1270 or (610) 775-3848, or connect with us online.