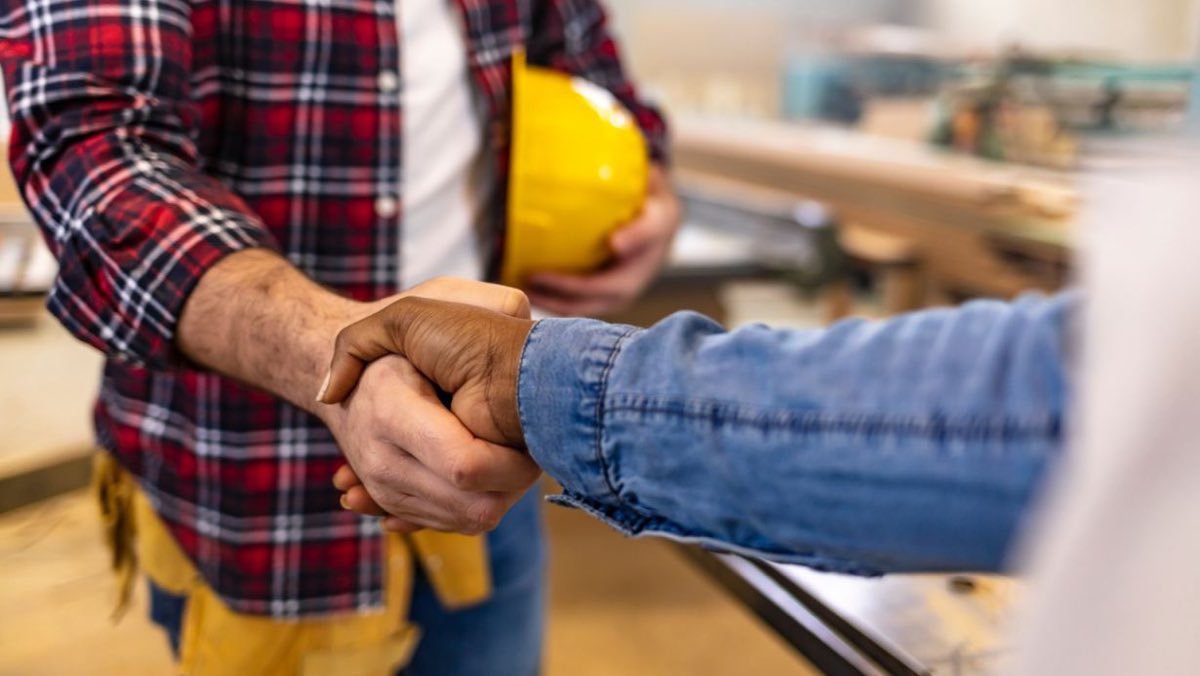 As a general contractor, it may feel as if you're a Jack of all trades, but sometimes you need to call in an expert (or a subcontractor) – an electrician, plumber, carpenter, etc. – on a project. And sometimes, you are the expert hired as a subcontractor.
Whether you are the general contractor or the subcontractor, your business success depends on your understanding of your legal liability and the right Contractor Insurance to protect you from that liability if something goes wrong. Furthermore, having the right liability insurance helps build trust with potential clients and can result in bigger contracts.
General Contractor vs. Subcontractor
Sometimes the line between a contractor and a subcontractor is a little fuzzy. Generally, a contractor is hired by and works for the client on a project. However, a contractor is not an employee of the client. They work for them on a contractual basis, which means the contractor is responsible for fulfilling the contract and is liable for the entire project, even if the problem occurs with something a subcontractor did.
Subcontractors are hired by general contractors to perform a specific task or service. A subcontractor reports to and is liable to the general contractor. If a problem occurs with something a subcontractor did, the client may sue the contractor, who may, in turn, sue the subcontractor.
Most Common Contractor Liability Claims
The best defense against liability claims is first understanding your biggest risks and then either transferring those risks or ensuring those risks are covered by the right insurance. The following are the two most common types of liability claims contractors face:
Construction Defects – Construction defects include poor workmanship, improper or defective material, or a failure to follow construction codes. Examples of common construction defects include structural integrity, water intrusion, mechanical problems, electrical issues, etc.


Construction Delays – Delays are frustrating and costly and can happen for many reasons – weather, defective plans, labor shortages, equipment failures, etc. Some delays you have some control over, and others you do not. Either way, clients can sue if there are significant delays in the project.
Contractor Insurance
There are several types of contractor insurance that can protect both contractors and subcontractors. Depending on the scope of the work you do, you probably don't need all of them, but it's important to understand what is available to you.
General Liability Insurance – CGL is relevant to any business and helps protect your business from financial loss that results in property damage, bodily injury, libel, slander, lawsuits, and settlements or judgments.
Workers Compensation Insurance – Workers' Compensation (WC) Insurance is mandated by Pennsylvania (and most other states) for all employers. WC was designed to protect employees injured on the job by providing lost wages, medical expenses, disability expenses, and funeral costs. As a no-fault benefit, WC also helps protect your business from direct lawsuits by employees injured on the job. Failure to comply can lead to misdemeanor or felony charges and fines.
Commercial Property Insurance - Commercial Property Insurance helps repair or replace your physical assets, such as the building, furniture, computers, inventory, etc., if they are damaged by fire, hail, lightning, windstorms, vandalism, and explosions.
Builders Risk Insurance - Builders' Risk Insurance - also called Course of Construction Insurance or Inland Marine coverage – is a temporary insurance policy that helps protect a renovation or new building while under construction. It typically covers a building, structure, materials, tools, and equipment on a job site, in transit, or stored elsewhere during construction or renovation.
Commercial Auto Insurance - If you use a vehicle to conduct business, such as transporting materials, equipment, or employees, you should have commercial automobile insurance to help protect you in the event of an accident that causes bodily injury, loss of life, or property damage.
Professional Liability Insurance - Professional Liability Insurance goes by many names, such as Errors and Omissions and E & O insurance. Professional Liability Insurance protects your business if you face a lawsuit claiming you made a mistake in your professional services - whether or not you actually made a mistake.
Umbrella Insurance - Insurance liability policies include a limit (the maximum amount an insurer will pay if a claim is filed). Commercial Umbrella Insurance helps cover the difference if a claim exceeds a policy's limit.
Cyber Insurance - Cyber Insurance helps cover your business' liability for data breaches that involve sensitive information, such as credit card numbers, driver's license numbers, and health records
Pollution Liability Insurance - Pollution Liability Insurance protects your business if you're held liable for a pollution incident on a worksite.
Gap Insurance – Often overlooked, Gap Insurance helps cover the cost difference to pay off a lease balance when a vehicle's value is less than the leasing company's payoff in a total loss accident.
Business Income Coverage/ Business Interruption – If you are forced to shut down your business after experiencing covered property damage (such as fires, storms, etc.), Business Income coverage can help replace lost income.
Get the Right Contractor Insurance!
The right insurance helps protect both contractors and subcontractors from the liabilities they face. The experienced independent agents at American Insuring Group will help you get the right insurance to protect your business at the lowest cost.
Call today at (800) 947-1270 or (610) 775-3848, or connect with us online.