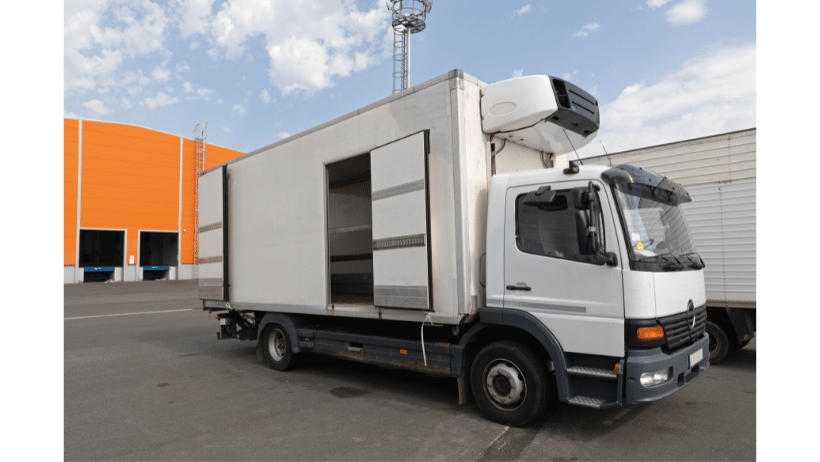 Commercial Truck Insurance is designed to help drivers, fleet owners, and managers manage risk. Whether that risk is an injured employee, a totaled vehicle, or damaged cargo, insurance can help ease the financial burden. Damaged (spoiled) cargo is a particular concern for companies that operate refrigerated (or reefer) trucks, which is where Refrigerated Truck Insurance comes into play.
The refrigerated transport market was estimated at $14.8 billion in 2019 and is expected to grow to $23.1 billion by 2027. One report stated, "The refrigerated transport market is gaining momentum, owing to the escalation in globalization that has led to the growth of trade and a surge in demand for frozen and packaged food across the globe."
Today, refrigerated trucks transport fresh and frozen food, medicines, flowers, fine art, cosmetics, and more and have become essential to the transportation industry.
But before we talk about refrigerated truck insurance and how it can protect your business, let's take a look at the fascinating history of refrigeration and refrigerated trucks.
History of Refrigerated Trucks
Back in the 1800s, people in the meat-packing industry were trying to figure a way to transport meat across long distances via the railroad without the cargo spoiling. Entrepreneurs experimented by fitting boxcars with bins filled with ice and removing doors to allow winter temperatures to keep cargos cold, but few experiments proved successful.
In 1867, William Davis developed the first patented refrigerator railcar for meat-packer George H. Hammond. The meat was suspended from metal hooks on the roof with ice and salt below it. However, the height of the meat caused many boxcars to derail. That same year, J.B. Sutherland developed a refrigerator car with ice tanks at each end of the car, along with ventilator flaps to create a downdraft of cold air. However, the ice needed to be replaced once a day, and the meat became discolored as it came in contact with the ice.
A few years later, Joel Tiffany – a Swift and Company (meat processing plant) engineer – and Andrew Chase developed refrigerator railcars. Both of these cars stored ice on the roof and dropped cold air down while warm air was ventilated out through the floor. The meat was held on the bottom of the boxcar to avoid derailments. This was the best option to date and helped meat-packing companies boom. However, the issue of melting ice that could quickly spoil the meat continued to be a problem.
It wasn't until the late 1930s that Frederick McKinley Jones built the first automatic, ice-free air-cooling unit for trucks. It was shock-proof and could withstand the jolting and vibrations caused by long-distance trucking. At first, the air conditioner was placed under the truck, which quickly became clogged with mud. Simply moving the unit to the front of the truck above the cab solved that problem, and Jones patented his truck air conditioner in 1940.
Refrigerated Truck Insurance
Jones's invention changed the food industry and, for the first time, allowed for the transportation of perishable items, such as meat, over long distances. Food production facilities could be located anywhere, and fresh and frozen foods became available to more people.
However, mechanical breakdowns still occur, and trucks can be involved in accidents. If refrigerated cargo isn't consistently kept at a specific temperature, it can spoil. Refrigeration Truck Insurance typically includes liability and physical damage along with reefer breakdown insurance (Aka refrigeration unit breakdown coverage) to cover spoiled cargo due to refrigeration unit breakdowns. If you operate one or more temperature-controlled trailers that transport perishable goods, you need the unique coverage refrigeration truck insurance provides.
Here's How to Save on Truck Insurance
The best way to save on commercial truck insurance is to work with one of the independent agents at American Insuring Group. Not only do we specialize in trucking insurance so we can assure you have the right coverage, but as independent agents, we compare the cost of that coverage among competing insurance companies to ensure you pay the lowest rate.
So give us a call today at (800) 947-1270 or (610) 775-3848, or connect with us online.