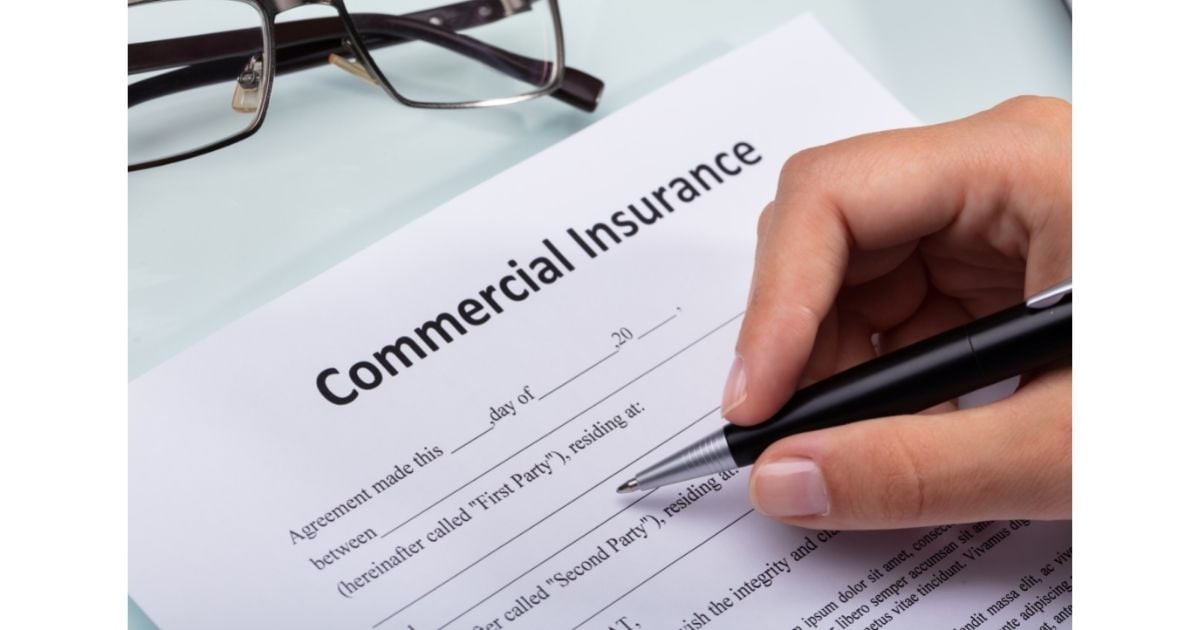 Owning a small business can be an extremely rewarding experience, but it also comes with its share of risks that can impact the success of your business – employee injuries, fires, lawsuits, thefts, and the list goes on.
The good news is that there is insurance to help your business recover from just about any catastrophe. Unfortunately, research shows that many U.S. businesses are completely uninsured, and 75% of U.S. businesses are underinsured by 40% or more.
Whether you're opening a new business or have been in business for years, it's important that you understand the potential risks your business may face, what insurance policies are required (by law, contracts, landlords, etc.), how financially prepared you are in the event of an unexpected incident, and what types of commercial insurance are available to you. Only then can you make an educated decision about which insurance policies are right for your business.
11 Types of Commercial Insurance to Protect Your Business
Commercial General Liability (CGL) Insurance – CGL is relevant to any business and helps protect your business from financial loss that results in property damage, bodily injury, libel, slander, lawsuits, and settlements or judgments.


Commercial Property Insurance – If your business has property or physical assets, property insurance helps protect them against loss or damage due to events such as fire, hail storms, civil disobedience, and vandalism.



Workers' Compensation (WC) Insurance

– In Pennsylvania (and most other states), WC is mandated for nearly every business with employees. If an employee is injured on the job, WC helps pay lost wages, disability payments, death benefits, and medical costs and helps protect your business against employee lawsuits.


Business Owner's Policy (BOP) – BOP is relevant to most small business owners – especially home-based businesses. It combines all of the typical insurance coverage – General Liability, Commercial Property, and Business Income Insurance - into one, simplifying the process and often saving you money.


Business Income Coverage/ Business Interruption – If you are forced to shut down your business after experiencing covered property damage (such as fires, storms, etc.), Business Income coverage can help replace lost income.



Cyber Insurance

-Small or medium-sized businesses are involved in 43% of all data breaches, and 61% of all small and medium-sized businesses report experiencing at least one cyber-attack in the previous year. Cyber Insurance helps cover your business' liability for data breaches that involve sensitive customer information, such as credit card numbers, driver's license numbers, and health records.


Commercial Vehicle Insurance – If you use a vehicle for any business – such as delivering food or transporting products – Commercial Vehicle Insurance helps cover bodily injury or property damage claims if the vehicle is involved in an accident.


Product Liability Insurance – If your business manufactures, wholesales, distributes, or retails a product, Product Liability Insurance can protect you against financial loss resulting in malpractice, errors, and negligence.


Gap Insurance – Often overlooked, Gap Insurance helps cover the cost difference to pay off a lease balance when the vehicle's value is less than the leasing company's payoff in a total loss accident.


Commercial Umbrella Insurance – Insurance liability policies include a limit (the maximum amount an insurer will pay if a claim is filed). Commercial Umbrella Insurance helps cover the difference if a claim exceeds a policy's limit.


Professional Liability/Indemnity Insurance (Aka Errors and Omissions Insurance)– If your business is sued due to a mistake made in a professional service your company provides, Professional Liability helps cover legal costs.
There are also insurance policies specific to unique risks in certain industries, such as Liquor Liability Insurance for restaurants and bars that serve alcohol, Builders Risk Insurance for contractors, and Bobtail Insurance for truckers.
We Offer The Best Insurance For Your Business
Every business is unique, which is why working with an experienced independent insurance agent is the key to obtaining the right insurance for your business.
So give one of the professional agents at American Insuring Group a call today at (800) 947-1270 or (610) 775-3848, or connect with us online.
As independent agents, we will also compare the cost of your coverage with multiple insurance companies to ensure you pay the lowest price for the right coverage.