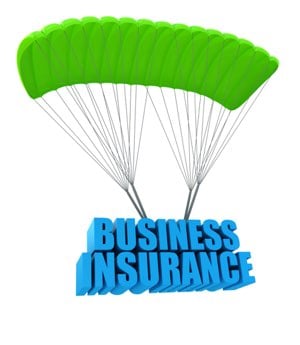 Every business – no matter how big or how small – faces liability, but do you need general liability insurance? Regardless of how careful you are, accidents can (and do) happen causing damage to property and/or injury to employees, customers, vendors, etc.
And a close cousin to liability is litigation.
According to a 2013 poll
, 43 percent of small-business owners have reported being threatened with or involved in a civil lawsuit. And the cost of those lawsuits wasn't small. Business owners who have had to pay legal damages, often say the costs nearly put them out of business.
What is Liability?
Liability is defined as "the state of being responsible for something, especially by law." If your business is responsible (or even perceived to be responsible) for an employee slipping, falling, and hurting themselves, your company is liable. If one of your business vehicles causes an accident and damage is caused, your business is liable. And when your business is liable for something it means that it is responsible for paying for injuries, damage, and possibly more.
What is General Liability Insurance?
General Liability insurance –
also called Commercial General Business Liability Insurance, Commercial Liability Insurance, or Business Liability Insurance
- pays for your businesses obligations if your business is responsible for an injury, accident, etc. It pays for things like medical costs and the cost of repairs. Liability Insurance also helps cover the cost of your legal defense and any settlements you may be required to pay if you are sued.
At an annual cost of $750-$2,000, Commercial Liability Insurance is a good investment for any business when you consider the alternative. Lawsuits can cost thousands if not millions of dollars, or worse – the loss of your business. The actual cost of your premiums will vary depending on how much coverage you need, the perceived risk of your business (i.e., contractors will pay higher premiums than bookstore owners), and where your business is located (some states are known to award more damages to plaintiffs claiming personal injury).
If your business faces excessive risk, you can choose excess or umbrella insurance, which will increase your coverage limits.
You may be able to save on Liability Insurance by bundling it with other insurance policies into what is known as a Business Owner's Policy (BOP), but liability coverage with a BOP can sometimes be quite low, so make sure that you have enough coverage.
Other Types of Liability Insurance
Sometimes businesses face unique types of liability that aren't generally covered under General Liability Insurance. Here are five different types of Liability Insurance:
Professional Liability Insurance
Also known as Errors & Omissions (E&O) or Professional Indemnity Insurance, Professional Liability Insurance addresses negligence claims due to harm that results from mistakes or failure to perform. This insurance is pretty standard for doctors, lawyers, architects, etc.
Workers' Compensation Insurance
This insurance covers medical costs and lost pay for an employee who is injured on the job. It also helps cover legal fees if the employee sues. WC is required for most businesses that have employees in Pennsylvania.
Product Liability Insurance
If a product that you manufacture causes damage or injury Product Liability Insurance can help pay for repairs, medical costs, and/or litigation fees.
Automobile Insurance
You may not think of this as liability insurance, but if a vehicle that is owned by your company causes an accident, you are liable for any damage or injuries caused. Automobile Insurance can help cover these costs.
3 Simple Steps to Buying Liability Insurance
• Assess your risks
• Find a reputable licensed independent agent
• Re-assess every year
Our Experienced Independent Agents Can Help!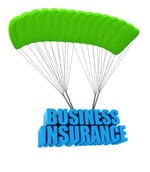 What type of liability insurance and how much coverage you need to protect your business is very unique. But you don't have to go it alone!
The experienced agents at American Insuring Group can help determine the best insurance to fit your needs, and as independent agents, we're able to shop among many competing insurance carriers. We're relentless in seeking the best insurance to meet your specific needs, and to get it at a great price.
So give us a call at (800) 947-1270 or (610) 775-3848 or find us online.