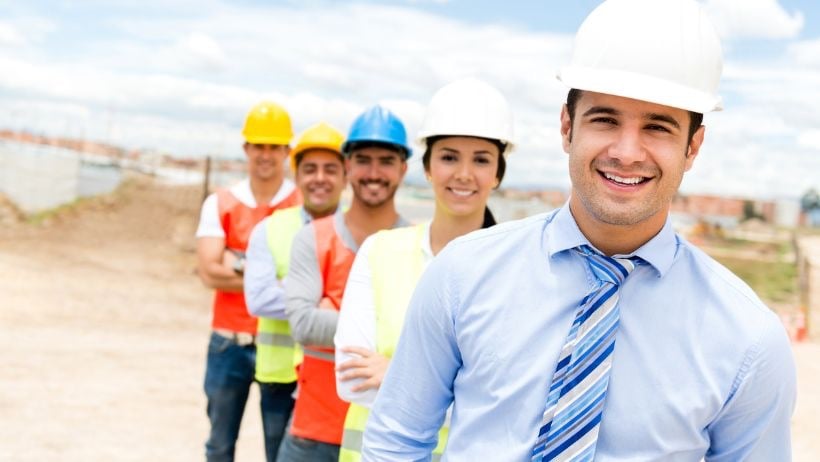 Have you ever thought about why you purchased Contractors Insurance? It may have been to protect your business, equipment, employees, and more. It may have been required – by law, a customer, etc. Whatever the reason, everyone wants to get the most they can out of their insurance.
Check out these 7 tips to discover how to get the most out of your insurance coverage.
Identify Risks and Determine Response Strategies
First, you need to identify your risks, determine which could have the most significant impact on your business, and decide on your response strategies, which may include one or more of the following:
Avoidance – If you determine that a project is too risky or your business is not equipped to handle the risk, you may decide to decline the project or change the scope of the work.

Transference – Sometimes, you can transfer the risk to a supplier, subcontractor, or insurance carrier.

Mitigation – Mitigation is the act of reducing the severity, seriousness, or painfulness of something. For example, providing a safer worksite will help mitigate safety risks.

Acceptance – Sometimes, you may be willing to accept a potential risk and develop a contingency plan as a workaround.
Mitigate Risk
Mitigating risk – and thereby reducing the number of claims – is one of the best ways to lower insurance (and other) costs. American Insuring Group offers many blogs to help, such as 10 Hand and Power Tool Safety Tips, How to Minimize and Protect Your Construction Company from 3 Top Risks, and Choosing Appropriate PPE for Construction Workers.
And the good news is that mitigating risk also leads to more productive employees, happier customers, a better business reputation, and a healthier bottom line.
Understand Your Insurance Policy
We realize that most people do not find reading their insurance policy a fun activity, but it's a must if you want to get the most out of your coverage. You need to understand what your policy does and does not (exclusions) cover so that you can compare any gaps with your response strategies and available cash flow. You may need to purchase an additional policy, add an endorsement to extend your coverage, or consider an umbrella policy to increase your current policies' limits.
You should also understand your deductibles and ensure that you have enough available cash flow to cover those deductibles if you make a claim.
Combine Policies
It is tempting to shop around and find the lowest premium on each of your policies, but you will often find more savings by combining your policies with one company. The independent agents at American Insuring Group will compare the cost of your policies with multiple insurance companies to ensure you pay the lowest premiums.
Review Your Policies Regularly
You know the old quote, "There is nothing permanent except change," and this is certainly true in business. You may buy or sell a piece of equipment. You may increase or decrease the number of employees. All of these changes can affect your insurance coverage and premiums; therefore, regularly reviewing your policies is the only way to ensure that you have the right coverage at the lowest cost.
Advertise Your Insurance Coverage
Advertising your insurance coverage – on your website, social media profiles, truck advertising, etc. – shows that you are a professional and can help get more customers. You should be happy to provide your customers with a certificate of insurance as proof that you have insurance coverage that will pay for any injuries, damage, etc.
Work With an Experienced Insurance Agent and Save!
The independent agents at American Insuring Group specialize in Contractors Insurance and can ensure that you have the right coverage for your needs. Plus, as independent agents, we check with multiple insurance companies to ensure you pay the lowest price for that coverage!
So give us a call today at (800) 947-1270 or (610) 775-3848, or connect with us online.