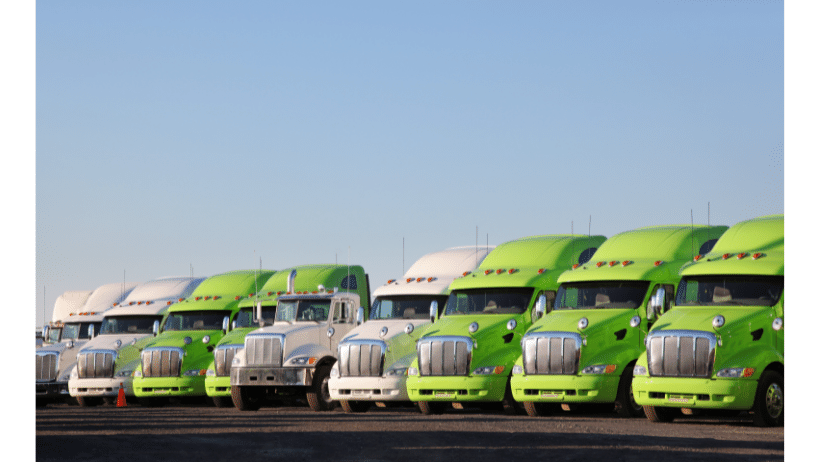 Commercial Truck Insurance – including Workers' Comp Insurance - is designed to help protect your business financially in the event of an accident. This is good because we all know that trucking can be a dangerous and expensive industry.
According to the National Safety Council, in 2020, 4,842 large trucks were involved in fatal crashes, and 107,000 large trucks were involved in crashes resulting in an injury. Furthermore, the Motor Carrier Safety Administration (FMCSA) reports, "The estimated cost of police-reported crashes involving trucks with a gross weight rating of more than 10,000 pounds averaged $91,112 (in 2005 dollars)."
Am I Required to Purchase Workers' Compensation Insurance?
In Pennsylvania and many other states, every employer (with very few exceptions) is required to carry Workers' Compensation (WC) Insurance. WC covers medical expenses, disability payments, death benefits, and lost wages in a work-related injury or illness. Therefore, if you employ drivers – whether it's delivering food locally or cargo across the country – you are required by law to carry Workers' Comp for those drivers.
The requirement for owner/operator drivers is a bit grayer. According to the Department of Labor and Industry, "If an insured utilizes owner/operators and is part of a trucking operation, proof of workers' compensation insurance coverage may be required." If you aren't sure if you are required to carry Workers' Comp insurance, speak with the WC experts at American Insuring Group or check on the Pennsylvania Workers' Compensation website.
However, even if you find that you are not required to carry WC insurance, you may want to consider purchasing it. "Insurance experts and many attorneys, in fact, say that allowing owner-operators to opt-out of coverage is simply asking for trouble," Layover.com states. "Owner-operators who run without some type of medical coverage risk financial devastation if they are injured on the job."
Consider this:
If you're on your spouse's medical insurance, work-related illnesses and injuries may not be covered.

Even if they are covered, if you're injured and can't work, you're looking at lost income, which is something WC insurance covers but medical insurance typically does not.

If you are killed in a work-related accident, WC pays death benefits to provide financial support to your family.
How Do I Purchase Workers' Compensation?
Fortunately, purchasing Workers' Compensation insurance doesn't have to be complicated. The experienced agents at American Insuring Group can help. Here are typical questions we may ask when you're requesting a quote:
What is your company's name and type of business entity?

What is your FEIN or SSN?

How many employees do you have?

How many owners does your company have?

What are your liability limits?

Do you have a DOT number?

What type of vehicle(s) do you need to be insured?

What is the driving radius of your trucker(s)?

Is the driver hauling their own goods?

Does your operator(s) do loading and unloading?
How Can I Lower Workers' Compensation Insurance Costs?
There are many steps you can take to lower your WC and other insurance costs:
Hire the most qualified drivers

Provide safety training

Develop a positive culture of safety
Don't Miss Out on the Easiest Way to Save on Commercial Truck Insurance!
Another way to lower all your Commercial Truck Insurance costs is to work with an independent agent at American Insuring Group. We will carefully compare truck insurance coverages and costs among many competing carriers to ensure you receive the right coverage at the lowest cost.
So call us today at (800) 947-1270 or (610) 775-3848, or connect with us online.