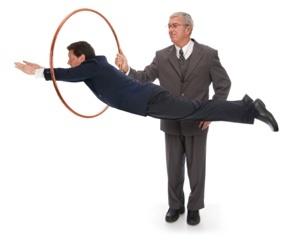 Most businesses outsource part (or sometimes all) of their workers compensation functions to improve their injured workers' experiences and case outcomes. Some functions that are commonly outsourced include administrators, medical providers, pharmacy benefit managers, and medical bill review.
Outsourcing often makes good financial sense. Unfortunately, many businesses take the "set it and forget it" attitude and fail to manage their outsourced vendors properly. Too often, companies and vendors don't take the time to make sure that their goals are aligned, which can cause issues down the road and reduce the cost-effectiveness.
Your outside vendors should be like partners in your business. They should be a part of your team.
Here are three tips for creating effective partnerships with your outsourced vendors:
#1. Find the best fit for your organization
Working with key members of your organization, determine your goals, create a list of the requirements that are most important to your business, and then develop a model of the ideal vendor for your business.
Develop a list of questions and start interviewing prospective vendors that meet most of your requirements. Here are three crucial questions you'll want to ask:
1) Are the vendor's control environments aligned with your internal framework
2) Is there ongoing oversight that uses measurable information and external alerts
3) Does the vendor conduct internal audits; if so, how frequently, and will they share their findings with you?
You should also ask for a client list and speak to a few of them to see if they're satisfied with the service they're receiving from the vendor.
#2. Set Expectations
Set Expectations. Once you've found the vendor that is most aligned with your business goals, get everything in writing including the length of the term and if your relationship with the vendor will be exclusive. Watch for hidden costs.
You may want to use a service level agreement (SLA) and risk/reward strategies. An SLA will define the level of service you're expecting, such as time frames for reports and performance measures. You can also include incentives to the vendor for meeting certain expectations and penalties for failing to meet those expectations.
#3. Regular Communication
Any good relationship requires communication. Regular communication keeps you on the same page and helps avoid future problems. Monitor the vendor's performance, and make sure that they're delivering what they promised and that you're getting the data you need in a timely matter.
Outsourced vendors can be an asset or liability to your company. By choosing the vendors that align best with your goals, being clear about expectations up front, and communicating with them regularly, you can create a great partnership with outsourced vendors that help ensure the best outcomes for injured workers.
Get The Best Deal on Quality Workers Comp Insurance!
At American Insuring Group, Ltd., we offer high quality, cost-effective worker's compensation insurance from a great variety of competing insurance companies. We'll work hard to get you the best price on quality insurance to protect your employees and your business. So give us a call at (800) 947-1270 or (610) 775-3848 or click here to contact us online.