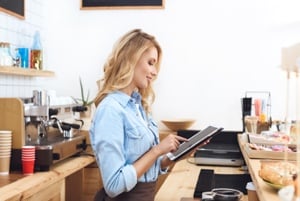 Hope for the best, but plan for the worst. This is true in many of life's endeavors, but perhaps even more so in the food industry. Building a profitable food business doesn't just happen; it's a result of a great deal of planning.
The food industry is notorious for high employee turnover, and restaurants are filled with potential hazards. A destructive kitchen fire or nasty lawsuit could be the end of the business you've worked so hard to build.
Restaurant insurance is essential to help protect your business when these incidents occur, but if you can prevent them from happening in the first place, that's even better, and you'll lower your insurance costs in the process.
Developing a risk management plan for your restaurant, bar or nightclub is the first step.
Here are three things to consider when creating a risk management plan for your restaurant:
1 – Restaurant Employee Training
Employees can be your greatest asset and your greatest liability. The food industry experiences a turnover rate that is higher than 70 percent, according to the Bureau of Labor Statistics. This high turnover rate often leads to providing minimum training to restaurant employees. Owners and managers figure, "This new employee probably won't stay here very long; why waste time and resources to train them." This mentality is understandable, but it's also a mistake.
Properly training your employees helps keep them safe, your customers safe, and your business secure. After all, your employees are handling much of your restaurant's day-to-day operations. Here are two training areas to consider:
Safety Training
Understanding how to work safely is probably the most vital training you can offer especially for any employees working in the kitchen where there is a multitude of hazards. Employees should know how to safely use any tools or equipment they use to avoid personal injury.
They should also understand general safety precautions such as the importance of removing grease from stoves to avoid fires; how to handle, store and prepare food to prevent contamination: and keeping floors clear and dry to avoid falls.
Serving alcohol
If you serve, sell, or furnish alcohol in your restaurant, you could be held liable for any accident, injury or damaged caused by an intoxicated customer. Therefore, it's vital that any employee serving alcohol knows how to recognize if someone is intoxicated and how to handle them.
2 – Restaurant Building Maintenance
Properly maintaining your property will help keep your employees and customers safe from injuries and your property safe from damage.
Here are some basic building maintenance tips to keep in mind when creating your risk management plan:
Keep it clean
Everything from the kitchen to the dining room should be kept clean. Spills in the dining room should be cleaned up immediately to avoid falls, countertops in the kitchen should be kept clean to prevent food contamination, and ovens and stoves should be regularly cleaned to avoid fires.
Keep it clutter-free
Exits and entrances should always be kept clear in case of an emergency and areas where people walk should be clear of clutter to avoid trips and falls.
Keep it safe
Keeping up with general building maintenance such as lose railings or broken tile can save you from bigger repair bills and more importantly from injuries and potential lawsuits.
3 – Restaurant Equipment
There's a lot of equipment in a restaurant, and you and your employees rely on it to get the job done. It's crucial that you properly maintain that equipment to avoid equipment breakdown and injuries. Here are a few things to consider:
Heating Units
Heating units such as stoves and heating lamps should be inspected regularly and any issues addressed immediately to avoid injuries and fires.
Refrigeration Units
If your refrigerator breaks down, you risk losing all of the food in it or worse causing food contamination and illness. This can cost you time, money, and more. Inspect your freezers and refrigerators regularly and address any issues immediately.
When Plans Fail
Sometimes even the best-laid plans fail, and that's where insurance can help protect your restaurant business. For example, Workers Compensation Insurance helps pay for medical costs and lost pay to injured employees and protects your company in the event of an employee lawsuit. Liquor Liability Insurance helps pay legal costs in an alcohol-related claim. General Liability Insurance helps pay medical expenses and legal fees if a customer is injured.
Contact the Restaurant Insurance Specialists and Start Saving Today!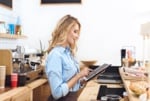 The best way to determine which insurance protections are best for your restaurant is to find an experienced independent agent who specializes in Restaurant Insurance.
Get the best price on reliable coverage by working with our independent agents who will compare costs and coverages among many competing companies. Great coverage at a great price, guaranteed!
Give us a call today at (800) 947-1270 or (610) 775-3848 or find us online.