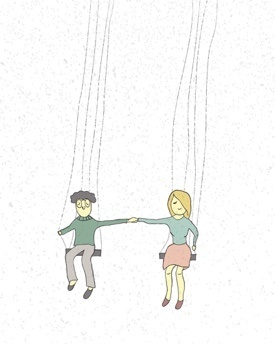 You're single and have many things on your mind—moving up the ladder in your career, investing for the future, relationships, and the list goes on. Something that you might not be thinking about, but should be, is life insurance.
If you're like many single people, you likely assume that life insurance is for married couples and those with kids. While it is true that not all single people need life insurance, here are six reasons why life insurance could make good sense for you:
Student loan debt
While it's true that student loans through the federal government are discharged if you were to die, personal loans that have a cosigner are usually not. If your parents co-signed your loan through a bank, they would be responsible for paying the rest of the loan if something happened to you. The bank may even call for the loan to be paid in full immediately after a death, leaving your parents to deal with grief and loan payments.


Living with your significant other
Living together means sharing the financial responsibilities. You probably need two incomes to pay the rent (or mortgage), utilities, taxes, and other living expenses. Think ahead to the possibility of one of you dying prematurely. Would the other partner be able to maintain a similar lifestyle on one paycheck? Or would the apartment have to be abandoned or the house sold? Life insurance may be the only way to create an estate immediately, offering an easy answer to those questions.


Lock in a low price now
You're young and healthy. Your age and your health will mostly determine how much you'll pay for life insurance. It makes good financial sense to lock in a low price if you have both of these right now. A healthy 30-year-old non-smoker can get a 20-year $250,000 term life insurance policy for about $20 a month. Remember, if you wait until you believe life insurance is a necessity, your age and any health issues that have developed will make the insurance more expensive—or impossible - to get.


Lock in your insurability now
You plan on having kids in the future. Statistically, it costs nearly $250,000 to raise a child to age 18. And that's not factoring in the cost of college. You may not be thinking about this right now, but when the kids arrive, they bring with them additional bills and expenses. Purchasing life insurance now means you have coverage in place for when you do have a child, and you have protected your insurability for the future.


Others may need your support
You know now you'll be taking care of family members in the future. You may need to provide financial support to aging parents or a special-needs sibling. Think about what would happen if your support disappeared with your death. Life insurance can ensure that there is money in place to fund those needs into the future. In cases like these, permanent life insurance, as opposed to term insurance, might be a better choice. Talk to an agent for details on the difference between the two policies.


It can pay for your funeral
With the average cost of a funeral at over $7,000, you don't want to leave the burden of paying for it to your parents, partner, or other family members. No one, especially young and single adults, likes to think about such things, but the truth is if you die without life insurance, someone you care about will likely end up paying for your funeral.
We Make Life Insurance Easy - Just Click or Call!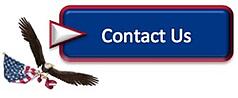 Getting life insurance doesn't have to be an overwhelming process. Contact American Insuring Group online or call us at (800) 947-1270 or (610) 775-3848, and we'll walk you through your options—at no cost to you.
Our independent agents will compare plans from competing life insurance providers to craft a quality life insurance plan at the right price. Contact us today to get started!