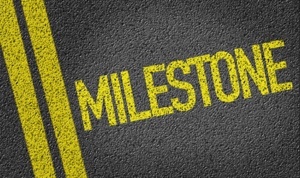 When you have a milestone in your life, do you ever consider the financial consequences of it? You should because these changes have an impact on every part of your life, from the emotional to the financial.
Any major life event should trigger a review of your life insurance to make sure it aligns with your new situation.
If you're experiencing one of these notable events, consider reviewing your policy now, and if you're not sure why you need to do a review or aren't even sure what constitutes a significant milestone, here are five for you to think about:
#1. Birth, death, divorce, and marriage
Birth:
It doesn't matter if it's your first or fifth child, your life insurance must protect each one's financial future. If you die, how will your spouse provide for the children? You should have enough coverage to get them through high school and college.
Death:
If your spouse dies, you are left with the financial responsibilities of the entire family. More life insurance for you is probably in order.
Divorce:
A divorce could have a substantial effect on your life insurance. If your ex-spouse dies, will there be enough to support the kids? Life insurance must be one of the things to settle in the process.
Marriage:
After the wedding, it should be a priority to make sure that each of you is protected from financial adversity if one of you dies.
#2. Buying a home
When you purchase your first house, it's probably the biggest financial commitment you've made so far. If either you or your spouse dies, the surviving partner will need to replace the other's income to be able to pay the mortgage and maintain the same lifestyle.
And if you decide to buy a more expensive house—with a larger mortgage--in the future, you'll need to review your life insurance once again.
#3. A change in your financial situation
Some changes to your financial condition prompt you to make adjustments to your life insurance coverage. The loss of a job might make whole life insurance prohibitively expensive, so you switch to term life to lower your premiums. A substantial increase in pay, on the other hand, would require more insurance to replace your paycheck if you die.
If you are fortunate enough to come into a large amount of cash—selling your business or property--you may not need as much life insurance.
#4. Retirement
When you retire from your job, that group insurance policy that your employer paid for you stays behind. You will still want to protect your family if you die, so you'll need to determine if your retirement savings are enough to provide that security. If not, you'll need to look at replacing at least some of the lost coverage.
#5. Two years have passed since your last review
The most important trigger for a life insurance review is time. You can't predict the future, yet insurance is meant to protect you against future risks. The best way around this is to re-evaluate your situation every two years and make adjustments to your coverage based on that. If you always wait until a major trigger prompts you, it might be too late because changes in your health may have rendered you uninsurable.
We'll Help You Get the Right Life Insurance Protection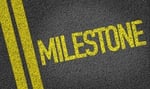 If you've experienced any of these life events, contact American Insuring Group online or give us a call at (800) 947-1270 or (610) 775-3848 for a free life insurance review.
Our independent agents will provide expert advice AND find you the best price by comparing many competing insurance providers - you'll get the right policy at a great price. Contact us today.