Being denied life insurance can be scary...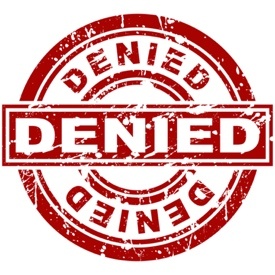 Life insurance offers the peace of mind of knowing your family will have a financial safety net if you're no longer there to provide one. While most people think obtaining coverage is as simple as filling out a few forms, that's not always the case.
What should you do after you try to buy life insurance coverage but end up being denied? It can be a scary situation. You ask yourself why this happened and where you go from here.
First of all, don't get too upset. You're not out of options. Begin by trying to find out why you weren't approved. Next, take some steps toward a better outcome.
Reasons you may have been denied life insurance coverage
You have a specific health condition

: If you have elevated cholesterol or glucose levels, or previously had a heart attack or cancer, you may be denied coverage.



You participate in high-risk activities

: Sky diving, mountain climbing, and flying as a recreational pilot are considered risky hobbies that could get you turned down.



You've been caught driving under the influence

: Most companies won't insure you if you've had multiple DUI's. If it's only been once, you might be able to shop around and get insurance coverage.



You are overweight or obese

: The red flag pops up for these conditions because they often lead to severe health complications, particularly cardiovascular issues.



You use drugs

: Life insurance companies will want to know about any kind of drug use--both legal and illegal. Illegal drug use is an obvious reason for denial. But the regular use of legal medications may point to an underlying medical condition and could hurt your case as well.
This is not an exhaustive list, but it can give you an idea of some of the factors that are considered after a life insurer receives your application.
What to do if you've been denied life insurance coverage
Learn why you were denied.

Before an insurance company denies an application, they collect lots of data from several sources to evaluate your risk. If the risk is high, you will be rated, postponed or denied. In any of these circumstances, you are encouraged to ask the life insurance company for the specific reason of denial for your application. A denial stemming from a current exam tends to be the most disturbing, since you may not have known about an illness or disease beforehand. But stay positive and be thankful that the issue was discovered, so that you can take steps to resolve it.



Confirm the results

. You signed an authorization for the underwriter to pull your medical records. If poor exam results were cited as the cause of denial, order these records and check with your doctor to verify their accuracy. Sometimes, mistakes are present in the medical records and need to be fixed. In other cases, you could be denied for recreational hazards, criminal records and even financial issues. If these records haven't been updated or are lacking in detail, they can lead to postponement or denials because the underwriter simply can't properly assess your risk profile. Make sure all of your records are accurate and notify the insurer if any discrepancies are discovered.



Work with an independent life insurance agent

. After you uncover the reason and fix the errors, you should work with an agent to find coverage. Every insurance company has its own criteria for assessing the risk of its applicants, and independent agents know which companies are more likely to approve you based on your health and your lifestyle.
Contact Our Independent Life Insurance Agents for Help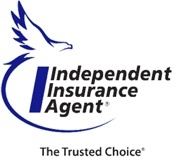 Knowledge is power, so find out why you were denied. Then, straighten out all of your records and work with an experienced independent life insurance agent to obtain the coverage you need.
Contact one of AIG's experienced agents here or call us at at (800) 947-1270 or (610) 775-3848.