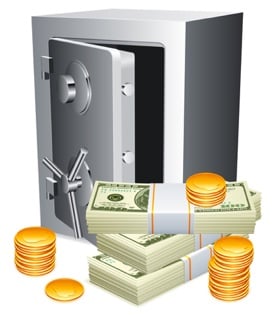 Imagine: you've just finished one of the most successful sales in your store's history. As you're closing and preparing to take your receipts to the bank for deposit, an armed robber confronts you and leaves with all of your cash. All of your hard work and thousands of dollars leave with him.
After the shock of the armed robbery subsides, you wonder if the loss is covered by your commercial property insurance policy. Unfortunately, if your policy does not include Money and Securities coverage, the answer is no.
What is included in money and securities insurance coverage?
Money refers to currency, coins and bank notes but also includes regular checks, traveler's checks, and money orders. Securities are instruments or contracts that represent money or property. Examples of securities are certificates of deposit, tickets, tokens and stamps. These would likely be excluded on a typical commercial property policy. So, if you own or operate a business in which you handle a significant amount of money each day, Money and Securities coverage is vital.
Money and securities coverage: inside and outside the premises
Inside coverage applies to loss of money and securities that occurs within your premises or a bank. Loss must result directly from theft committed by someone who is inside your business or the bank. The loss must result directly from disappearance or destruction.
Some examples:
A customer in your store steals cash and money orders from a cash drawer
A thief breaks into your office, smashes open a safe, and steals $5,000 in cash
A fire in your bank destroys a safe deposit box you rent that contains $1,000
In the second example, both the damage to the safe and the loss of cash would be covered by a commercial property insurance policy with inside coverage. Vaults, cash registers, cash boxes and cash drawers located inside the premises would also be covered if damaged or stolen.
Outside coverage applies to money and securities that are lost outside your premises. The loss must occur while the items are in the custody of a messenger or an armored motor vehicle company. In addition, the loss must result directly from theft, disappearance or destruction. Messengers are any employees that have care and custody of property outside the premises. This also means you, a relative of yours, or any of your partners.
Some examples of outside coverage:
An employee of yours is mugged on the way to your bank to deposit $5,000 in cash. The mugger gets away with the cash.
One of your partners is robbed of a company laptop after leaving his office. The loss of the laptop, but not the loss of programs and data on the laptop, will be covered.
Two armored car drivers are entering their truck when they are ordered out of the vehicle by three armed robbers. The robbers drive off with the truck, which contains $10,000 of your money.
This coverage also applies to loss of or damage to other property outside the premises in the care and custody of a messenger or an armored vehicle company resulting directly from an actual or attempted robbery. Other property means property other than money or securities, not including computer programs or electronic data.
Exclusions to Money and Security Insurance Coverage
Money and Security coverage does not apply to losses resulting from theft by you, your company principles, or your employees. Thefts committed by employees can be insured under separate Employee Theft Coverage. Also excluded are losses resulting from voluntary parting with property or any money operated devices.
Contact Us for Help with Money and Securities Coverage Within a Commercial Property Insurance Policy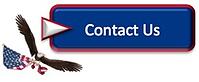 You've worked hard to make your business successful. Be sure to protect it thoroughly by including Money and Securities coverage. Contact us online or give us a call at (800) 947-1270 or (610) 775-3848 for more details.