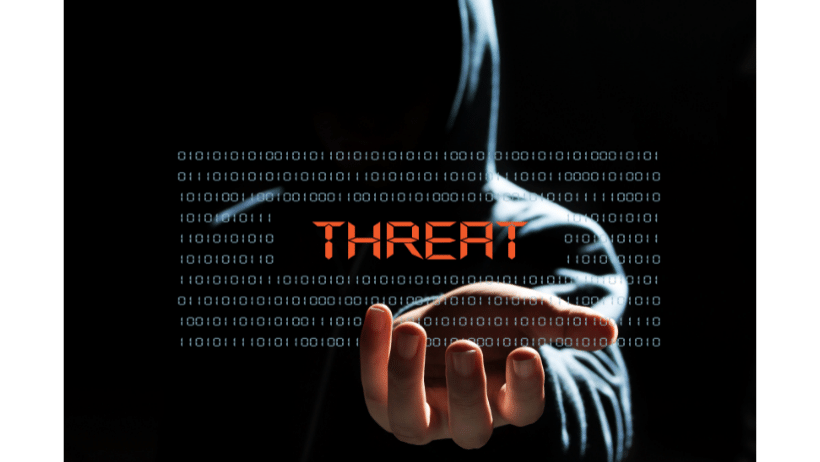 Restaurant Insurance –specifically Cyber Liability Insurance – is a great way to protect your restaurant from risks, such as data breaches. However, avoiding any risk is always preferable, as data breaches can have a negative impact on your restaurant – lost production, damage to reputation, and of course, higher insurance costs.
Unfortunately, many small business owners – including restaurant owners – have misconceptions regarding cybersecurity and cyber liability insurance. For example, many assume that firewalls are enough protection, that third-party vendors are fully responsible for data breaches, that general liability insurance will protect them in the event of a data breach, or that cyber liability insurance is unaffordable.
According to Cybersecurity Magazine:
43% of all data breaches involve small and medium-sized businesses.
61% of all SMBs have reported at least one cyberattack during the previous year.
40% of the small businesses that faced a severe cyberattack experienced at least eight hours of downtime.
43% SMBs do not have any cybersecurity plan in place.
83% of small and medium-sized businesses are not financially prepared to recover from a cyberattack.
91% of small businesses have NOT purchased cyber liability insurance.
Cyber liability losses can happen any time anywhere and cost your restaurant big time. However, Cyber Liability Insurance can help.
Top Cybersecurity Threats
These are the top five cybersecurity threats that restaurant owners and managers need to know.
Hackers – Hackers frequently target restaurants because they often have poorly secured systems. Often, hackers target POS systems, which typically do not have the same security measures as desktop computers.


POS Malware – Malware – short for malicious software – is an intrusive software designed to damage and destroy computers. Examples include viruses, worms, spyware, adware, and ransomware. Many POS devices run on Windows, which malware can run on.


Ransomware – MacAfee defines ransomware as "malware that employs encryption to hold a victim's information at ransom. A user or organization's critical data is encrypted so that they cannot access files, databases, or applications. A ransom is then demanded to provide access."


Insider Threats – A common misconception is that all cyber threats come from external sources; however, many threats come from "insider threats" – current or former employees either intentionally or accidentally. According to Forbes, "In 2020, 36 percent of data breaches reported were caused by internal malicious actors."


Wi-Fi Security – Many customers today expect free wi-fi at restaurants and bars. Still, it's crucial that you secure your Wi-Fi with firewalls to protect your customers and your restaurant's security. It's also important to have separate Wi-Fi access points for customers rather than the POS or business network.
Cybersecurity Tips for Restaurants
Fortunately, there are many steps you can take to minimize cybersecurity risks.
Pay Attention to Devices Connected to Wireless Network – Use the latest operating system because older systems often have security loopholes, install antivirus protection and malware detection software, and limit access to your devices with a PIN or passcode.


Train Employees – Train your staff only to use your devices for business and educate them on phishing so they don't click on suspicious emails or attachments.


Analyze Third-Party Vendors – If a third-party vendor has access to your customers' payment information, ensure that they are PCI compliant and take adequate security measures. If a vendor has access to your employee's information, confirm how they protect and store that information.


Store Passwords Properly – Experts recommend that you use an online password manager, such as Dashlane or LastPass, to store your passwords securely.


Background Check Employees – In U.S. restaurants, employees often take credit cards from customers to process their payments. Unfortunately, dishonest employees can use that credit card information to make unauthorized charges; therefore, it's essential that you do your best to hire the most honest employees, and a background check can help.


Give Each Server a Unique Identifier – Provide a unique identifier to each employee to log into your POS system, so you can track patterns and identify potential issues.


Use a Firewall to Separate Devices -Configure your firewall correctly to help keep malware-infected devices from infecting other devices.


The Right Cyber Insurance Helps When All Else Fails!
Sometimes, despite your best efforts, a data breach occurs, and that's where Cyber Liability Insurance can help. It helps cover financial losses caused by data breaches and other cyber events.
As Restaurant Insurance experts, American Insuring Group can help ensure you have the right coverage at the lowest cost. Start protecting your business today by calling our independent insurance pros at (800) 947-1270 or (610) 775-3848, or connect with us online.