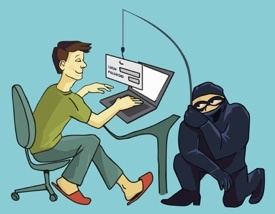 Today's businesses cannot operate without the aid of technology. Most companies do a significant portion of their business interactions online, and they are storing more sensitive information on their computers than ever before.
Even though technology has had a tremendously positive impact, it also comes with the inherent risk of data breaches.
As technology advances, these threats have become more difficult to resolve. Hence, the growing need for cyber liability insurance, also known as cyber insurance.
Data Breaches Affect Smaller Companies, Too
Data breaches at larger corporations-- Target and Neiman Marcus, for example—should not overshadow the more frequent security infringements that target smaller businesses. Many small business owners may not think they need cyber liability insurance; however, since half of all data breaches happen to small businesses, they are actually very vulnerable to security threats.
This should convince every enterprise, regardless of size, that cyber security and cyber insurance are worth considering. Whether it's the theft of intellectual property or user data, a cyber breach can have unfavorable effects on your reputation, customer confidence and brand name.
The High Cost of Data Breaches
When criminals get access to your company's databases, they become privy to a collection of information--Social Security and credit card numbers, addresses and other identifying data. Once they gain access to sensitive business data, they can use it to open and access accounts, steal money and destroy the affected individuals' credit. And, of-course, a data breach can also cost the company that was breached thousands of dollars.
Some of these costs include:
Lost profits and opportunities:

When your company closes its doors while the data breach is investigated, sales and profits stop. And negative publicity and diminished customer confidence can decrease your sales significantly



Updating or implementing your security system

: New software, infrastructure and training in procedures and policies for your personnel can cost a great deal.



Concessions to customers

: Many businesses affected by data breaches offer free credit monitoring services, discounts, and promotions to help regain customers' trust and loyalty.



Bankruptcies and business closures

: Stolen resources and the expense of responding to the breach can drain the limited resources of many small businesses.
Take Steps to Protect Your Business from Breaches
The best way to protect data is through a comprehensive cyber security policy. This will include keeping sensitive data on a "need to know" basis, employing network security and firewalls, and training employees on the proper care and control of customer data.
Employees need to understand the sensitivity and liability related to customers' financial and personally identifiable information. It is critical that you document your processes and conduct regular training sessions, as well as security audits, to ensure compliance.
Business owners should be aware that standard commercial insurance policies don't offer the special protections afforded by cyber insurance, and in some cases, specifically exclude cyber threat coverage. Cyber insurance policies generally safeguard against viruses and hacking, and intervene if a breach does occur.
The Benefits of Cyber Insurance
If you run a small business, you may not have time to adequately manage your web security. Cyber threat policies can provide periodic reviews and assistance. Other benefits include:
Reimbursement for Fees and Penalties

. Insurance benefits could reimburse you for additional staff you hire to recover from a cyber-attack, paperwork or filing fees, or other related costs.



Business Interruption Protection

. The smaller your business, the more income you lose if you're temporarily sidelined. Cyber insurance can offset losses.



Legal Help

. If a data breach results in legal action, your plan could help find expert counsel, as well as cover legal fees and judgments against you
Regardless of a company's size or industry, business owners must take preemptive action to secure their customers' valuable data against the possibility of a cyber-attack. In addition, investing in cyber liability insurance protects your assets should such an event occur.
Learn More About Your Cyber Insurance Options
To learn more about cyber liability insurance options and cost, and to find the cyber insurance policy that's right for your business, click here to contact us, or call us at (800) 947-1270 or (610) 775-3848.