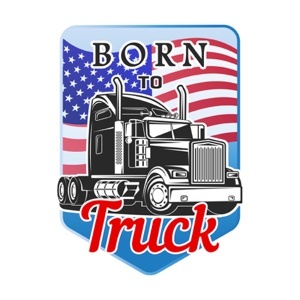 You invested a lot of money to start your own for-hire trucking business. Now it's beginning to pay off as your schedule fills and you are spending more time on the road.
Being busy is what you hoped for, but it's vital that you remember that you are now responsible for the business end of this venture, and protecting it has to be your top priority.

Motor carrier insurance is a type of truck insurance designed specifically for your kind of operation, and choosing the right insurance coverage will protect your investment and your business.
Here are some tips for getting the maximum coverage for your stuation:
For motor carriers who use for-hire independent truckers
If you are permanently leased to a motor carrier, there's a good chance they will provide Primary Liability insurance coverage for you. The terms will be contained in your lease agreement, and, if the carrier provides the insurance, it will cover injuries and damage to other people and property if you are at fault during an accident.
If your carrier covers the primary liability, you will still need to purchase other for-hire trucking insurance. These are important:
Non-trucking liability
: If you are not hauling cargo—you're getting your truck washed or taking it for repairs—this coverage provides you with limited liability insurance protection.
Physical damage coverage
: This insurance covers your truck and trailer against collision, fire, theft, hail, windstorm, earthquake, flood, or vandalism. The lien holder of your vehicle will require this coverage.
Motor truck cargo insurance
: If you are responsible for lost freight or damaged goods, you are protected with this policy. The premium will vary depending on the load you're hauling.
If you work on your own authority:
If you work independently—officially called operating under your own authority—you'll need to purchase your mandatory primary liability insurance coverage which, as noted earlier, pays for damages you cause to other people and their property.
Other essential coverages:

Physical damage: This insurance pays for repairs to your truck if it's damaged in an accident, whether it's caused by a collision with another vehicle or a falling tree branch.

Motor truck cargo insurance: Pays for damages to the load that you're hauling in the case of fire, theft, or an accident.

Uninsured motorist coverage: Pays for injuries and damages to you, your passengers, and your vehicle, which was caused by drivers who either don't have insurance or don't have enough insurance to cover your injuries and damages.

Medical payments insurance: Mandatory in some states and unavailable in others, this coverage would pay medical bills for you and any passengers in your truck in case they are hurt in an accident or auto-related injury.

Trailer interchange insurance: If a load needs to be transferred to a different trucker, the motor carrier that has possession of the trailer is responsible for any damage to it, whether or not the trailer is attached to the tractor. Trailer interchange insurance covers physical damage caused to a non-owned trailer under a trucker's care.
Get Help - Get the Right Trucking Insurance

Signing on with a reputable motor carrier can mitigate some of those insurance expenses, but whether you drive under permanent lease or your own authority, you will need to sit down with an expert on for-hire trucking insurance to help you get the best coverage at a competitive price.
We can help, so contact the experts at American Insuring Group online or call us at (800) 947-1270 or (610) 775-3848.