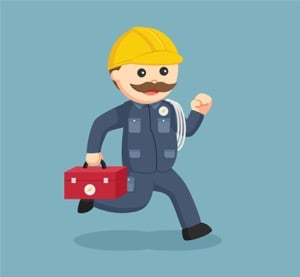 If you own a construction company, the chances are good that you subcontract some or all of the work to another party. You can (and should) do your due diligence to ensure that any subcontractor you hire has a reputation for doing a good job safely. However, it's impossible to foresee all of the potential financial and operational risks that may arise with a project, particularly with a third-party.
General Contractors Held Liable
There is always the possibility of an injury, property damage, a delay, or a construction defect as a direct result of a third-party's services or products. Normally, it's the general contractor who is held liable for the actions of the parties that they subcontract.
Shifting Risk Through CRT - Contractual Risk Transfer
Since you can't stand over, watch, and control every action your subcontractor makes, it's important to protect your business from liability issues that may be caused by these subcontractors. Contractual risk transfer (CRT) can help mitigate some liability risks as it shifts some or all of the responsibility for claims, losses, and damages to another party.
CRT is not contractor insurance. Instead, it is a non-insurance contract that identifies critical exposures and clearly states the roles, responsibilities, and requirements (including insurance) of everyone involved in a construction project before the project begins. It is designed to place all or part of the financial risk on the party that is closest and most able to control the activity that may cause an injury, damage, delay or defect, and it indemnifies and holds certain parties harmless for specific actions, inactions, injuries, or damages.
Typical components of a CRT include the following:
A written contract
An indemnification or hold harmless clause
Insurance specifications
A certificate of insurance
An additional insured endorsement
Record retention guidelines
Contractual Risk Transfer Best Practices
Here are five best practices the insurance industry website PropertyCasualty360.com offers to build a more effective contractual risk transfer program:
Create standard contractual risk terms

that are regularly reviewed and updated as needed.

Train procurement professionals

, so they understand standardized terms and why they're important to risk management.

Require authorization to bend the terms

of the contract because occasionally changes may be needed.

Establish guidelines for when to involve risk managemen

t. For example, when a contract exceeds a certain dollar amount or falls outside the scope of your normal activities.

Enforce collection and review

of certificates of insurance.
Contractual Risk Pitfalls
Here are three common CTR pitfalls from Construction Executive that you should watch out for:
Accepting Certificates of Insurance (COI) at face value. Dishonest contractors have been known to provide fraudulent COIs, cancel the policy after presenting the COI, or purchase highly restrictive policies.
An additional insured endorsement will provide you with a written notification if a policy is cancelled; however, the pitfalls associated with an additional insured endorsement include a) if you don't have a written contract to go along with it, it may not be enforceable, b) if the underlying policy doesn't cover a claim because of an exclusion, the endorsement is worthless, and c) even with an additional insured endorsement, the subcontractor's limits may not be adequate to cover the full cost of a loss.
A written contract may not be enforced in a court of law especially if there is no COI with an additional insured endorsement.
In Summary
CRT programs can be quite complicated, but since they help limit your liability, protect your assets and your bottom line, and control your insurance costs, they are well worth the effort. It's always a good idea to use an attorney and insurance advisor when drafting a contract, and whenever you enter into a new contract, you should review it carefully and make sure you understand the risk that you are accepting.
Contact Our Experts To Protect Your Business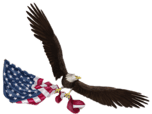 To learn more about protecting your business, contact American Insuring Group online or call us at (800) 947-1270 or (610) 775-3848. Our independent insurance experts will inform you of the risks you may be exposed to, and how to protect yourself with the proper contractor insurance coverage.
Unlike our "single brand" competitors, our independent agents are free to shop and compare rates and coverages among many competing insurance carriers to ensure you get the best price on quality insurance protection. Contact us today!