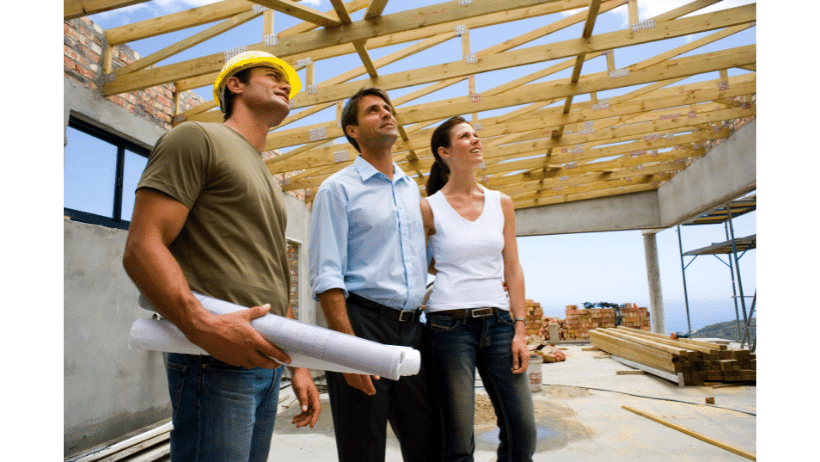 Contractors' Insurance helps protect your business from risk, and let's face it… as a contractor, you face many risks every day. An employee or client may fall and injure themselves on a job site. A piece of heavy equipment might be stolen. A hacker may steal your data. Any one of these things could put you out of business… IF you aren't prepared.
Risk Management
The first step in preparing is called risk management. Risk management is identifying and evaluating the risks your business may face and determining procedures to minimize the impact of those risks. Effective risk management helps provide confidence, streamline operations, enhance safety, and protect your business.
Here are four steps to developing a risk management plan for your construction company (Click here for more details):
Identify Risks

Prioritize Risks

Determine Responsive Strategies

Create a Risk Management Plan
There are many ways you can and absolutely should minimize the risk of something happening. For example, you can create safer workplaces, provide proper training, and ensure PPE is used appropriately. But unfortunately, despite all of your best efforts, accidents happen, equipment gets stolen, and data breaches occur.
According to the U.S. Bureau of Labor Statistics, in 2019, there were 1,102 fatal injuries in the construction industry (both private industry and government). Furthermore, "These deaths represented 20.7 percent of total workplace fatalities in the United States (5,333)." It is estimated that $300 million to $1 billion of construction equipment is stolen every year.
Transfer Risk With Contractors' Insurance
In step three above – Determine Responsive Strategies – one strategy is to transfer risks to an insurance company. For example, if a piece of equipment is stolen, insurance will pay to replace that equipment in exchange for premiums and deductibles. This takes much of the financial risk off of our business.
Types of Contractors Insurance
The best way to determine which types of Contractors Insurance is right for your business is to work with one of the agents at American Insuring Group who specialize in Contractors' Insurance. Here is a brief description of the types of insurance that may be recommended.
General Liability Insurance – If your business is sued, general liability insurance will pay legal fees, settlements, etc.
Workers Compensation Insurance – In most states, including Pennsylvania, most employers are required to provide Workers' Compensation Insurance - which covers medical costs and lost wages if an employee is injured on the job - for their employees.
Commercial Property Insurance - Property insurance helps protect against property loss or damage due to events such as fire, hail storms, civil disobedience, and vandalism.
Builders Risk Insurance - Builders Risk Insurance helps replace materials, tools, and lost, damaged, or stolen equipment.
Commercial Auto Insurance - Commercial Auto Insurance helps cover bodily injury or property damage claims if one of your company's vehicles is involved in an accident.
Inland Marine Insurance - Inland Marine Insurance helps cover damages that occur while a building is under construction.
Professional Liability Insurance ((Aka Errors and Omissions Insurance) - If your business is sued due to a mistake made in your company's professional service, Professional Liability helps cover legal costs.
Umbrella Insurance - Insurance liability policies include a limit (the maximum amount an insurer will pay if a claim is filed). Commercial Umbrella Insurance helps cover the difference if a claim exceeds a policy's limit.
Cyber Insurance - Cyber Insurance helps cover your business' liability for data breaches that involve sensitive information, such as credit card numbers, driver's license numbers, and health records
Pollution Liability Insurance - Pollution Liability Insurance protects your business if you're held liable for a pollution incident on a worksite.
Gap Insurance – Often overlooked, Gap Insurance helps cover the cost difference to pay off a lease balance when the vehicle's value is less than the leasing company's payoff in a total loss accident.
Business Income Coverage/ Business Interruption – If you are forced to shut down your business after experiencing covered property damage (such as fires, storms, etc.), Business Income coverage can help replace lost income.
How Much Does Contractors Insurance Cost?
Regardless of the specific type of insurance, several factors can significantly impact those insurance costs. Those factors include the following:
Claims History:

Nature of Work and Risk:

Liability Limit:

Loss Type
Start Saving on Contractors Insurance Today!
t's easy to lower your premiums by working with one of the agents at American Insuring Group. Our agents specialize in Contractors' Insurance and – as independent agents – we compare the quality and cost of your coverage with multiple insurance companies to find the policy that's right for you!
Don't Delay - start saving today by calling us at (800) 947-1270 or (610) 775-3848, or connect with us online.