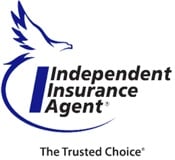 Considering the millions of dollars spent daily on TV commercials for single-brand insurance offerings, you would think that the independent insurance agent is a thing of the past. It's tough to go an hour on TV without seeing at least one commercial for AllState, Nationwide, GEICO, State Farm, or other single brand ("captive") insurance solution. That's because with few exceptions, only the big brands can afford to run national TV ads.
Bigger May Not be Better When it Comes to Insurance
Most people realize that big budget advertising does not necessarily equate with the best solution for all kinds of things in life. That's why, for example, many people avoid the pay-per-click ads found on search engines and instead click on the unpaid search results: they seek a high-quality answer to their search instead of one paid for by the competitor with the deepest pockets. In plain English, they don't want to be "spun" by the marketing machines behind the ads.
Let's apply the same thinking to an independent insurance agent vs. the mega-brands. Here are 4 reasons why an independent agent is likely to provide a superior personal or business insurance solution to satisfy your needs.
#1. Your Needs are Unique and Your Insurance Policy Should Fully Meet Your Needs
Insurance is complicated. It is difficult, if not impossible, for those outside the insurance industry to understand all the insurance options for meeting their needs. Only an independent insurance agent understands the pros and cons of each insurance company and their policy offerings as it pertains to protecting you against your unique combination of risks and liabilities.
#2. Independent Insurance Agents are a Valuable Advocate, and They Cost You Nothing
Your independent insurance agent will check multiple companies and insurance solutions in detail to arrive at the best combination of value, price, and insurance protection to properly and fully address your individual or business insurance needs. That can be very time-consuming, but that service typically costs you nothing.
#3. Your Independent Agent is a Single Source for All Your Insurance Needs
Insurance companies typically handle only certain types of insurance. However, your independent insurance agent handles insurance from multiple companies, thereby covering virtually any need, including business insurance, homeowners and car insurance, boat, RV, and motorcycle insurance, life and health insurance, umbrella insurance, pet and vacation insurance, workers compensation insurance, disability insurance, and virtually every kind of liability insurance to protect any type of business need. Being a single source with access to multiple insurance companies and solutions, your agent can create the best blend of policies to provide the right protection with minimal overlap and waste between and among your insurance policies.
#4. Unparalled Service
When you have an insurance question or need, your independent agent is there for you. You are not relegated to a faceless, nameless individual connected to an 800 number. Instead, you have the comfort and confidence of dealing with someone who you know, like, and trust for all your insurance needs. Think about it. Doesn't that kind of service and flexibility mean more to you than putting yourself in the hands of someone you don't know, and who offers only one solution or brand?
We're Independent Insurance Agents, and We're Ready to Serve You
At American Insuring Group we pride ourselves in helping our customers not only save on insurance, but also in finding the right insurance protection. We'll put together a plan that will meet your needs, and we'll review your needs on a regular basis to see if it may be time to adjust your insurance to meet your changing needs, or to take advantage of better pricing that may become available as your needs change. Contact us today for a free consultation.