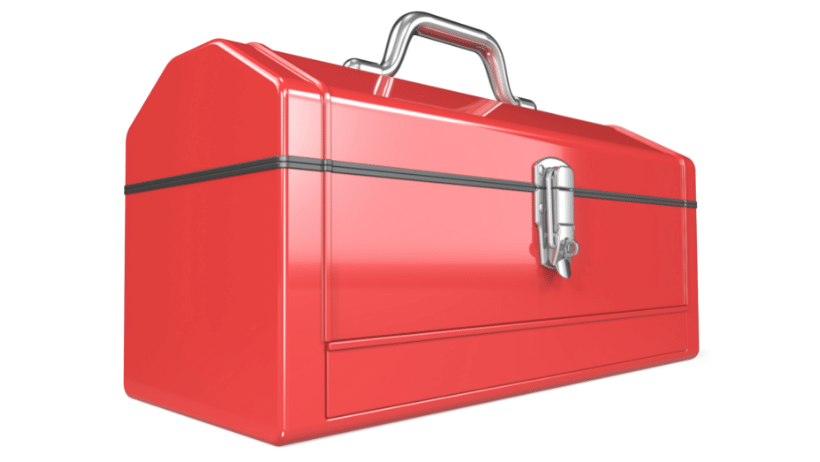 Want to save on Contractors Insurance and other operating costs? Create a safer work environment. Want to have higher employee morale and lower employee turnover? Create a safer work environment. Want to develop a healthier business and bottom line? You guessed it - create a safer work environment!
But how do you create a safer work environment? One crucial step is providing effective toolbox Talks (Aka safety meetings).
What Are Toolbox Talks?
are short safety meetings that "help workers recognize and avoid unsafe working conditions." Typically, these meetings are short (10-30 minutes), informal, onsite meetings held at the beginning or end of a shift or workday that focus on a different safety topic each time.
Often, these meetings are held monthly. However, an Associated Builders and Contractors (ABC) report found that companies that hold daily toolbox talks reduced total recordable incident rates (TRIR) by 85% compared to those that held monthly meetings.
Successful toolbox talks are not monologues but interactive meetings that provide useful information and allow workers to ask questions, provide feedback, and participate in the discussion. After all, they're the ones actually doing the work.
And don't forget to document every meeting – the topic, date, trainer, employees present – and keep it on file. "One of the most frequently cited OSHA standards maintains that it's the employer's responsibility to train employees regarding all workplace hazards and their appropriate safeguards," the Society for Human Resource Management (SHRM) states. "Documentation is the only way to prove to OSHA that this training has been completed…"
Toolbox Talk Topic Ideas for Spring
There are many topics you can address at Toolbox talks, but they should of course be timely and relevant to your workers. Here are five topic ideas for spring:
Hail Safety – If you live or work here in Berks County, PA, you probably remember the hailstorm of 2014. As the local TV station said, "It all started May 22, 2014. Storm clouds appeared out of nowhere and then chunks of ice rained down over Berks County." Thousands of cars and homes were damaged by the storm, which reminded us all just how dangerous Mother Nature can be. Any storm can be dangerous to someone working outside, and hailstorms come with unique hazards that employees working outside should be aware of.


Heat Exhaustion - As the temperature continues to rise, so do heat-related illnesses among construction workers. Heat exhaustion is the most common heat-related illness and can occur when a person is exposed to high temperatures for several days without adequate fluids. According to the CDC, "From 1999 to 2010, 8,081 heat-related deaths were reported in the United States" and "Almost all heat-related deaths occurred during May–September (7,621; 94%) …"


Heatstroke – Left untreated, heat exhaustion can become heatstroke, which is the most severe heat-related illness. It is a serious and life-threatening condition that requires immediate medical attention. Therefore, workers should be trained on the risks of heat-related illnesses and how to avoid those risks. They should also be able to recognize the signs and know how to treat them.


Protective Outerwear – Wearing the right protective outerwear for different seasons and for different tasks helps keep workers safe. Workers should understand what type of protective outerwear is needed to keep them safe.


Protecting the public – If construction occurs in an area that is frequented by the public, extra precautions – such as barriers or safe walkways - need to be taken to avoid accidents that can cause injury to people passing by.


Lower Contractor Insurance Costs the Easy Way!
In addition to creating safer worksites, working with the right independent insurance agent can also help lower Contractors Insurance costs. The independent agents at American Insuring Group specialize in Contractors Insurance and work with many insurance companies to find you the lowest premiums.
Give us a call today at (800) 947-1270 or (610) 775-3848, or connect with us online.