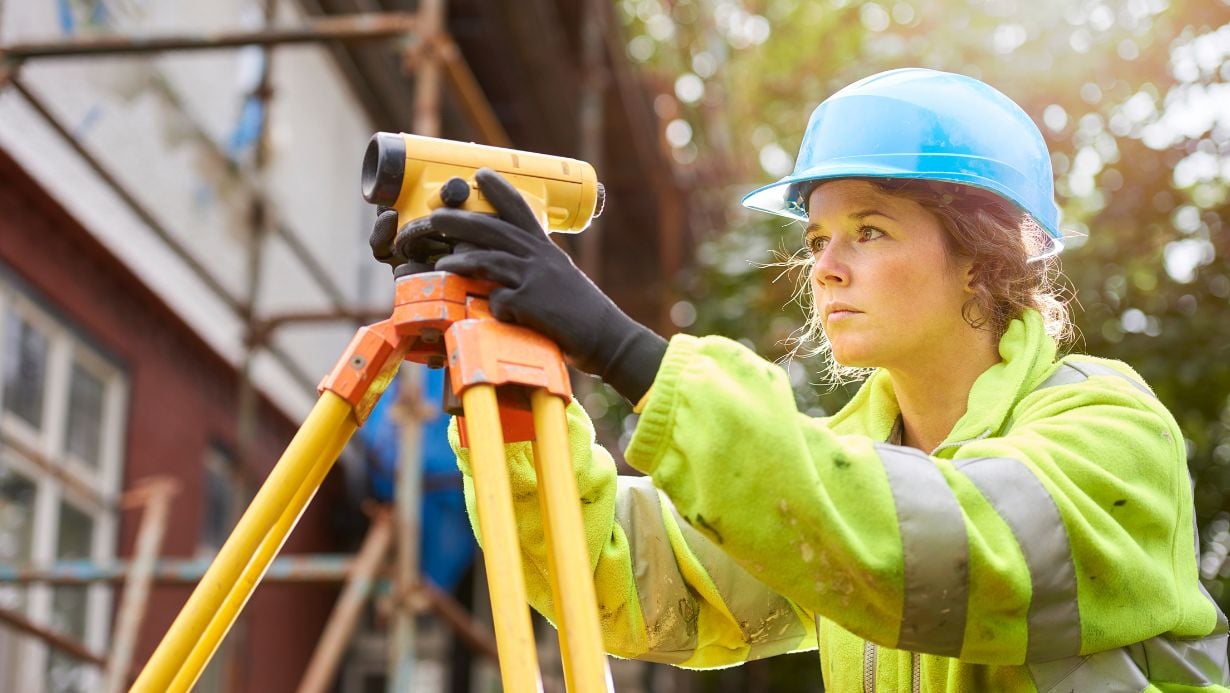 One of the best ways to lower Contractor Insurance costs is by creating safer worksites. Construction sites are filled with hazards – moving vehicles, falling objects, heavy equipment, etc. These are the more noticeable hazards because if an accident occurs, it's immediately apparent. One hazard that may not be as obvious is cold winter weather because the harmful effects of cold weather may not appear immediately.
Hazards of Working in Cold Weather
The Centers for Disease Control and Prevention (CDC) states, "Anyone who has to work in a cold environment may be at risk of cold-related illnesses and injuries, or 'cold stress.'" Here are cold-related illnesses and injuries to watch for.
Hypothermia – When exposed to the cold, your body loses heat faster than it can produce. Extended exposure to cold temperatures can result in the loss of your body's stored energy, leading to hypothermia or dangerously low body temperatures. Hypothermia can occur at temperatures above 40 degrees F if you're chilled by sweat or snow.
Frostbite – The Mayo Clinic describes frostbite as "an injury caused by freezing of the skin and underlying tissues." Body parts particularly prone to frostbite are fingers, toes, nose, and ears. Frostbite can occur when the air temperature is below 32 degrees F.
Trench Foot – When your feet are wet and cold for an extended time, moisture can cause your feet to lose heat, which can slow blood flow and damage tissue.
3 Tips to Avoid Cold Weather Hazards
Training
Empower your workers to make smart choices by training them on working in cold weather. That training should include the following:
The hazards of cold weather

Proper PPE

Symptoms of hypothermia, frostbite, and trench foot

How to treat these conditions
Personal Protective Equipment PPE
The right PPE can help protect your workers from the dangers of cold weather and help lower your Contractor Insurance costs. Plus, comfortable and healthy workers are more productive. OSHA does not require that employers provide ordinary clothing used solely for protection from the weather, such as coats, gloves, and hats; however, sometimes, it makes good business sense to do so.
Heavy-Duty Work Boots – Feet are particularly susceptible to frostbite. Waterproof leather boots with rubber bottoms and a warm lining are typically best when working in cold weather.

Insulated Gloves – Which gloves are best depends on the type of work you are performing. Typically, the best gloves provide a thin nylon layer against your skin to wick moisture away, a liner for insulation, and a thicker exterior. Water-resistant materials are a must if your hands will be submerged in water or snow.

Hard Hat Liners – Hard hat liners can help protect your head, neck, and ears when working in cold weather.

Eye Protection – The sun's glare reflecting off snow can be intense. Polarized safety glasses with anti-fog and foam lining are the best defense against sun glare and the wind.
Clothing Layers
Layering clothing is key to keeping warm and safe in any weather. There are three layers you should consider:
Base layer – The base layer sits directly against your skin and should wick away moisture and regulate your body temperature. Synthetic, merino wool, or silk materials are good options but avoid cotton.

Mid Layer – The next layer should provide insulation. Merino wool, micro-fleece, and soft shells are good choices.

Outer Layer – The outer layer should protect you from wind, rain, and snow. This layer should be breathable and either water-resistant or waterproof.
Call Us If You Want to Save On Contractor Insurance!
Another step to lowering Contractor insurance costs is calling American Insuring Group at (800) 947-1270 or (610) 775-3848 or connecting with us online. Our independent agents will compare the cost of your insurance with several insurance companies to ensure that you pay the lowest premium.