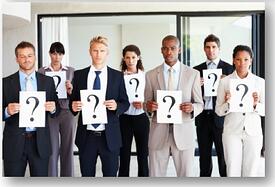 Do you believe that your employees are one of your most valuable assets? Do you think of your employees as an investment rather than an expense?
The fact is that happy, engaged, and loyal employees work harder, provide better customer service, and stay with you longer. That's why great benefits, especially health insurance, can be crucial to attracting and retaining the best employees.
Consider these facts:
The average cost of recruiting, hiring and training a new employee is close to $4,000, according to an article in Entrepreneur Magazine.

The companies listed on Fortune's '100 Best Companies to Work For' list experienced stock prices that rose an average of 14% per year from 1998-2005, compared to 6% for the market as a whole, according to a study from the Jackson Organization. That's more than double the norm, and suggests a strong link between employee satisfaction and company performance.
If you truly value your employees, it's important to do more than just say that you value them, so prove it to them via their health insurance, life insurance, and other benefits! If you don't show you care about their needs, they'll be less motivated to care about your company or their work, and your bottom line will suffer as a result. If you want to stand out as an employer and attract real talent, it's important to do what you can to ensure that your employees are healthy and happy – both physically and financially.
Start with a Good Employee Benefits Package
A good employee benefits package is a great place to start. Unfortunately, during these rocky economic times, many companies are tempted to cut employee benefits. This "cost-saving" measure will most likely backfire on you by creating less motivated employees and a higher turnover rate.
Mandatory Employee Benefits
While some benefits are optional, all employers are required to provide employees with the following benefits:
Give employees time off to vote, serve on a jury and perform military service.
Comply with all workers' compensation requirements.

Withhold FICA taxes from employees' paychecks and pay your own portion of FICA taxes, providing employees with retirement and disability benefits.

Pay state and federal unemployment taxes, thus providing benefits for unemployed workers.

Contribute to state short-term disability programs in states where such programs exist.

Comply with the Federal Family and Medical Leave Act (FMLA).
Providing additional benefits, such as health insurance, dental, vision, and life insurance plans will attract better-qualified candidates, ensure higher retention rates, and increase your bottom line.
We Can Help You Craft a Better Employee Benefits Package

Contact American Insuring Group at (800) 947-1270 or (610) 775-3848 to discuss affordable health, life, and workers compensation insurance plans to make yours a better company that attracts and retains the high-caliber talent you need to excel in the marketplace.