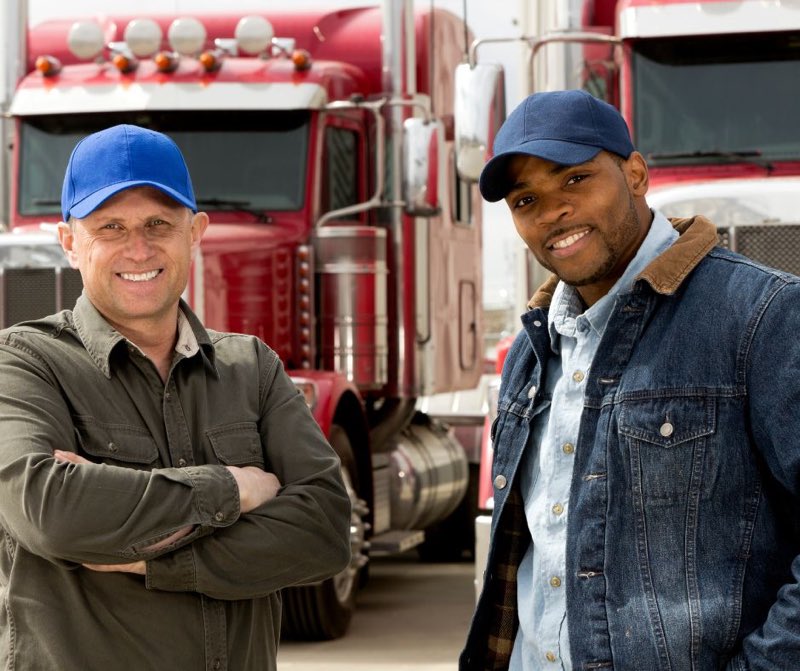 Many drivers become owner-operators, so they can be their own boss and set their own hours, but being an owner-operator also comes with certain responsibilities, such as obtaining a USDOT number and purchasing the right Truck Insurance.
As an owner-operator, you are a self-employed truck driver with your own commercial trucking rig. You are a business owner who needs to protect your business with the right insurance. Whether you are an owner-operator under a permanent lease or an owner-operator with your own authority, there are both required and recommended types of insurance coverage you should have.
For example, interstate and intrastate carriers are required to file proof of insurance with the Federal Motor Carrier Safety Administration (FMCSA), including commercial auto liability insurance from $750,000 to $5 million (depending on what type of cargo you are transporting). Some states and contracts will also require additional types of insurance.
Beyond these requirements, what (and how much) insurance you should have to protect your business can vary. Here are seven insurance coverages owner-operators should consider:
Collision Insurance
Collision Insurance insures against damages to your truck and other vehicles in a collision-type accident.
Comprehensive Insurance
Comprehensive Insurance covers damages or losses that are not the result of a collision—vandalism, theft, fire, etc.
Commercial Liability Insurance
Commercial Liability Insurance protects you against loss from legal liability resulting from bodily injury or property damage to another party.
Cargo insurance
Cargo insurance protects against loss from legal liability for damage to goods or merchandise in your care and custody while in transit. It also provides coverage for things like debris removal and refrigeration breakdown.
Non-trucking coverage
Non-trucking coverage is for those things that are not directly related to the trucking operation. For example, this coverage would include an occupational accident for the truckers and insurance for trucks that drive without cargo (i.e., the cargo has been delivered, and the truck is coming back empty).
Trailer Interchange Insurance
Trailer Interchange Insurance is available under the trucker's or the motor carrier policy form that covers the insured's legal liability for damage to the trailers of others. Coverage is also available, by endorsement, under the business auto policy (BAP). Under a trailer interchange +agreement, the motor carrier in possession of the trailer is responsible for any damage to the trailer, even if the trailer is not attached to the tractor.
Uninsured/Underinsured Motorists Coverage
Uninsured/Underinsured Motorists Coverage helps pay for damage to your trick if someone hits you and does not have liability coverage.
In 2020, according to the National Safety Council (NSC), 4,842 large trucks were involved in fatal crashes, and 107,000 large trucks were involved in crashes resulting in injury. Without the right insurance, one significant accident can quickly put you out of business; therefore, it's crucial that you protect yourself, your business, and those around you with the right insurance coverage.
How to Get the Right Insurance Coverage at the Lowest Cost
At American Insuring Group, we go beyond providing you with affordable truck insurance. First, we carefully analyze the needs and risks associated with your business. Then, we match you up with the best trucking insurance policy based on a careful analysis of many competing insurance companies.
The result? You'll get the high-quality commercial insurance coverage you need at a very affordable price. Therefore, if you want the right insurance coverage at the lowest cost, call us at (800) 947-1270 or (610) 775-3848, or connect with us online.