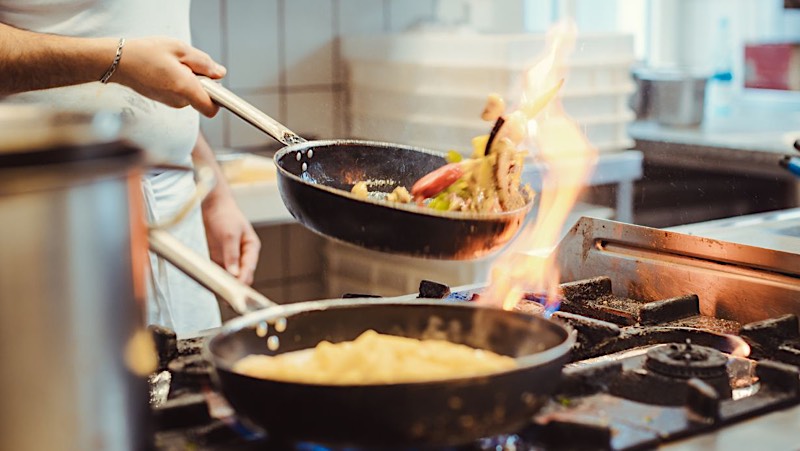 Restaurant Insurance provides protection for a variety of establishments – full-service restaurants, bars, nightclubs, pizzerias, delis, caterers, food trucks, and more. And each type of restaurant has different risks and needs, which is why Restaurant Insurance can be complicated and should be customized.
It is a necessary investment for any restaurant, but no restaurant owner or manager wants to pay higher insurance premiums than necessary. So, whether you're still developing your business plan or have been in business for generations, understanding factors that affect your insurance premium can help your restaurant's bottom line. Here are six factors that can affect the cost of your Restaurant Insurance.
Type of Restaurant
Every business is assigned a classification code based on the business's industry and activities. It may come from Standard Industrial Classification (SIC) or the North American Industry Classification System (NAICS). In Pennsylvania, the Pennsylvania Compensation Rating Bureau (PCRB) is the Workers' Compensation rating authority. Cafes, fast food restaurants, fine dining, and family-style restaurants are a few examples. The code assigned to your restaurant can affect the cost of your insurance premium.
Insurance is all about risk; therefore, the more risk you carry, the higher your insurance premiums. For example, a restaurant selling alcohol has more risk than one that doesn't. Furthermore, the volume of alcohol sales in relation to your total gross sales will also affect your premium. If a large percentage of your total gross sales is alcohol, you expose your business to more risk, and your premiums will probably be higher. Some insurance companies won't insure you if they deem the percentage of alcohol sales too high.
If your restaurant offers additional activities, such as entertainment, delivery, off-site catering, a mechanical bull, etc., you may also pay a higher premium due to the added risk.
Value of Assets
Another factor affecting insurance rates is how much it will cost to replace or repair something if it is damaged. If your assets – the building, furnishings, electronics, kitchen equipment, vehicles, artwork, etc. – are higher end, your insurance premiums will be higher. So before purchasing an expensive vehicle for deliveries, you may want to consider how it will affect your insurance premiums.
The Space
If you lease the space, your lease agreement will probably have specific insurance requirements. If you own the property, you may pay a higher premium for a larger space because there may be more risk and a higher value. Many insurance companies base the rate of property insurance per 100 square feet. The location of your restaurant can also affect insurance costs.
Number of Employees
The number of full– and part-time employees can affect several types of insurance, such as health insurance and certain types of liability insurance. Furthermore, in Pennsylvania (and most states), employers are required to carry Workers' Compensation Insurance (WC) for their employees, so the more employees you have, the higher your WC costs.
Your Restaurant's History
If you have been in business for a few years and have proven to be riskier than the average restaurant, you may pay higher Restaurant Insurance rates. On the other hand, if you've proven to be a lower risk, you should be able to lower your insurance rates. Insurance companies look at the number of years you've been in business, your loss history, and more to determine your premiums.
Independent vs. Captive Insurance Agent
Many insurance companies focus on different types of insurance, so sometimes getting various types– property, liability, WC, etc. – from different carriers is the least expensive route. A captive agent only represents one insurance company. Whereas an independent agent represents several insurance companies and will check with each to ensure you pay the lowest rate for your insurance coverage.
The agents at American Insuring Group are independent agents. We'll help you get the right coverage at the lowest cost. Contact one of our agents specializing in Restaurant Insurance today at (800) 947-1270 or (610) 775-3848, or connect with us online.