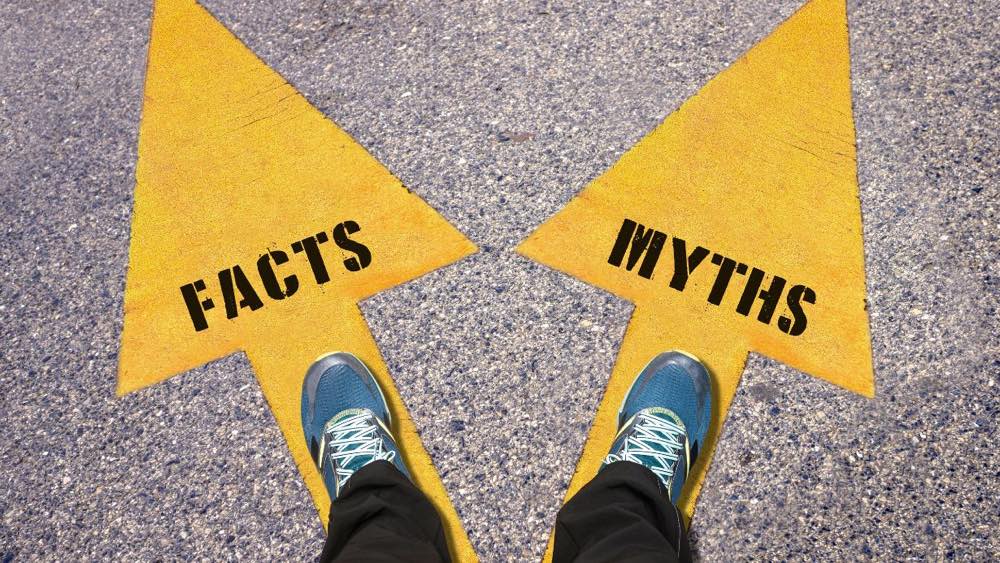 Restaurant Insurance can be complicated; however, the right insurance can protect you, your restaurant, and your employees. You don't want any gaps in coverage, but you also don't want to pay more than you need. Unfortunately, seven common restaurant insurance myths often cause one or both of these to happen.
7 Common Restaurant Insurance Myths
MYTH 1: A general liability policy or umbrella policy will cover me.
FACT: General liability insurance helps protect your business "premises" from exposure (risk), such as trip and fall hazards. However, it does not protect your business if you serve too much alcohol and an injury occurs, an employee gets hurt, or your catering van is totaled.
Commercial Umbrella Insurance offers additional coverage on liability claims on your existing insurance policies. If a claim exceeds your policy's limit, it provides a buffer or safety net. It does not provide primary liability coverage. It only goes into effect when a claim exceeds the policy's limits.
MYTH 2: I'll be paying for coverage I don't need.
FACT: Restaurant Insurance should not be one-size-fits-all because every restaurant is unique. American Insuring Group specializes in Restaurant Insurance, so we know what questions to ask you to ensure that your risks are covered without having the insurance coverage you don't need.
MYTH 3: I don't need Workers' Compensation Insurance.
FACT: Most states, including PA, require employers to carry WC for their employees. The PA Department of Labor & Industry states, "Workers' compensation coverage is mandatory for most employers under Pennsylvania law. Employers who do not have workers' compensation coverage may be subject to lawsuits by employees and to criminal prosecution by the commonwealth." This includes both full and part-time employees, even if they are family members. There are very few exceptions.
MYTH 4: You can skip commercial auto insurance.
FACT: This is true only if you or your employees NEVER use a vehicle for business. However, your personal auto insurance will probably not cover injuries or damage if a vehicle (owned by the business, you, or someone else) is being used for business purposes.
MYTH 5: Only big restaurant chains get sued.
FACT: According to the Zebra, 36% to 53% of small businesses are sued annually, and the average liability suit costs at least $54,000. Furthermore, SCORE reports, "The financial hits of litigation can be far more damaging to small businesses than to large ones, which often staff in-house legal counsel and devote a portion of their budget to legal defense."
MYTH 6: Small restaurants are safe from cyber-attacks.
FACT: Forbes reports that 43% of cyber-attacks are targeted at small businesses. "If you're still in denial about the chances of your small business becoming a victim, 61% of all SMBs [small to medium-sized businesses] have reported at least one cyber-attack during the previous year," Forbes states. "Despite the staggering numbers, 91% of small businesses haven't purchased cyber liability insurance. This truly reflects how unaware and unprepared small business owners are to deal with security breaches."
MYTH 7: Restaurant insurance is too expensive.
FACT: The right insurance policy protects your business, provides peace of mind, and can be extremely affordable. Without insurance, one significant accident or lawsuit could put your restaurant out of business, making insurance a smart investment.
How to Lower Restaurant Insurance Costs
Understanding Restaurant Insurance is the best way to ensure you have the right insurance without gaps or paying for coverage you don't need. As Restaurant Insurance specialists, the American Insuring Group can help. Plus, as independent agents, we compare the cost of your coverage among many insurance companies to help you get the right coverage at a great price!
So give us a call at (800) 947-1270 or (610) 775-3848, or connect with us online to start saving on Restaurant Insurance today.