Commercial auto insurance and personal auto insurance are two completely different things – mainly because a commercial vehicle faces more risks and needs more protection than a personal vehicle.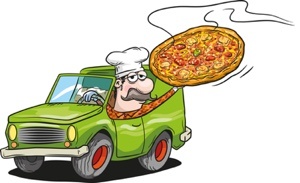 Commercial auto insurance is designed to protect you, your employees, your vehicle, your equipment, your business (in the event of a lawsuit), and other individuals. It has some of the same coverages as personal insurance, but usually includes higher liability coverage and additional add-ons not offered with personal auto insurance.
If you are conducting business in a vehicle that is only covered by personal auto insurance and that vehicle is involved in an accident, you risk having your claim denied.
State and Federal Insurance Requirements for Your Personal or Commercial Vehicle
Each state has different requirements, but nearly all of them require that any registered vehicle be covered by – at least – liability insurance, and some states require that you purchase uninsured motorist coverage and no-fault car insurance. Pennsylvania is one of those states, and these requirements – and often more - apply to your commercial vehicle.
If you transport hazardous materials or you transport goods or passengers from state to state, you are also subject to federal requirements for commercial auto insurance. For instance: a commercial vehicle carrying 16 or more passengers across state lines is required to have $5 million of insurance and a vehicle carrying less than 15 passengers across state lines is required to carry at least $1.5 million of insurance.
Often, you will find that insurance companies will only sell you policies that include coverage that is higher than the state's minimum requirements for personal vehicles, because providing coverage for a commercial vehicle increases the risk. Plus, financial intuitions may require additional coverage.
Do you need commercial auto insurance?
If you own or lease a fleet of vehicles, you probably understand that you need commercial auto insurance, but even if you own just one of the following vehicles and use it for business purposes, you should have commercial vehicle insurance:
Trucks – dump trucks, refrigerator trucks, etc.
Vehicles outfitted with work equipment
Utility vans
Limousines
Taxicabs
Flatbeds
You might be surprised to learn that you should also have commercial insurance for a "regular" car, pick-up truck, or SUV if any of these circumstances apply:
You use a vehicle or vehicles for your profession or business (other than commuting to work)
The vehicle is owned or leased by a business, partnership, or other corporation
The vehicle is equipped with…

Snowplowing equipment.
Cooking or catering equipment.
Bathrooms.
Altered suspensions.
Hydraulic lifts.
Racing equipment.

The vehicle is consistently driven by you or your employees for both business and personal use.
Add-on insurance to consider for your commercial vehicle:
Collision: This covers your vehicle for damage incurred in a collision/accident.


Comprehensive Insurance: This covers you if your vehicle is damaged by something other than a collision, such as theft, fire, or vandalism.


PIP and medical payments coverages: Personal injury protection (PIP) and medical payments coverages help take care of expenses, such as the loss of wages, incurred when you and/or your passengers are injured in an accident.


Emergency roadside insurance: If you're battery dies, you get a flat tire, need your car towed, run out of gas, or lock yourself out of the car, this insurance can come in handy.


Personal effects insurance: This insurance covers your personal belongings in the event of a theft.
Contact Us for the Right Commercial Vehicle Insurance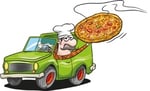 If you want to protect your employees, your vehicle, your equipment, your business, and other individuals, give us a call at (800) 947-1270 or (610) 775-3848 or click here to contact us.
As independent insurance agents, we can help determine the right auto insurance at the right price for your vehicle by shopping among competing insurance carriers. Click or call today.