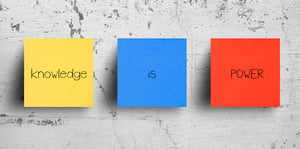 One of the most important types of insurance that almost every business needs is Workers' Compensation Insurance (WC). It helps protect both employees and employers when there is a work-related injury or illness. In Pennsylvania, most employers are required by law to carry WC for their employees.
For many employers, WC is one of the most expensive types of insurance they need to carry, which is why working with an insurance agent who has experience with WC – like those at American Insuring Group - is essential to keeping those costs as low as possible.
They say knowledge is power, so here are the basics every employer should understand about Workers' Compensation Insurance.
What is Workers' Compensation?
If a worker is injured in the workplace or becomes ill because of his or her work environment, Workers' Compensation helps cover medical costs and lost wages if the employee is not able to work. It doesn't matter who or what caused the injury – a faulty machine, the employee, a co-worker, etc. - WC will pay those expenses.
In Pennsylvania, WC covers health care expenses (doctor's visits, surgery, etc.), ongoing care (such as physical therapy), illnesses, repetitive injuries (such as carpal tunnel syndrome), partial or total disability payments, permanent injury payments, and death benefits.
WC also benefits the employer by limiting an injured employee's right to sue an employer directly for damages that injury or illness causes.
Who is Required to Carry Workers' Compensation?
The Department of Labor & Industry states, "If you employ workers in Pennsylvania, you must have workers' compensation insurance -- it's the law." This includes both full and part-time employees, even if they are family members.
The only exceptions are If ALL employees fall into one or more of the following categories:
Federal workers
Longshoremen
Railroad workers
Casual workers
Persons working out of their own homes or other premises not under the control of management
Agricultural laborers making less than $1200 per calendar year
Domestic workers who have not elected to come under the provisions of the Workers' Compensation Act
Sole proprietors or general partners
Those who have been given an exemption by the Department of Labor and Industry due to religious beliefs
Executive officers who have been granted exclusion by the Department of Labor and Industry
Licensed real estate salespersons or associate real estate brokers affiliated with a licensed real estate broker or a licensed insurance agent affiliated with a licensed insurance agency, under a written agreement, remunerated on a commission-only basis and qualifying as independent contractors for State tax purposes or for Federal tax purposes under the Internal Revenue Code of 1986.
If a business does not qualify for one of these exceptions, it must carry Workers' Compensation Insurance for its employees. Failure to do so can result in the employer being required to pay back any costs paid by the Uninsured Employers Guaranty Fund or a work-related injury or illness, including interest, penalties, and fees. An uninsured employer may also face civil and criminal risks that can result in fines and imprisonment.
How Much Does Workers' Compensation Insurance Cost?
How much you pay for WC is based on a formula:
RATE x (PAYROLL/100) x EXPERIENCE MODIFIER = PREMIUM
An employee's classification code determines the RATE. Those codes are based on the likelihood of that employee being injured on the job. Employees doing more dangerous jobs, such as construction workers, will have a higher rating than someone in a less dangerous job, such as office workers.
A projection of your payroll determines PAYROLL.
Your business's loss history determines the EXPERIENCE MODIFIER compared with the average loss history in your industry. An experience modifier of one is average. A lower number will reflect a better than average loss history, and a higher number will reflect a loss history that is worse than the average. The lower your experience modifier number, the lower your WC rates.
How Can You Lower Workers' Compensation Insurance Costs?
An independent insurance agent who specializes in WC - like those at American Insuring Group – can help ensure you pay the lowest premium possible. By searching among many competing insurance carriers, we obtain the right insurance at the lowest price possible. So give us a call at (800) 947-1270 or (610) 775-3848 or connect with us online.