The EOC looks at nearly 90,000 Employment Practices Liability Insurance (EPLI) claims every year, and the average cost of each case is $450,000.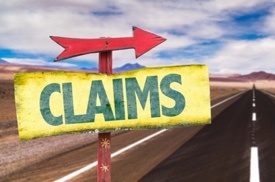 If you own a restaurant, you've probably worked hard to build strong relationships with your staff and create an environment conducive to teamwork. If you're lucky, you've found the magical formula that balances friendliness with professionalism, and you're proudly watching as your well-oiled team creates and delivers delicious food to your customers. You and your staff may even feel like a big happy family.
But even happy families disagree and face irreconcilable differences. It happens all the time. Sometimes they can work through it, and sometimes they can't. The same is true for employees.
Employment Issues Are 30% of Civil Litigations
The Equal Opportunity Commission (EOC) reports that employment issues make up 30% of all civil litigations in the U.S., which makes the likelihood of an employment claim against an employer higher than a property or general liability claim. And employment practices liability risks can begin the moment you interview someone.
Employment litigation claims can have a severe financial impact on a restaurant, even forcing them out of business if they do not have adequate insurance. According to the Society for Human Resource Management, 67% of all employment cases that go to litigation result in a judgment for the plaintiff.
Larger companies tend to protect themselves against employment claims with employee policies and procedures and EPLI, but many small restaurant owners do not, and 41% of all EPLI claims are made against employers with only 15 to 100 employees.
Common EPLI Issues For Restaurants
Common issues for which a good EPLI policy can help protect your restaurant include:
Sexual harassment
Discrimination in hiring practices
Wrongful termination
Defamation of character
Emotional distress
Invasion of privacy
Failure to promote
How to Protect Your Restaurant From Employment Practices Liability Risk
Research employment laws that apply to your business.
Create an employee handbook with detailed policies and procedures that guide you through hiring, disciplining, and terminating employees. Include policies and procedures regarding attendance, discipline, and complaints; an employment-at-will statement and an equal employment opportunity statement.
Create job descriptions for each position that clearly defines the skills and performance expected from someone hired for that position.
Include an equal employment opportunity statement and an employee-at-will statement on your job
Conduct background checks on candidates.
Conduct and document periodic performance reviews of all employees.
Create a zero-tolerance policy regarding discrimination, substance abuse, and harassment.
Conduct an insurance review with your insurance agent to ensure that you have adequate EPLI
What You Should Know About Employment Practices Liability Insurance
The cost of EPLI coverage is determined by factors such as the number of employees you have, the percentage of employee turnover, and if you have established practices and procedures in place. EPLI may be offered as an endorsement to your Business Owner's Policy, General Liability Policy, or as a stand-alone policy. It usually covers the cost of defending your restaurant against the charges and any damages you are ordered to pay.
Contact Us for a Free Insurance Review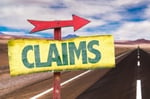 Don't take chances with your restaurant business - you've worked too hard to get to where you are today. Be sure you are properly covered for every liability.
For a FREE REVIEW of your liability insurance, contact American Insuring Group online or call us (800) 947-1270 or (610) 775-3848.