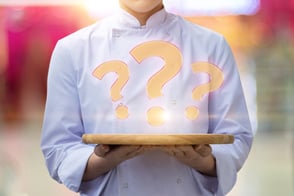 Whether you are a new restaurant owner or have been in business for decades, Restaurant Insurance can be complicated. You probably have lots of questions, such as what insurance do I really need to protect my business and what insurance can I do without.
There aren't any cookie-cutter answers to these questions because every restaurant has different types and levels of risks, and every restaurant owner has different levels of risk they are comfortable with.
Here are 7 Tips to Help You Get the Right Insurance for Your Restaurant:
Understand What Factors Affect Your Insurance Rates:
Many factors go into the cost of your restaurant insurance. Some you have control over and some you do not. Understanding which factors can affect the cost of your insurance allows you to make informed business decisions.
For example, if you're thinking about serving alcohol at your restaurant, you can go to your insurance provider to determine just how much that decision would increase your premiums. Maybe you determine that the increased revenue will be worth the increase in your insurance premiums, or maybe you determine that it is not. The bottom line is that you made a sound business decision because you had the facts.
Here are ten factors that can affect the cost of your insurance premiums:
Years in business
Location
The volume of your sales, payroll, and square feet
Type of property
Lease requirements
Loss history
Activities
Hours of operation
The sale of alcohol
Level of coverage
Make Sure Your Restaurant is Properly Classified
Your restaurant's classification will affect both your Workers' Comp Insurance as well as your General Liability Insurance costs. If you own a diner that is only open from 6 am to 2 pm, you want to make sure that you are not given the classification of a bar that stays open until 2 am. There are more risks for a bar staying open until 2 am, and you will pay a higher premium due to those risks.
It's in your best interest to be honest with your insurance agent about the type of restaurant you own. For example, if you neglect to tell him or her that you serve alcohol, and someone who was served alcohol at your restaurant causes an accident, you may not be covered. One nasty lawsuit against your restaurant could easily put you out of business without the proper protection.
Ask About Pay as You Go Workers' Compensation Insurance
Most businesses in Pennsylvania are required to carry Workers' Compensation Insurance for their employees. Most insurance carriers require a 25% estimated premium upfront. If you have a lot of employees, that could do some serious damage to your cash flow.
Pay as you go Workers' Compensation Insurance allows you to pay your premium each month based on your actual payroll rather than an estimate. Pay as you go is particularly helpful for new restaurants that don't yet know how much their payrolls will be. Pay as you go WC Insurance also eliminates the need for audits.
Don't Assume That You Do Not Need Commercial Auto Insurance
If you have a vehicle that either you or your employees use for your restaurant, you will need commercial insurance coverage. Even if your employees use their vehicle to run errands like making bank deposits, you may still be held liable if they are in an accident. A non-owned auto policy can help cover your restaurant in that situation.
Consider Cyber Liability Insurance
Just because you are a small business doesn't mean that you are not at risk for a data breach. In fact, according to Small Biz Trends, 43% of cyber attacks still target small businesses. According to IBM, the average total cost of a data breach in the US is $3.92 million. Of course, this number is skewed due to the really big data breaches like Target experienced, but even having a few of your customers falling victim to a data breach could cost your business thousands of dollars, along with your reputation.
Ask About a Business Owner's Package (BOP)
A BOP bundles your insurance policies together. Most insurance companies like to bundle your policies because it means more business for them, and bundling policies usually means a discount for you as well.
Bundling with one company also helps ensure that there are no gaps in your coverage, and it could speed up the processing of any claims you have to file.
Understand the Difference Between a Captive Agent and an Independent Agent
A captive agent only represents one company. The agents at the American Insuring Group are all independent agents, which means they can compare the cost of your coverage with several different companies. Often, this means lower premium payments for you.
How to Save Even More on Restaurant Insurance
Perhaps the best way to save on Restaurant Insurance and still ensure that you have enough coverage to protect your restaurant is to work with an insurance agent who is familiar with your industry and its risks, like the independent insurance agents American Insuring Group.
We specialize in Restaurant Insurance and will compare pricing and coverage among lots of insurance companies to find you the very best deal. Don't delay - call us at (800) 947-1270 or (610) 775-3848 or connect with us online.