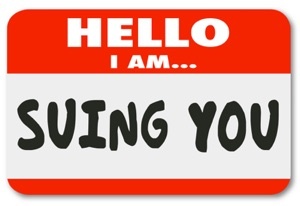 We live in a litigious society, and no matter how careful you are or how small your business is, you may find yourself at the wrong end of a lawsuit. Every year more than 100 million lawsuits are filed in the U.S. every year, according to Rocket Lawyer.
Thirteen percent of small business owners have faced a lawsuit, according to Hiscox. And according to courtstatistics.org, the median cost for a business lawsuit starts at $54,000. "Nearly half of these cases resulted in negative consequences, including financial impact, loss of customers or damaged reputations," according to Thrive.
Commercial General Liability Insurance
Commercial General Liability Insurance (CGL) is essential if you want to protect your business from lawsuits. CGL covers your business in the event of a liability claim for bodily injury and property damage and from advertising and personal injury liability caused by your services, business operations or employees. It usually covers the cost of your legal defense and any damages if you are found liable (up to your policies limits).
The Insurance Information Institute offers these examples of circumstances that are generally covered by a CGL policy:
A customer visiting your business trips on a loose floor tile and is injured.
An employee forgets to turn off the water and causes significant damage to a customer's property.
Someone files a class action lawsuit against your business, alleging advertisements constituted misleading information.
Faulty Workmanship and CGL
We are all human. Sometimes things go wrong: an improper installation or a defective product. What if you install a water heater incorrectly, which causes an explosion with significant damage to your customer's property, and they sue you for the damages? Will your CGL policy cover you?
Generally, the answer is yes. The CGL policy is designed to pay for property damage to a customer's property, even if the contractor installed it improperly. It is not designed to pay the contractor to rip it out and replace it in the proper way. That would be the Workmanship exclusion, but damage from a water heater explosion would typically be covered.
Every policy is unique, but here are two common exclusions in CGL policies that may result in a claim being denied:
"Your Work" Exclusion – This exclusion is meant to prevent someone from using a CGL policy as a guarantee of their work. It usually excludes coverage on property damage that is caused by faulty or defective workmanship
"Your Product" Exclusion – This exclusion prevents coverage for damage to an insured's product in the event of a defect in that product.
These are just two of the exclusions that may be included in your CGL policy. There are many other exclusions that can result in your claim being denied. Understanding these exclusions and knowing your options will help you protect your business. For example, there is optional insurance that can be purchased that may cover you in the event of faulty workmanship - Contractors Faulty Workmanship Coverage or an Errors and Omissions Insurance Policy.
Get Help - Contact the Commercial Insurance Experts!
CGL policies can be complex, so it's always a good idea to speak with an experienced and knowledgeable independent insurance agent. At American Insuring Group, we pride ourselves on answering questions you may not have thought to ask and making sure you have the right insurance for your business, all at a great price.
Call American Insuring Group at (800) 947-1270 or (610) 775-3848 or contact us online to learn about Commercial General Liability Insurance of all kinds, including Contractos Faulty Workmanship Coverage and Errors and Ommissions Insurance.