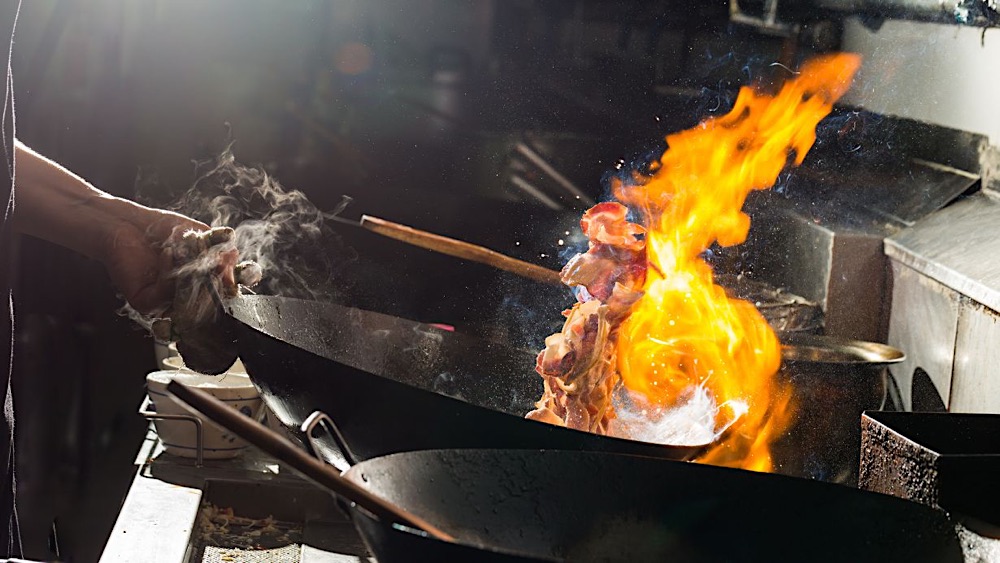 Damage and injuries caused by fires are one of the most common Restaurant Insurance claims. According to the National Fire Protection Association (NFPA), there are an average of 7,410 structure fires in restaurants yearly, causing an average annual loss of three deaths, 110 injuries, and $165 million in direct property damage.
Eliminating fire hazards can help lower Restaurant Insurance and other operating costs. The first step to eliminating any hazard is identifying the most common causes.
Top Causes of Restaurant Fires
Not surprisingly, more than half of restaurant fires begin in the kitchen or cooking area, and a smaller proportion of restaurant fires originate in an exterior wall surface or other areas of the restaurant.
According to NFPA, these are the most common causes of restaurant fires:
Cooking Equipment
Cooking equipment is the leading cause of restaurant fires, accounting for 61% of fires (three out of five), 74% of injuries, and 38% of direct property damage. Here are the most common types of equipment involved in restaurant fires:
21% involved deep fryers

14% involved ranges or cooktops.

6% involved grills, hibachis, barbecues

5% involved ovens, rotisseries

5% involved portable cooking or warming equipment

2% involved grease hood/duct exhaust fans
Perhaps the biggest takeaway from NFPA's report is that a failure to clean was a factor in 22% of these fires. That means a clean kitchen can significantly reduce the risk of fires and Restaurant Insurance costs.
Furthermore, the FDNY reports that "deep fryer fires cause an average of 5 deaths, 60 injuries, and more than $15 million in property damage each year." Hence, a focus on minimizing the hazards of commercial deep fryers - fire, burns, and carbon monoxide poisoning – is another key to reducing Restaurant Insurance costs.
Electrical Distribution and Lighting Equipment
Worn or faulty wiring, faulty appliances, improper use of equipment, overloaded electrical outlets, or worn-out breaker boxes can cause electrical fires. Electrical distribution and lighting equipment accounted for 9% of fires, 7% of injuries, and 21% of direct property damage. Wiring and related equipment accounted for 5% of these fires, followed by lamps, bulbs, or lighting (3%), and other electrical distribution or lighting equipment.
FSR magazine suggests the following steps to avoid electrical issues:
Regular Inspections

Employee Training

Safety Cutoff Switches

Awareness of Potential Hazards

Remembering Electricity and Water Don't Mix

Not Overloading Circuits

Checking Extension Cords

Maintaining and Repairing Equipment
Heating Equipment
Heating equipment – fixed or portable space heater, water heater, etc. - was responsible for 9% of fires, 9% of injuries, and 9% of direct property damage.
Electrical Safety Foundation International (ESFI) offers these heating fire prevention tips:
Keep anything combustible – cardboard boxes, paper, plastic bottles, etc. - at least three feet from heat sources

Never leave space heaters unattended

Never plug space heaters into an extension cord

Keep space heaters on level, flat surfaces on the ground

Have a qualified service professional inspect your heating system and water heater annually

Install and maintain carbon monoxide alarms

Never use a space heater or any appliance with a damaged cord
Smoking Materials
Smoking materials – cigarettes, lighters, candles, etc. - caused 7% of fires, 4% of injuries, and 7% of direct property damage. If you allow your employees to smoke, provide a designated smoking area with ashtrays or disposal bins that are frequently checked and cleaned.
Intentional/Arson
Arson was the cause of 4% of restaurant fires, 4% of injuries, and 10% (more than heating equipment and smoking materials) of direct property damage. Tips to avoid arson include the following:
Ensure that all doors, windows, and skylights are secure

Install an alarm system

Check to see if landscaping can provide a hiding place

Keep your restaurant well-let at night

Train employees to keep an eye out and report any suspicious activity
Lower Your Restaurant Insurance Cost - Here's How:
Sometimes, despite taking every precaution, a fire does occur. American Insuring Group can help you recover quickly by ensuring that you have the right coverage at the lowest cost. Call one of our independent restaurant insurance agents at (800) 947-1270 or (610) 775-3848, or connect with us online.