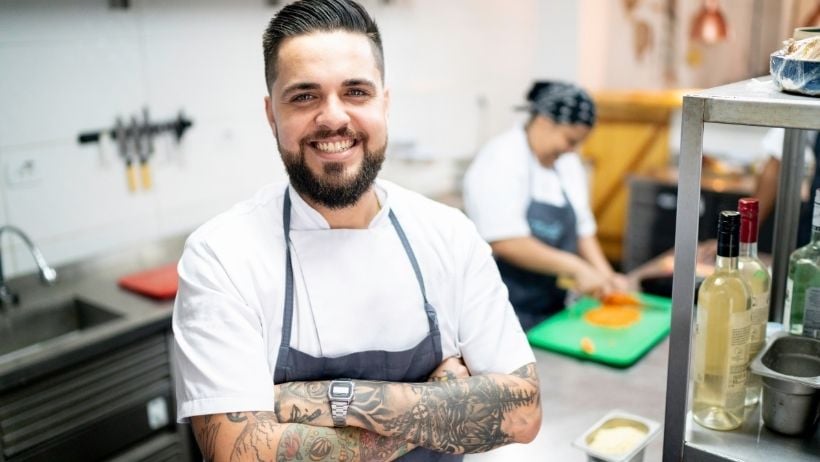 Restaurant Insurance helps protect your business from accidents, lawsuits, data breaches, and more. However, one lawsuit or severe accident can go far beyond financial losses. They can tarnish your restaurant's reputation, cause stress and sleepless nights, interrupt business, lower employee morale, and so much more.
So, wouldn't it be better to eliminate those accidents, lawsuits, and data breaches before they occur? While it's impossible to eliminate all risks (which is why the right insurance is crucial to any restaurant's success), you can significantly minimize many risks with these tips.
Train Your Employees
We all know the high turnover rate restaurants experience, so it's no surprise that many restaurant staff are undertrained. However, undertrained employees can lead to accidents, lawsuits, and even higher turnover.
"One of the primary reasons restaurant employees look for new jobs is that they want more mentorship and training (in the case of younger workers) to help them take their careers in hospitality to the next level," US Foods reports. "Handing a new staff member your employee handbook and expecting them to master a role isn't enough. Empowering your employees to feel like they have the necessary knowledge and training to be good at their job will make a world of difference for your restaurant."
Ongoing training should include safety procedures that cover recognizing and avoiding common restaurant injuries - such as lacerations, slips and falls, burns, sprains, etc. – to help lower Workers' Comp Insurance. Training should also include good customer service, food allergies, etc., to help lower Liability Insurance. And finally, employees should be trained on topics such as theft and fire to help lower Property Insurance.
When all else fails, Workers' Compensation, Liquor Liability, General Liability, and other types of insurance act as a safety net.
Maintain Facility and Equipment
QSR magazine points out, "The foundations of delivering outstanding customer service start with a well-maintained kitchen." A well-maintained kitchen requires routine maintenance and regular cleaning.
Routine maintenance helps keep your equipment running better and helps minimize the risk of injuries caused by an equipment malfunction. In addition, maintaining your equipment helps reduce the risk of breakdowns, which can cause business interruption, food spoilage, fires, and accidents. Click here for a restaurant equipment maintenance checklist.
Keeping your restaurant clean helps prevent fires, accidents, and food cross-contamination. Keeping your restaurant clutter-free also helps reduce accidents.
Utilize Technology
Many small to medium-sized business owners – including restaurant owners - believe they are immune to data breaches, but the reverse is true. "63% of SMBs report experiencing a data breach in the previous 12 months," according to Hashedout, yet 43% lack any cybersecurity defense plan. Technology, such as anti-virus software, password protection, properly securing WiFi networks, etc., has made it possible to minimize those risks.
Another risk that can be mitigated with technology is theft. There are 2.5 million burglaries annually in the U.S., and 34% of the burglaries that happen each year affect small businesses. In addition, one survey found that "internal employee theft is responsible for 75% of inventory shortages and about 4% of restaurant sales. That totals between $3 and $6 billion annually."
Security cameras and alarm systems can help deter criminal activity, such as theft and vandalism. Check out "Five Ways Restaurants Use Technology to Secure Their Business."
Property and cyber insurance help soften the financial blow when these precautions don't work.
Start Saving Today on Restaurant Insurance!
Get the lowest rate on restaurant insurance and all of your insurance needs by working with the highly qualified independent agents at American Insuring Group. We research and compare the cost of your coverage with multiple insurance companies to make sure you pay the lowest premium possible for the quality coverage you need.
→ Call us today at (800) 947-1270 or (610) 775-3848, or connect with us online.