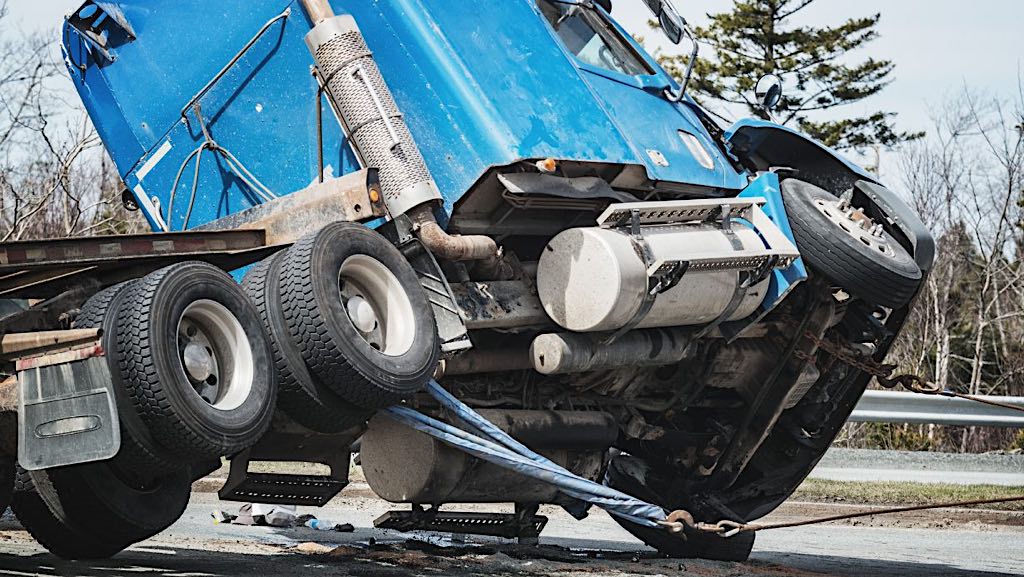 If you are or are planning to become an independent owner-operator, you must ensure that you have the right Commercial Truck Insurance coverage. One serious accident without proper insurance can put you out of business. On the other hand, paying for coverage you don't need can seriously affect your bottom line.
You're probably busy, and insurance can be complicated, so it may be tempting to pass the job of getting insurance onto someone else, like your broker or carrier. But no one else has as much invested in the success of your business or knows your specific needs as well as you do. Therefore, you must be informed and knowledgeable about insurance to ensure you get the coverage best suited to your unique needs.
What Type of Insurance is Available to Independent Drivers?
There are several types of insurance coverage that you may need as an independent driver. Of course, you probably do not need all of them, but it's important to consider potential risks and available insurance protection:
Commercial General Liability (CGL) Insurance protects you if you are liable for property damage. The Insurance Information Institute states, "CGL coverage is one of the most important insurance products due to the negative impact that a lawsuit can have on a business and because such liability suits happen so frequently."
Cargo Insurance protects against loss from legal liability for damage to goods or merchandise in your care and custody while in transit. It also provides coverage for things like debris removal and refrigeration breakdown.
Trailer Interchange Insurance covers the insured's legal liability for damage to the trailers of others.
Physical Damage Insurance typically insures your truck against damages from collisions, vandalism, fire, and theft. Most lenders require that you have this type of insurance.
Non-Trucking Coverage is for those things that are not directly related to the trucking operation. For example, this coverage would include an occupational accident for the truckers and insurance for trucks that drive without cargo (i.e., the cargo has been delivered, and the truck is coming back empty).
Passenger Accident Insurance covers the cost of medical expenses or accidental death to passengers in your vehicle who are not employees.
Bob Tail Insurance ) is a liability insurance that provides coverage when operating a truck without an attached trailer or semitrailer.
What Affects the Cost of Truck Insurance for Independent Drivers?
Understanding the factors that affect the cost of your insurance can help lower your premiums. Here are some things that affect the price of truck insurance for independent drivers:
Experience – Some insurance companies require a minimum of three years of CDL experience before they will even issue you a policy.
Your Driving Record – The better your driving record – the fewer accidents and violations - the lower your insurance premiums.
Cargo You're Hauling – Some types of cargo are more susceptible to theft or damage, which will increase insurance costs. And high-value cargo is also more expensive to insure.
The Type, Age, and Condition of Your Truck – Larger and heavier trucks are more prone to accidents and can cause more damage, so that insurance may be higher. In addition, a truck with a higher price tag will also be more expensive to insure. However, safety features can lower the cost of insurance.
Location – Some states require more insurance coverage than others. Plus, the more miles you need to travel also affects the cost of insurance, and some routes are considered more hazardous due to weather conditions, population, etc.
Deductible – Your deductible is the amount of money you will be required to pay before your insurance kicks in when you make a claim. The higher your deductible, the lower your premiums. But you need to ensure that you have enough funds to cover the deductible if you need to make a claim.
Payment Plan – If you can pay the premium in full – rather than in several payments - many insurance companies will offer a discount.
How to Get the Right Trucking Insurance for Your Needs
To get the right coverage and the lowest cost, talk to one of the agents at American Insuring Group. We specialize in truck insurance and we know your unique challenges and needs. Furthermore, as independent agents, we compare coverage and premiums among many insurance companies to ensure you pay the lowest price for quality insurance protection.
Call us today at (800) 947-1270 or (610) 775-3848 or connect with us online.