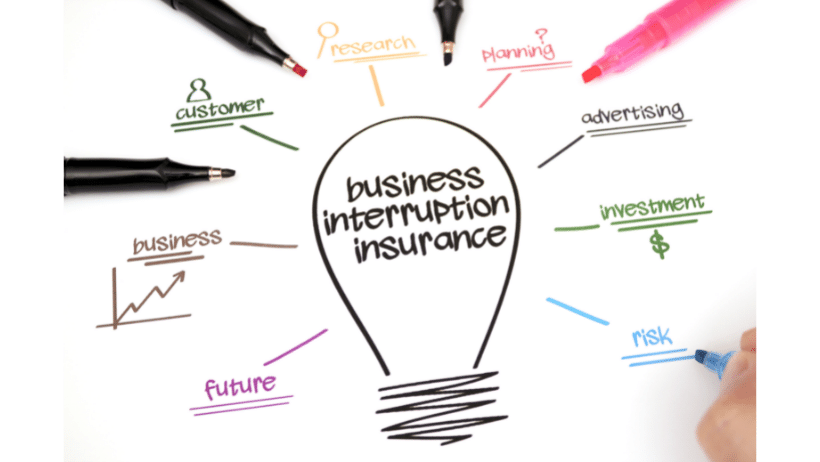 Restaurant Insurance can include different types of insurance policies, such as Property, Liability, and Workers' Compensation Insurance. Then there are the specialty coverages, such as Business Interruption Insurance. Each type of insurance is designed to protect your business from a different risk, whether your business is in Philadelphia, Pittsburgh, or points in between.
Property Insurance typically covers your building, equipment, stock and inventory, and even outdoor signs if they are damaged under a covered event.


Liability Insurance typically covers your restaurant for instances of slipping and falling, food sickness and choking, excessive alcohol consumption, delivery accidents, and more.


Workers' Compensation Insurance pays medical bills and lost wages if an employee is injured on the job.
The end goal of insurance is to help your business recover from an unexpected disaster, such as a fire or storm. And yet, according to the Federal Emergency Management Agency (FEMA), about 25% of businesses don't reopen following a disaster. That is probably due – in part – to the fact that many business owners don't plan for contingencies to keep their business going if a disaster forces them to close temporarily. That's where Business Interruption Insurance can help.
What is Business Interruption Insurance?
Business Interruption Insurance (Aka Business Income coverage) can help with operating expenses incurred when a business is temporarily closed due to a covered event, such as the following:
Employee payroll
Mortgage, rent, and lease payments
Lost income
Taxes
Loan payments
Business Interruption Insurance usually does not cover the following:
Broken items
Undocumented income
Utilities
Typically covered events include theft, fire, wind, lightning, or falling objects. However, events such as nuclear accidents, war, and pandemics are not usually covered under a Business Interruption Insurance policy. Bottom line: if there is no physical damage, Business Interruption Insurance will NOT likely kick in. Also, damage caused by floods or earthquakes is typically covered by a separate policy.
Usually, Business Interruption Insurance is not a stand-alone policy but part of a Commercial or Business Owner Policy (BOP). It is generally triggered when a claim is made to a Commercial Property Insurance policy when property damage occurs.
Options and Endorsements to Business Interruption Insurance
You can design a policy that fits your specific needs with additional options and endorsements. Here are some options:
Contingent Business Interruption – if property owned by someone else - such as a supplier, buyer, provider, or driver – is damaged and causes a reduction or termination in your earnings


Extra Expense Insurance - will cover anything beyond the regular day-to-day operating expenses necessary to keep a business solvent after a covered event, such as renting temporary space during restoration, paying overtime, hiring new employees, and leasing equipment



Utility Services Endorsement - if the disruption of essential utility services – such as electric, gas, or water – disrupt operations of your restaurant


Civil Authority – If a civil authority – such as state, local, or federal government -prohibits access to your restaurant due to physical damage to an adjacent or nearby property owned by someone else


How Much Wil Business Interruption Insurance Cost?
Business Interruption Insurance's coverage and the cost are unique to every business. The best way to determine the right coverage is to use your restaurant's gross earnings and projections to estimate future profits. In addition to the amount of coverage, the cost depends on factors such as the number of employees, restaurant location, and prior claims experience.
To get the best rate on Business Interruption – or any type of Restaurant Insurance – work with an insurance agent who understands the unique challenges restaurant owners face, such as the agents at American Insuring Group.
As Restaurant Insurance specialists, not only can we ensure you purchase the right insurance to protect your business, but as independent agents, we also compare the cost of that coverage with multiple insurance companies to ensure you pay the lowest premiums.


Call The Insurance Experts Today!
Prepare for the unexpected by by acquiring the right business insurance protection. Call the experts at American Insuring Group today at (800) 947-1270 or (610) 775-3848, or connect with us online.