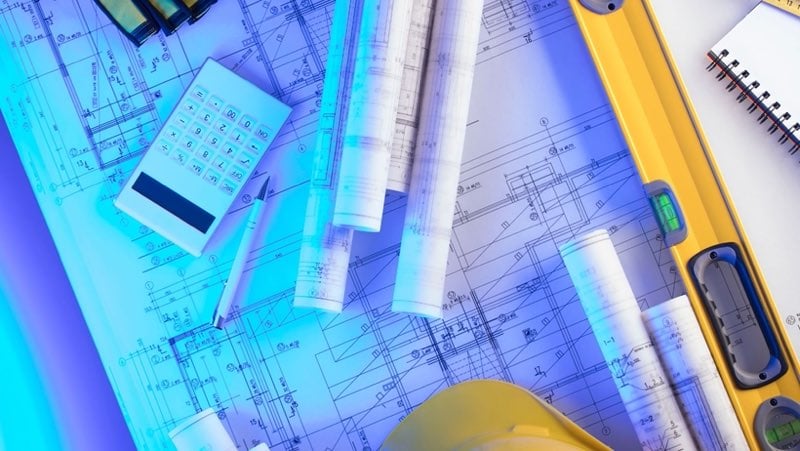 As a busy contractor, it may be tempting to simply renew your Contractors' Insurance without reviewing it first. However, failure to review your insurance can result in paying more than you have to or being underinsured. Taking a few minutes to review your current policy, evaluate your current needs, and discuss it with a trusted insurance agent can make all the difference.
While every business faces certain risks – employee injuries, property damage, etc., it could be argued that contractors face many challenges unique to the industry. For example, the construction industry is currently facing rising material costs, supply chain issues, a shortage of skilled laborers, increased risk of cybersecurity exposures, and more.
Furthermore, according to the U.S. Bureau of Labor Statistics, 4,764 U.S. workers suffered fatal work injuries in 2020. The private construction industry accounted for 21.2% of those deaths. The construction industry fared better in non-fatal injuries but still experienced 174,000 injuries out of 2.7 million total non-fatal workplace injuries reported by the private sector.
The right insurance will help protect you financially from those risks, but to ensure you have the right insurance for your business, you need to take the time to review your policies before renewing them.
The best time to start the renewal process is three to four months before your current policy's expiration date. This gives you time to review your policy, gather information, determine if there are any changes in your insurance needs, and compare the cost of your coverage.
7 Insurance Review Tips:
Identify any changes to your business, such as…

Did you increase or decrease the number of employees?

Have you added, replaced, or sold any vehicles or equipment?

Did you add or change your location?

Has your business structure altered in any way?

Has your payroll changed?

Has the classification code for any of your employees changed?



Review your current policy.

Is all the information correct – payroll, classification codes, experience modifier, etc.?



Run a loss run report.

Loss Run Reports

list the date of each loss and claim, a brief description of each claim, the amount paid to the insured, and whether or not the claim is closed. This information is used to determine how risky a business is to insure, which can affect the premium you pay or even if an insurance company will issue or renew a policy for your business. In addition, you can use the information to lower your insurance costs and even improve other areas of your business.



Research industry trends.

Factors such as litigation, a recession, or the availability of materials can affect your risks and coverages. Knowing what challenges you may face can help ensure you have the right insurance coverage.



Work with an insurance agent who specializes in Contractors' Insurance.

American Insuring Group specializes in insurance for small to medium-sized construction companies. We start by taking a close look at your business and then recommend the proper types of coverage to protect you, your business, your employees, and your assets.



Ask about discounts and how you can lower your premiums.

Some insurance carriers offer a discount for the following:

Combining policies

Paying your premium upfront (rather than monthly payments)

Paying by electronic funds transfer

Allowing them to access your driving data via an electronic logging device (ELD)

Installing certain safety features (burglar alarms, sprinklers, etc.)



Compare the cost of your coverage with several insurance companies.

The good news is that, unlike many agencies that sell only one insurance brand, American Insuring Group is a Trusted Choice independent insurance agency. That means we are free to offer not just one but more than 25 competing brands of insurance to ensure you pay the lowest rate for your insurance coverage.
Who to Call for the Best Rate on Contractors' Insurance
Whether it's general contracting insurance, construction insurance, contractor workers comp, carpentry, HVAC, handyman, or any other type of insurance, American Insuring Group has you covered!
Contact us today at (800) 947-1270 or (610) 775-3848, or connect with us online and start saving on Contractors' Insurance costs today!