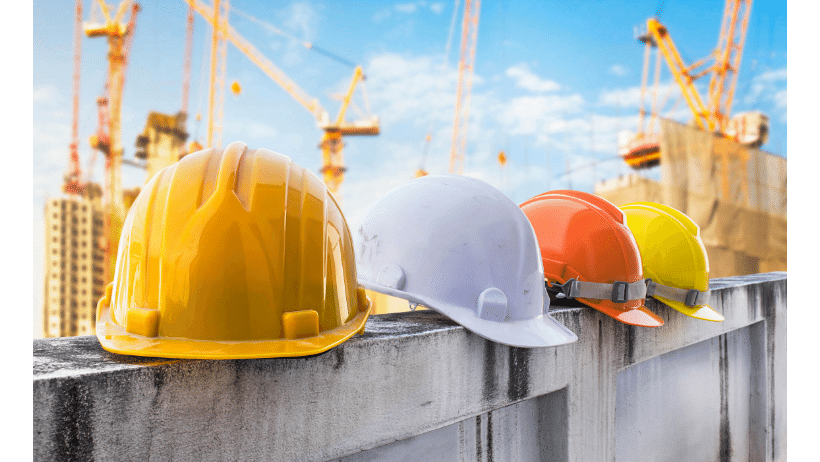 People often refer to Contractor Insurance as a safety net, but I ask you to stop and think about this accurate but often-overused analogy. In a circus, a safety net is used below performers who are walking across a tight rope or acrobats flying through the air high above. If they fall, the safety net could save their lives. Likewise, the right Insurance can protect the life of your business.
Risks in Contractor Industry
Every business is open to risk, and the construction industry is more so than many other industries. According to a report published by the Center for Construction Research Training, in 2019, 79,660 nonfatal injuries were reported in the construction industry. Furthermore, "… it was consistently higher than all industries combined… Construction injuries were also more severe, as they typically caused more missed workdays than injuries in all industries."
And these injuries were not confined to larger construction companies. That same report states, "the injury rate among construction establishments with 11 to 49 employees was five times the rate for establishments with 1,000 or more employees."
These injuries are costing companies billions of dollars every year. The National Safety Council (NSC) reports, "The total cost of work injuries in 2019 was $171.0 billion. This figure includes wage and productivity losses of $53.9 billion, medical expenses of $35.5 billion, and administrative expenses of $59.7 billion." Individually, that translates to $1,100 per worker, $1.2 million per death, and $42,000 per medically consulted injury. Do you have enough money to cover those kinds of costs without jeopardizing your business? Probably not!
Another risk all businesses face is lawsuits. According to a Small Business Administration (SBA) study, 36 to 53% of small businesses were involved in lawsuits, and when a case goes to trial, it costs companies $3,000 to $150,000 to resolve. So how would a lawsuit affect your bottom line?
Then there is theft. Construction equipment theft results in $300 million to $1 billion in losses each year (and that's an old statistic). Studies show that construction equipment is an easy target for thieves because:
Equipment is often left at unsecured sites when not in use
Many sites are located in remote locations
Equipment is easily accessible
There are no standardized PINs or serial numbers, making equipment challenging to track.
Could you easily replace a $75,000 bulldozer without affecting your business? Probably not!
Here is a brief description of various types of insurance that can help protect your employees, your assets, and your business.
How Insurance Protects Your Employees
Without employees, you could not get the job done, so it's a good idea to take care of your employees and consider them an asset. In Pennsylvania (and most other states), all employers are required to carry Workers' Compensation Insurance, which covers lost wages, medical expenses, disability expenses, and funeral costs for employees who are injured on the job.
Failure to carry Workers' Compensation coverage for your employees can lead to a $2,500 fine and up to one year in imprisonment for each day the employer fails to maintain WC coverage. Felony convictions can result in a $15,000 fine and up to seven years imprisonment for each day the employer intentionally violated this requirement. Furthermore, you may be responsible for paying all benefits awarded by a Workers' Compensation judge.
How Insurance Protects Your Assets
Inland Marine Insurance helps cover damages that occur while a building is under construction.
Commercial Property Insurance protects your physical assets from fire, storms, theft, etc.
Commercial Vehicle Insurance protects against bodily injuries and property damage if one of your vehicles is involved in an accident.
Builders Risk Insurance helps replace materials, tools, and lost, damaged, or stolen equipment.
How Insurance Protects Your Business
General Liability Insurance protects your business from liabilities, such as bodily injury and property damage claims.
Professional Liability Insurance protects your business if a client sues you for design errors or omissions.
Pollution Liability Insurance protects your business if you're held liable for a pollution incident on a worksite.
Cyber Insurance helps protect your business from data breaches.
How to Get the Right Contractors Insurance for Your Business
The best way to get the right Insurance for your business is to work with one of the independent agents at American Insuring Group who specialize in Contractors Insurance. They understand your unique risks and know the right questions to ask.
Plus, as independent agents, they will compare the cost of your coverage among competing insurance companies to ensure you pay the lowest price on your premiums. So give us a call at (800) 947-1270 or (610) 775-3848, or connect with us online.