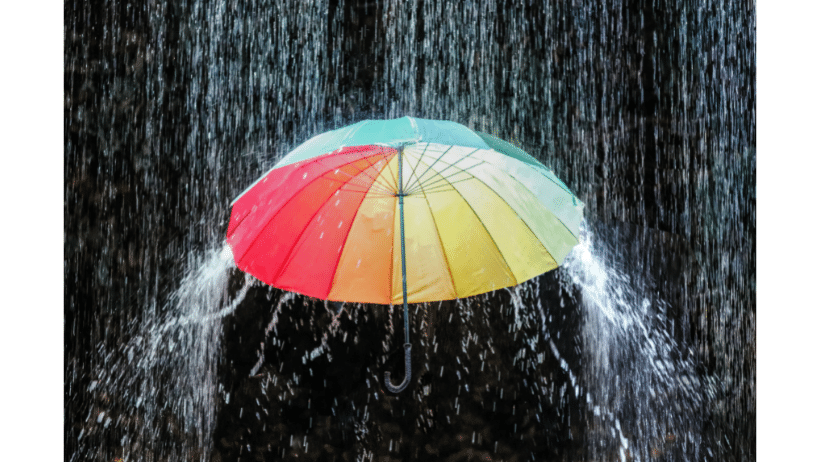 The right Restaurant Insurance helps protect your restaurant from losses, such as injuries, property damage, and lawsuits. For example, if your delivery van is involved in an accident, commercial auto insurance covers the cost of legal bills, medical expenses, and property damage up to your policy's limit. Another example is if a customer falls and injures themselves while in your restaurant, general liability insurance helps pay for medical expenses up to your policy's limit.
One key phrase in those examples is "up to your policy's limit."
What are Policy Limits?
A policy limit caps how much an insurance company will pay when you file a claim. The amount of that cap is determined when you purchase your policy.
With general liability, professional liability, and errors and omissions insurance, there are two types of policy limits:
Per-occurrence limits determine the maximum amount a policy will pay for one particular incident.

Aggregate limits determine the maximum amount a policy will pay for all claims within a policy period.
Unfortunately, we live in a litigious society, and one significant lawsuit settlement that is higher than your policy's limit could put you out of business. Typically, you do have an option to increase your limits on each policy, but that can become costly, which is where commercial umbrella insurance helps.
What is Commercial Umbrella Insurance?
Commercial Umbrella Insurance offers additional coverage on liability claims on your existing insurance policies. If a claim is higher than your policy's limit, it provides a buffer or safety net.
For example, let's say a customer slips and falls in your restaurant, hits their head, and experiences a debilitating injury. They sue your restaurant for medical expenses, lost income, and other costs, and you agree to a $2.5 million settlement. If your general liability policy limit is $2 million, you will be responsible for paying the difference. In this example, $500,000. Would that have a negative effect on your finances? Could your restaurant survive this type of lawsuit?
Commercial Umbrella Insurance does not provide primary liability coverage. It only goes into effect when a claim exceeds the policy's limits.
Who Should Purchase Commercial Umbrella Insurance?
Small to medium-sized business owners often don't think they will be involved in a lawsuit. However, according to a United States Small Business Administration (SBA) study, 36 to 53% of small businesses are involved in litigation every year. Furthermore, "Owners mentioned that the payment of damages nearly put them out of business, which affected them for a long period of time as they worked to rebuild the business and recoup their losses."
A Forbes article offering litigation prevention and mitigation tips states: "On Insurance. Get it! … If something does go wrong, your insurance may be able to limit your exposure and risk."
To determine if you should purchase Commercial Umbrella Insurance, ask yourself these questions:
Is there a chance that I can get sued?

Do I have enough funds to cover a lawsuit if it exceeds my insurance limits?

Do I want to pay less for higher coverage amounts (instead of increasing individual policy limits)?
How to Get the Best Rate on Commercial Umbrella Insurance?
If you need more help determining if Umbrella Insurance is right for your restaurant and ensuring that you get the best rate on all of your insurance needs, give the independent agents at American Insuring Group a call today at (800) 947-1270 or (610) 775-3848, or connect with us online.