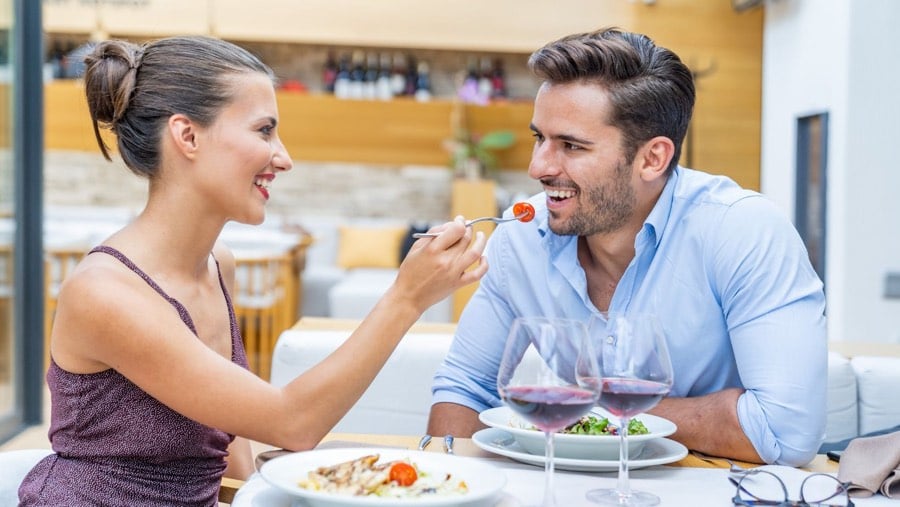 COVID has undoubtedly brought the importance of health and safety to the forefront of every restauranteur's mind. The good news is that creating a safer restaurant has many benefits for restaurant owners and managers, including lower Restaurant Insurance costs.
That's why we often discuss tips to keep restaurant employees safe, such as proper training and appropriate PPE, in this blog. However, prioritizing customer safety is just as crucial to the health and well-being of your restaurant. A sick or injured customer can increase your Restaurant Insurance costs and affect your restaurant's reputation and bottom line.
Here are some important tips for keeping your customers safe and your restaurant prospering.
Keep Your Restaurant Clean
Cleanliness in restaurants has always been important to customers. For example, consider these 2016 (pre-COVID) statistics from Jolt.
66% of people are unwilling to revisit a restaurant with bad food hygiene.

75% of people are unwilling to return to a restaurant implicated in a food poisoning or hygiene incident unless it has changed ownership.
75% of consumers will not visit a restaurant with negative reviews about its cleanliness.

Restaurants are the most negatively affected business by negative reviews about cleanliness, even above hotels and doctor's offices.
Dirty restaurants can also lead to food-borne illnesses, which can lead to lawsuits, damaged reputations, and more. Therefore, you must regularly sanitize and clean your entire restaurant, including the kitchen, dining room(s), bathrooms, and takeout station, using food-grade cleaners on surfaces that come in contact with food.
Practice Fire Safety
Fires are one of the biggest potential disasters for restaurants. The National Fire Protection Association (NFPA) reports that between 2010 and 2014, an estimated average of 7,410 structure fires in eating and drinking establishments were reported to U.S. fire departments per year, causing annual losses of three civilian deaths, 110 civilian injuries, and $165 million in direct property damage.
Therefore, it's crucial to the safety of your customers that you practice proper fire safety, including the following:
Installing fire safety equipment, such as fire extinguishers and a fire-suppression system

Providing fire safety training for employees

Conducting regular maintenance on restaurant equipment
Provide Adequate Training
The turnover rate for restaurant employees creates a serious challenge for restaurant owners, including proper training. However, safety training is essential to the health and well-being of your customers and your restaurant.
"Your kitchen is only as safe as your employee who has received the least amount of training," WebstaurantStore aptly states. "For this reason, investing time in training your employees is one of the most effective ways to make your restaurant safe."
Employees need to be regularly trained on the following:
Good hygiene, such as

the importance of hand washing

and where, when, and how to wash hands properly.

Food safety, including preventing cross-contamination and how to handle allergens.

How to operate restaurant equipment safely to avoid fires, food contamination caused by equipment failure, etc.

Fire safety, such as knowing how to put out a grease fire, using a fire extinguisher, etc.

General safety procedures, such as the proper use of PPE, avoiding slippery floors, etc.
Additional Safety Tips
Tell employees to stay home if they aren't feeling well to avoid the spread of Covid, colds, etc.

Provide safety signage where appropriate.

Use contact-free technology, such as touchless credit card readers and mobile ordering.

Set up hand-sanitizing stations
Reduce Your Restaurant Insurance Costs the Easy Way
Keeping employees and customers safe is a crucial step to lowering insurance costs.
Working with an experienced independent insurance agent is another way to reduce insurance costs. The independent agents at American Insuring Group specialize in Restaurant Insurance, so we understand your unique challenges. We'll be sure to get you the right coverage for your business. In addition, as independent agents, we work with many different insurance companies to help you find the lowest premium for that coverage.
Give us a call today at (800) 947-1270 or (610) 775-3848, or connect with us online to start saving on Restaurant Insurance!