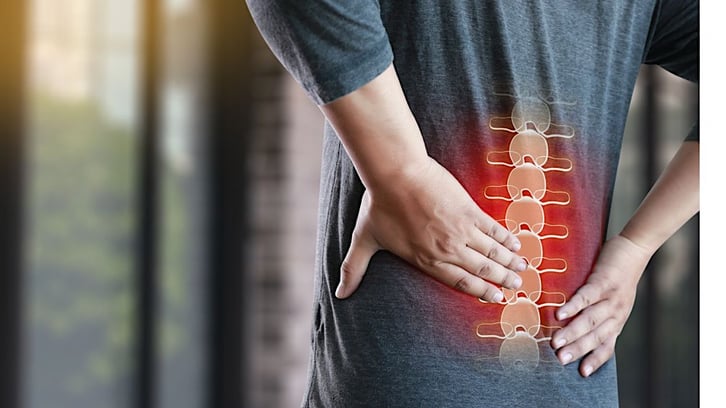 Musculoskeletal disorders - one of the fastest growing threats to workplace safety and health – are costing $20 billion a year in Workers' Compensation Insurance costs and an additional $100 billion in lost productivity, employee turnover, and other indirect expenses, according to the Centers for Disease Control and Prevention (CDC). In 2019, musculoskeletal disorders accounted for nearly one-third of all worker injury and illness cases, according to the U.S. Department of Labor.
Any employee can experience this type of injury, but they are becoming more prevalent with the aging American workforce. A repetitive stress injury (Aka, repetitive strain injury, repetitive motion injury, repetitive use injury, and RSI) is a musculoskeletal disorder.
The industries most at risk for RSI include the following:
Manufacturing

Retail

Health Care

Office

Construction

Food Preparation

Transportation
What is a Repetitive Stress injury?
Repetitive stress injuries are defined as painful musculoskeletal disorders "caused by cumulative damage to muscles, tendons, ligaments, nerves, or joints (as of the hand or shoulder) from highly repetitive movements." RSIs commonly affect wrists, elbows, arms, shoulders, fingers, and knees. Any motion or movement can cause an RSI if repeated too often – even typing on a computer.
RSIs can lead to several conditions:

Tendinitis – Inflammation of the tendons

Carpal Tunnel Syndrome – Excessive pressure on the median nerve, which runs from the forearm into the palm of a hand

Muscle strains and low back injuries

Rotator cuff injuries

Epicondylitis (Aka Tennis Elbow)

Trigger Finger – affects tendons that flex the fingers and thumb

Tenosynovitis – Inflammation to the tendon and the sheath around a tendon
Common causes of RSIs include poor posture, working in the cold, working with a vibrating tool, performing a high-intensity activity for a long time without resting, or holding an awkward position.
Repetitive stress injuries occur over time. Symptoms include pain, tingling, throbbing, numbness, stiffness, weakness, swelling, and sensitivity to cold or heat. Employees who experience any of these symptoms should not ignore them, which can lead to more severe RSI injuries.
Treatment of RSIs depends on the severity of the symptoms and what is causing them. Typically, the best treatment is to reduce or modify the activity that caused the injury.
10 Tips to Prevent Repetitive Stress Injuries
Federal laws require that employers accommodate employees to help prevent repetitive stress injuries. Plus, minimizing the risk of a repetitive stress injury can help lower employee absenteeism, improve productivity, and lower WC costs, making it a win-win situation.

Provide ergonomic training that includes the principles and applications of ergonomics; proper use of equipment, tools, and machine controls; good work practices, including proper lifting techniques; recognition of RSI symptoms; the importance of reporting RSIs before they become more serious; etc.


Provide appropriate ergonomic tools, such as chairs that support the back, headsets for long phone calls, and adjustable desks and computer monitors.


Establish a culture of safety


Limit repetitive motions and exposure to vibration


Maintain good posture


Avoid prolonged sitting at a desk or computer


Adjust your workstation


Take regular breaks from repetitive tasks


Stretch throughout the day



Use tools correctly
Lower Your Workers' Compensation Insurance Costs the Easy Way!
Most states – including Pennsylvania – require that all employers carry Workers' Compensation Insurance for all employees; however, there are many ways to lower the cost of WC insurance. Preventing repetitive stress injuries is just one way. Working with the independent agents at American Insuring Group – who offer cost-effective worker's compensation insurance from various competing insurance companies – is another way, and it's easy!
Call us at (800) 947-1270 or (610) 775-3848 or connect with us online.