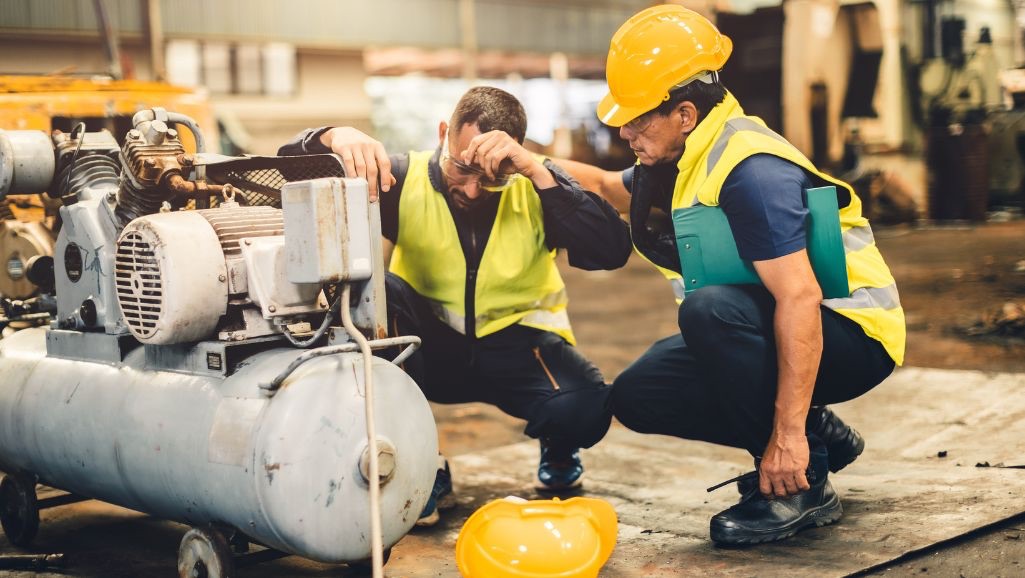 The best way to lower Workers' Compensation (WC) Insurance costs is to create a safer work environment, thereby reducing the number of injuries and the number of WC claims. According to the U.S. Bureau of Labor Statistics (BLS), there were 2,607,900 nonfatal injuries and illnesses in the private industry in 2021 and 5,190 fatal injuries.
"The total cost of work injuries in 2021 was $167.0 billion. This figure includes wage and productivity losses of $47.4 billion, medical expenses of $36.6 billion, and administrative expenses of $57.5 billion," according to the National Safety Council (NSC). "This total also includes employers' uninsured costs of $13.8 billion, including the value of time lost by workers other than those with disabling injuries who are directly or indirectly involved in injuries, and the cost of time required to investigate injuries, write up injury reports, and so forth. The total also includes damage to motor vehicles in work-related injuries of $5.4 billion and fire losses of $6.3 billion."
One way to minimize these costs in your workplace is to create a safer work environment. First, you need to understand the most common causes and the most common types of injuries. Then, you can take steps to eliminate those causes and minimize injuries.
Most Common Causes of Workplace Injuries, Accidents, Illnesses, and Fatalities:
Falls, slips, and trips – Falls, slips, and trips can result in sprains, strains, bruises, fractures, cuts, etc. According to the Centers for Disease Control and Prevention (CDC), 18% of nonfatal work injuries that resulted in days away from work in 2020 were related to slips, trips, and falls.
Transportation incidents - According to the CDC, 1,038 U.S. workers died in work-related crashes involving motor vehicles (22% of all deaths) in 2020.
Overexertion and bodily reaction – Common activities that can cause overexertion and bodily reaction injuries include lifting, pushing, turning, carrying, and throwing. According to the NSC, in 2020, overexertion and bodily reaction were the second leading nonfatal injury or illness event involving days away from work, representing 22% of all such injuries.
Contact with objects and equipment – According to the NSC, "Prior to 2020, contact with objects and equipment was the third leading cause of injury and illness involving days away from work and accounts for 16.7% of cases in 2020."
Exposure to harmful substances or environments – This can include exposure to electricity, radiation, noise, extreme temperatures, harmful substances, etc. "Because of illness cases related to COVID-19 (coded as Other diseases due to viruses, not elsewhere classified [n.e.c.]), the leading cause of work-related injuries and illnesses involving days away from work in 2020 was exposure to harmful substances or environments," according to the NSC. Still, exposure to harmful substances or environments was the sixth-ranked cause before 2020.
Fire and Explosions – According to the NSC, in 2020, 1,770 workplace injuries resulted from fire and explosions.
Most Common Workplace Injuries:
Ligament Sprains and Tears
Tendon and Muscle Strains and Tears
Herniated Discs
Repetitive Use Injuries
Cuts, Lacerations, Punctures
Lacerations
Bruises and Contusions
Broken Bones
Neck and Back Injuries
Shoulder Injuries
Burns
Electrocutions
Tips to Minimize the Risk of Workplace Injuries:
Conduct Regular Risk Assessments
Conduct physical assessments for demanding roles
Provide safety and wellness training
Hire qualified workers
Hire enough workers
Keep workspaces clean and walkways clear
Post proper signage
Provide adequate lighting
Practice good equipment and vehicle maintenance
Provide appropriate PPE
Require employees to dress appropriately for their roles
Discourage employees from taking shortcuts
Understand Safety Standards and Regulations
Consider workplace ergonomics to reduce the risk of Repetitive Stress Injuries
Lower Your Workers' Compensation Insurance Costs
Understanding the most common causes and types of injuries and taking steps to minimize the risk of those injuries is one way to lower WC costs.
Another way is to work with the experienced independent agents at American Insuring Group, Ltd. We offer cost-effective Worker's Compensation insurance from various competing insurance companies. We'll work hard to get you the best price on quality insurance to protect your employees and your business!
Call us today at (800) 947-1270 or (610) 775-3848, or connect with us online.