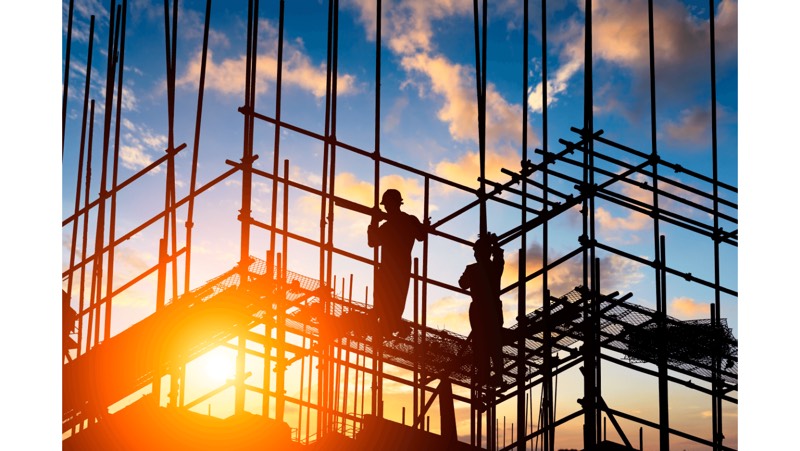 Managing risk can have a significant impact on your bottom line, including your Contractor Insurance costs. If you're in the construction industry, you understand that there are plenty of risks to manage – injuries, theft, missed deadlines, etc. Risk management is the process of identifying and evaluating the risks your business may face and determining procedures to minimize the impact of those risks.
Effective risk management helps provide confidence, streamline operations, enhance safety, and protect your business. In addition, a risk management plan helps ensure that everyone on your team is on the same page, and it helps lower insurance costs.
Four steps
to developing a risk management plan for your construction company:
Identify the Risks
Common risks construction companies face include safety, financial (lack of sales, cash flow, etc.), legal, project (delays, poor management, etc.), and environmental (floods, storms, etc.). However, every business and project has its own unique set of risks, and it's imperative to identify risks relevant to your company and your current project.
Prioritize Risks
As we said earlier, every business has its own unique set of risks. What may be a concern for your business may not be for another construction company. Therefore, once you've identified all of your risks, you need to prioritize them. To do so, look at 1) how probable each risk is and 2) what impact each risk would have on your business. Those risks with the highest probability and the greatest impact should be considered a high priority.
Determine Response Strategies
Once you've identified your risks and which risks are the most probable and could have the highest impact on your business, it's time to determine strategies to respond to those risks. There are four potential responses:
Avoidance – If you determine that a project is too risky or your business is not equipped to handle the risk, you may decide to decline the project or change the scope of the work.

Transference – Sometimes, you can transfer the risk to a supplier, subcontractor, or insurance carrier (see below for examples).

Mitigation – Mitigation is defined as the act of reducing the severity, seriousness, or painfulness of something. For example, providing a safer worksite will help mitigate safety risks.

Acceptance – Sometimes, you may be willing to accept a potential risk and develop a contingency plan as a work-around.
Create a Risk Management Plan
A risk management plan is a written document that provides information to team members. It includes your risk assessment, strategies, monitoring and reporting, contingencies, and responsibilities.
Involve Team Members

All stakeholders must understand and buy into the risk management plan to work.

Create Contingencies and Revise

For the risks that you have determined are acceptable, you need to create a contingency plan – What will you do if you need to face that risk?

Communicate & Monitor

Ongoing communication, monitoring, and updates are crucial to the success of a risk management plan.
Insurance and Risks
As we mentioned earlier, the right insurance allows you to transfer certain risks to a third party. However, insurance policies should be looked at as a safety net.
For example, it's usually wiser to provide a safer work environment to minimize employee injuries than to deal with lost workdays, lower employee morale, potential lawsuits, and higher insurance premiums - even if you have the proper insurance to cover the financial losses of an employee injury.
Here are three examples of how Insurance can be used as a safety net:
Injuries

If an employee is injured on the job, Workers' Compensation – which is required by law in PA – provides wage-loss and medical benefits. If a visitor to the worksite is injured, General Liability Insurance will help cover medical expenses and legal costs if a lawsuit is filed against your business.

Physical Damage

If your tools are stolen, a piece of equipment is damaged, or someone vandalizes your office, there are insurances – such as Commercial Property Insurance and Builders Risk Insurance - that help pay the cost to repair or replace those items.

Faulty Work

If a client sues you for design errors or omissions, Professional Liability Insurance helps cover your legal costs
The Easiest Way to Save on Construction Insurance
The easiest way to lower your construction insurance costs is to work with one of the experienced agents at American Insuring Group. Not only do we specialize in Contractors Insurance, but we also research insurance plans from multiple companies to find quality protection at the lowest price.
So give us a call today at (800) 947-1270 or (610) 775-3848, or connect with us online.